Family films 'strange' creature in Hawkesbury River - but can you tell what it really is?
Thylacine; the Improbable Tiger
Night parrot sighting in Western Australia shocks birdwatching world
Tasmanian tiger 'sightings' spark scientific study on Queensland's Cape York Peninsula
Arizona Man Releases 'Chupacabras' Pictures
Does the Thylacine (Thylacinus cynocephalus) Still Exist? (2016)
Beware of creepy creatures
'Loveland Frogman' Spotted Again?
Talking Point: Look a tiger in the eye
The Myth Of 19th Century Pterodactyls
Fox hunt: Tasmania's multi-million-dollar program likely based on hoax, leaked report finds
Byron Bay fish captures global attention after diver finds it hitching ride in jellyfish
Byron Bay fish captures global attention after diver finds it hitching ride in jellyfish
Meet a newly discovered family of snail-chomping carnivorous Australian marsupials
'Thames Monster' Video: Hoax or Mammal?
It's literally raining fish in western Queensland
Kangaroo photos 'fundamentally misinterpreted': wildlife expert
Ancient crocodile discovered in the Sahara was almost the size of a bus
Bark-eating koalas chewing on gumtrees near Canberra, wildlife researchers say
Giant killer lizard fossil shines new light on early Australians
Is the Beast of Dartmoor back in South Devon? Update:
Hoax

Contact

Home
Contents
Strange Animals
Australian Capital Territory: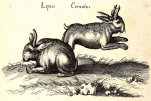 The forgotten political feud that spawned the Jersey Devil: Opinion
by Brian Regal
August 18, 2013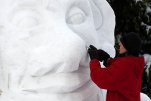 Rosa Praed's
"The Bunyip"
(1891)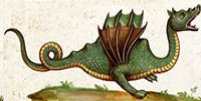 Expedition by Russian Geographic Society to look for lake beast
by Sharon Hill
March 6, 2014


Fantastically Wrong: The Disturbing Reality That Spawned the Mythical Jackalope
by Matt Simon
May 14, 2014

Also see:


Is this the skeleton of legendary devil dog Black Shuck who terrorised 16th century East Anglia?


Flippered visitor gives north Queensland his seal of approval


Bowen lion theory has gone to the dogs


Sydney panther legend surfaces in Goulburn after couple photograph predator on property


Big black cat spotted on Austinmer bush track

Denmark 'pours $428k' into researching fictional troll
October 29, 2014

Investigation of claims of late-surviving pterosaurs: the cases of the winged dragons of Belon, Aldrovandi, and Cardinal Barberini
by Phil Senter and Darius M. Klein
November, 2014


Polar bear DNA from footprints in Arctic snow reveal bloody killing of seal


The truth will be revealed: I have seen the Tassie tiger


Farmer says he's spotted black panther twice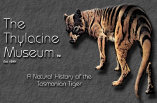 Confrontational behaviour and bipedality in deer


Rare and terrifying frilled shark catch in Victorian waters


Meet the Multi-Headed Caterpillar


Even Elusive Animals Leave DNA, and Clues, Behind


Illawarra panther picture provokes photo frenzy


Of Bunyips and Boulia Lights


The Quest for the Tasmanian Tiger


Rare and bizarre Goblin shark to be exhibited at Australian Museum


Rainbow lorikeets eating meat leaves bird experts astonished


Eye on the tiger: trailing the elusive thylacine


Rare Omura's whale carcass find in Western Australia excites scientists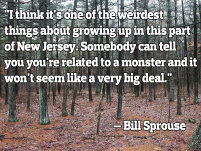 'Dinosaur fish' appears in Vietnam





Holy mackerel! Girl, 10, attacked off beach at Lennox Head

Is there a big black cat on the Illawarra escarpment?

Snake eats crocodile after epic fight in Queensland

Western Australia shark cull is driven by irrational fear

Scientists discover new species with fatal attraction on Queensland's Gold Coast hinterland

Decapitated silver sea blob washes up in Aparri, Cagayan

Were the Wild Things Aren't

The Snake Lady

Night Parrot

True believer hopes hidden cameras will solve mystery of Tasmanian tiger






My uncle, the Jersey Devil: One man's quest to set the record straight on a N.J. legend
by S.P. Sullivan
June 30, 2015











Macarthur Panther: Are we really seeing large feral cats?


2015:
2014:

Tasmanian tiger sighting at Venus Bay on South Gippsland coast

New Zealand Family on Vacation Finds Black Fish with 'Legs'
Australian birds keep deliberately starting bushfires


Australia's marsupial lions 'dropped from trees' to attack prey, study finds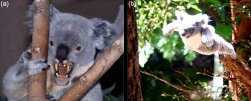 The truth about a strange blood-sucking monster
By Josh Gabbatiss
November 10, 2016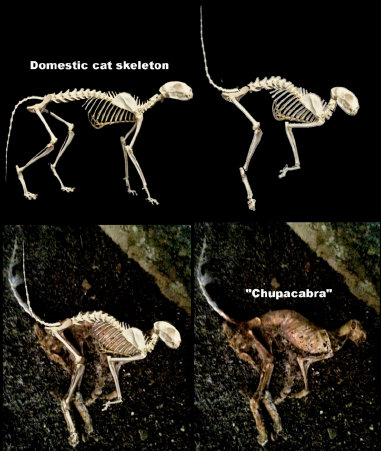 Group claims extinct Tassie tiger may have been captured on camera
Alligator long way from home (2008)


Indirect Tracking of Drop Bears Using GNSS Technology
by Volker Janssen
December 10, 2012
Searching for the elusive taniwha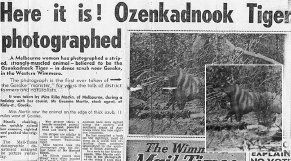 2016: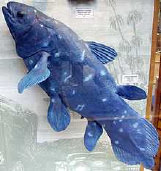 Paradox on the Queensland Frontier: Platypus, lungfish and other vagaries of nineteenth-century science (2000)





Conversations with the bunyip (2006)
Houston resident calls animal control to remove 'alligator' that turns out to be lizard