Contact

Home
Brisbane River Monsters
The Brisbane Courier (Qld.)
Date: January 10, 1866
Page Number: 3
At about 9 a.m. on Sunday last, the schooner Catherine Wilcox, of Lubec, Maine, was proceeding down the Sound, and while becalmed abreast of that port, about eight miles off shore, the captain and a young man seventeen years of age, named Peter Johnson, belonging to Maine, formerly a soldier, and now working his passage home, stripped off their clothing and jumped overboard for a swim. Johnson swam a few rods from the vessel to pick up a small piece of wood, and while returning a huge shark, judged to have been 14 or 15 feet long, darted toward him and seized him about the middle, and instantly disappeared with him, dragging him down, as he says, about 30 feet. He struggled and fought with the ravenous monster, fearfully lacerating his right arm in the effort. He finally succeeded in gripping the shark by the head, and by gouging one of his eyes, at the same time dealing him powerful blows about the head, he succeeded in wresting himself free. He then swam to the schooner, pursued by the monster; but being a man of remarkable physical strength and pluck, he finally succeeded in driving him off, and got on board of the schooner, pulling himself up by the foretopsail clue-line, which hung overboard, but not until the terrible teeth had left their mark in many a ghostly wound, so that he was one mass of gore. There were some thirty-four distinct wounds on his person. The abdomen and groin of the right side it were fearfully mangled, the flesh being torn off and left hanging by the skin only, nothing but the thin lining membrane of the abdomen preventing the entrails from gushing out ; the femoral vessels were laid bare, and the nerves completely exposed. On his left side of the abdomen was another wound similar in character, but less extensive. The right thigh was very badly torn and gashed. Nothing but his indomitable courage and physical vigor enabled him to escape alive. The shark must have been of the species known as "man-eater," which are common in low latitudes, but are rarely seen in shoal water. The common shovel-nose shark of our water, seldom, if ever, attacks mankind. Johnson is still living, and, although in a very precarious situation, there is yet some hope of his ultimate recovery.

This case is so remarkably like one that occurred in Brisbane some years ago that the resemblance will strike many. The Brisbane case was that of Stewart, the saddler, who was caught by a ground shark while bathing in the Brisbane River, at the rocks on the north side (just above the place where, I suppose, the bridge is.") It will be remembered that a great military authority in those days, Barrack Sergeant Jones, got a shark hook and a piece of pork, and, with the help of others, caught the varmint. Well, that same Stewart, who had the fight with the shark is walking about Sydney still—or rather limping, poor fellow, for his leg has been cut off long since. I mention this as I do other curiosities, because they ought not to be lost. The mishap of poor Stewart occurred very many years ago, and I well remember seeing the skeleton jaws of the shark, which, if I mistake not, were shown to me by Peter Hartley, with whom I deeply sympathise at present under a great afflicttion.

03-01-2014
The Queenslander (Brisbane, Qld.)
Date: March 17, 1866
Page Number: 5
On Saturday afternoon last, two persons were fishing in the river near the A.S.N. Co.'s wharf. Haring caught two cat-fish, they tied them to a board, about fifteen inches long by two broad, and set them afloat. Immediately after, they saw a large shark turn on his back and swallow board and fish too. This should act as a caution to bathers. It is said that sharks are frequently seen in the river.

Brisbane River
The
Brisbane River
is the longest river in
south east
Queensland
,
Australia
, and flows through the city of
Brisbane
, before emptying into
Moreton Bay
. John Oxley was the first European to explore the river who named it after the
Governor of New South Wales
,
Thomas Brisbane
in 1823. The penal colony of Moreton Bay later adopted the same name.
Early travellers along the waterway admired the natural beauty, abundant fish and rich vegetation along its banks. From 1862 the Brisbane River has been dredged for navigation purposes. The river served as an important carriageway between Brisbane and Ipswich before a railway linking the towns was built in 1875. By the late 1920s, water quality in the river had significantly deteriorated. The river contains excess nutrients, hydrocarbons, pesticides, bacteria and is murky.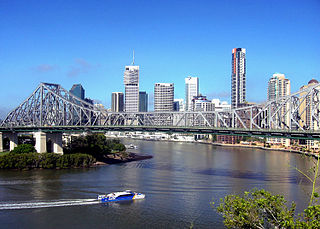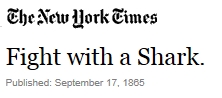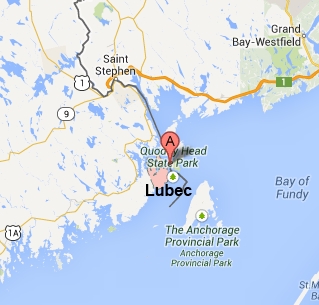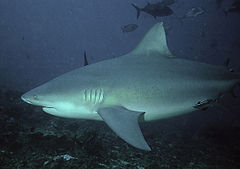 Bull shark

aka shovel-nose shark, ground shark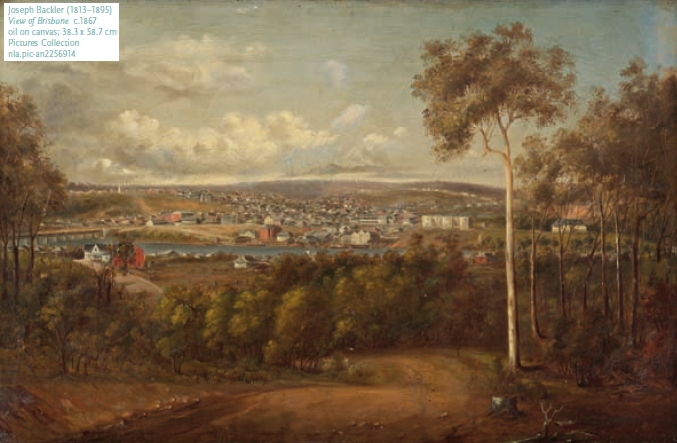 The original Victoria Bridge was Brisbane's first bridge, built in 1865 to link Brisbane Town with South Brisbane. It was made of wood, and it collapsed in 1867 because it had been attacked by wood worm.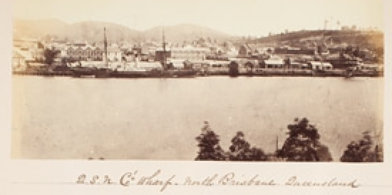 A.S.N. Co's Wharf. Str "Souchaye", Brisbane 1860s
Australasian Steam Navigation Co.

Wagga Wagga Advertiser (NSW)
Date: May 11, 1878
Page Number: 5
...
Amid the intercolonial chatting that took place now and then I have jotted down one that I listened to a few days ago ; it was about Governors. Sir Hercules Robinson is, in every place I have visited, a great favourite ; he not only gets credit for the way he can manage a coach and six, but how he beats Professors and Chancellors at the speech-making on the University Commemoration. Sir George Bowen is celebrated for wit, repartee, and for being a greater statesman than Graham Berry, David Gaunson, James Service, or John M'Elhone ; but Queensland Governors did something to put all other Viceroys in the shade. Some time back the good people of Brisbane, like those of several other people in various parts of the colony, were greatly alarmed at the appearance of the dreaded Bunyip. There was a real one at last, he was seen ashore, and not only so, but dared to swim out of the Brisbane river and walk up the Domain close to the Governor's house. What must be done ? The Volunteers must be sent for ! A squad of them duly fitted up arrived in all haste; the Governor (not Sir Arthur Kennedy) to show that he should occupy the post of danger in defending the honour of the Crown, his home and fireside, was armed to the teeth, the military was posted here and there, as the adjudant directed : Bang went the Governor's rifle, followed by a volley of musketry that shock the surrounding hills; away went the terrible bunyip, grunting and bellowing so as to appal the bravest of the brave, betakes itself to the water, swam across safe and sound, when landed on the other side it turned out to be a stray pig. The Governor went home, but the shock to his system was so severe that his physician ordered him to keep his room for a week and see no one. The volunteer officer having marched his men up the hill then marched them down again, and on their way to the military depot they called at one of the hotels, and it was not till they refreshed themselves with half dozen copious draughts that they got over the alarm and trepidation produced by their encounter with the bunyip. People may talk as they like about Governors being orators and statesmen, but in the end nothing beats the military man.
...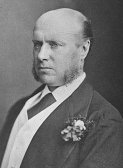 Sir Hercules George Robert Robinson
(1824–1897)

Astute and fond of power, a just and efficient administrator and 'an indefatigable worker'; a 'capital' writer and speaker, shy in public, 'fonder of the desk and … hard work in travelling, inspecting, and maturing schemes of improvement'.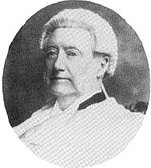 Sir George Bowen Simpson M.L.C., Q.C.
(1838–1915)

In August 1867 he became a District Court judge. The salary was only £1000 and, as he was so young, he soon found that the financial sacrifice was too much to bear. He resigned in 1874, protesting that judges were underpaid, and became a crown prosecutor instead.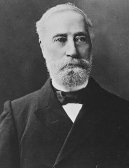 Sir Graham Berry
(1822-1904)

In 1854 Berry sat on one of the juries which acquitted the Eureka rebels, and next year became secretary of the Prahran Reform League. The onset of harder times in 1857 and their human effects gave his incipient radicalism a fateful turn towards protection. He was soon prominent among Melbourne's radical speakers.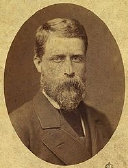 David Gaunson
(1846-1909)

Gaunson found a loophole in the prosecution case whereby [Ned] Kelly was not guilty of murder as the police unit attacking him was out to kill him and thus Kelly fired in self-defence. Unfortunately, this argument was not carried by the defence lawyer in the actual trial and Kelly went to hang.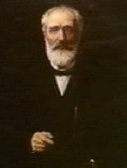 James Service
(1823-1899)

On 25 November 1875 he scored possibly the greatest of his few oratorical triumphs, described as a crucifixion, when in a four-hour speech he pilloried McCulloch as a man who had wrecked two ministries and wasted four months, as a 'mere pirate' with no convictions and a 'slovenly financier'.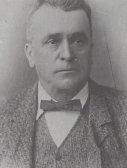 John McElhone
(1833-1898)

He survived Hungerford's allegations of bribery and corruption but was later censured by the press for inciting the selectors to violence against the squatters, whom he described as 'the biggest thieves in creation'.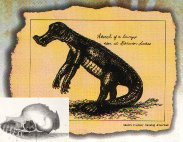 Bunyip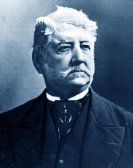 Sir Arthur Edward Kennedy
(1810-1883)

In Queensland, with no constitutional problems, Kennedy was able to display his humanity and urbanity with good effect. His only unpopular action was to refuse the excited call of the working classes to dismiss the Chinese domestic staff which he had brought from Hong Kong.

The Maitland Mercury & Hunter River
General Advertiser (NSW)
Date: December 31, 1867
Page Number: 4
Sharks appear to abound in the Brisbane River. A Mr. Cox lost a valuable Newfoundland dog, which was destroyed by a shark, within four yards of the ferry steps, on the Kangaroo Point side of the river. The Courier says:—"Our informant requests us to 'enlarge' on this occurrence—'by way of caution to bathers,'—but as it is generally known that sharks are not respecters of persons, we think it better to depend entirely apon the plain recital of so conclusive a circumstance.''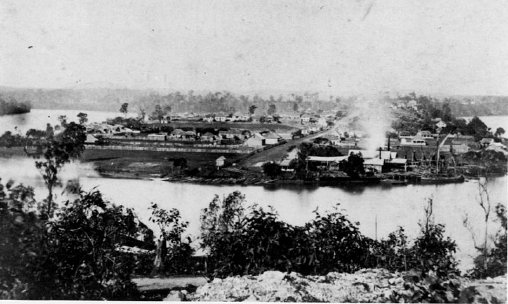 View from the north side of the Brisbane River looking south to the buildings and residences at Kangaroo Point, Brisbane, around 1867.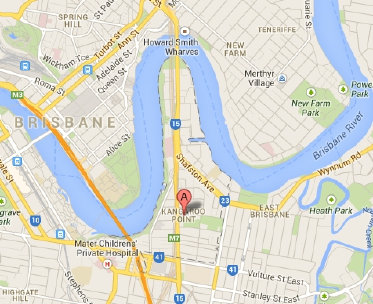 Rockhampton Bulletin and Central
Queensland Advertiser (Qld.)
Date: January 18, 1870
Page Number: 2
THE boy Saunders, who had a bite from a shark in the Brisbane river on Sunday, is progressing favourably towards recovery. The wound was a very nasty looking one in the thigh, the flesh and muscle being torn there to the depth of an inch, or about half-way to the bone. Yesterday, the lad was put under chloroform, and Dr. Gunn sewed up the wound.

The Queenslander (Brisbane, Qld.)
Date: January 29, 1870
Page Number: 2
Yesterday forenoon a fine collie dog was seised by a shark while swimming near the A.S.N. Co.'s wharf. The poor beast managed to free itself from the shark and come on shore, but one of its hind legs was so fearfully lacerated that the owner was compelled to destroy it.

The Queenslander (Brisbane, Qld.)
Date: January 14, 1871
Page Number: 2
Persons who are in the habit of bathing in tbe Brisbane River have every reason to be extremely cautious at present. For the past week numerous sharks, some of them very large, have been seen in several parts of the river near the city, and more than one dog has been snapped up while enjoying a swim about the wharves during the last day or two.

Something Like a Fish.

The Queenslander (Brisbane, Qld.)
Date: March 21, 1874
Page Number: 12
SIR,—It will doubtless be interesting to many of your readers to know that the Brisbane River affords opportunities for fishing that would delight even the Brobdignagian described by the celebrated traveller Gulliver. On Saturday night the Messrs. Crouch, of Bulimba, set a line and hook for the purpose of catching a shark that had been disporting himself in that locality, and on examining the line on Monday morning they were surprised to find that they had hooked an enormous fish of the grouper species, which was sufficiently large and strong to require two of them to bring him to land. On measurement he was found to be 6 feet 1 inch long, and 4 feet 5 inches in girth behind the pectoral fins, and the weight was estimated at the least 300 lbs. Mr. Coxen, who resides in the neighbourhood, was called in to certify to the measurement. The head, which weighed over 50 lbs., was secured by this gentleman, and forwarded to the Queensland Museum as a specimen of what we have in these waters. It may be interesting to state that the flitches taken from the fish were carefully salted, and on being cooked proved to be equal to the celebrated cod fish of the Old World.

—Yours &c.,
PISCATOR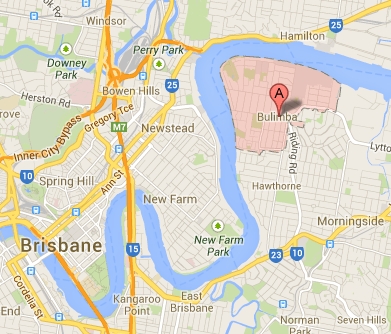 Brob·ding·nag·i·an (adj.) - Immense; enormous.
[After Brobdingnag, a country in Gulliver's Travels by Jonathan Swift, where everything was enormous.]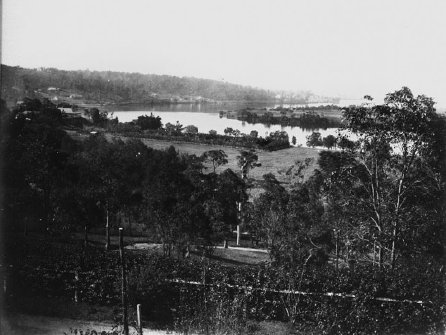 Bulimba Reach on the Brisbane River with Newstead House on the left, ca. 1874 Photograph taken from Bowen Hills that overlooks Newstead.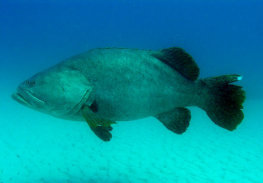 Northern Argus (Clare, SA)
Date: February 2, 1875
Page Number: 4
A sword fish which was caught in the Brisbane River by Messrs. Crouch & Sons has been "on exhibition" at the school of Arts duriug the past few days, but has attracted a large share of public attention. From tip to tip it measures seventeen feet, and carries a sword—a most formidable looking weapon—about six feet in length, and is unquestionably worthy a visit from all who have never seen "a monster of the deep." The fish is, certainly a marvellous creature, and its strength, and speed in the waters must have been something extraordinary. It has been purchased by Mr. Pointer of this town and after exhibiting it in Dalby, Warwick, and Stanthorpe, it is his intention to take it overland to Sydney. The price paid for it was £55. We believe, in purchasing it for an overland trip, our enterprising townsman has "struck ile."

— Toowoomba Chronicle.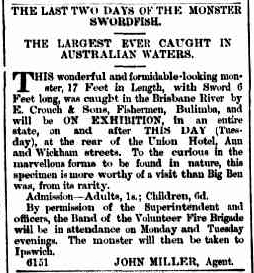 A favorite catch phrase used by drillers and hangers-on when a well comes in. The phrase is said to have originated when a blacksmith's daughter coldly informed her suitor that he need not call upon her any more. She added, "I don't have to marry you now. Dad's struck ile"
Queanbeyan Age (NSW)
Date: December 18, 1875
Page Number: 2

As a large retriever dog was swim
ming across the

Brisbane

River

to
Kangaroo Point—following his owner
who was in a ferry boat—a

shark

, sup
posed to be about fourteen feet long
was seen to seize the dog and to disap
pear with him below the surface of the
water, which was discoloured with the
poor animal's blood. The Telegraph
administers a caution to boys, who,
despite the regulations, are in the
habit of bathing in the open

river

.
The Brisbane Courier (Qld.)
Date: December 3, 1877
Page Number: 2
We have not seen them ourselves, but we have the authority of several persons for saying that sharks are at present more numerous in the Brisbane River than they have been for many years. An attempt was made to catch one last evening by baiting a large hook with another fish, and attaching the hook to a piece of wood, which acted as a float. This was cast out of a boat, and, as we were told the story, a large shark soon rose to it, and gulping down float and all, commenced to tow the boat rapidly down the river. The fishermen became afraid that the shark might take it into his head to dive and take the boat down with him, so they cut the line and let him go. Shark stories, like snake stories, grow as they travel, and we don't believe all we hear about either, but we certainly should not care to risk bathing in the Brisbane River at the present time, and children should be warned against venturing in.

The Brisbane Courier (Qld.)
Date: December 8, 1877
Page Number: 5
A CORRESPONDENT writes :—"About 2 o'clock on Thursday a remarkable encounter took place in the Brisbane River, between a large black dog and a shark. The dog was indulging in a swim across the river from South Brisbane, a little north of the ferry, and was one-third the way over when he was attacked by a shark. The dog showed fight and bravely attempted to repel the attack of his savage and hungry adversary, but to no effect, for the poor animal was soon torn up, and when about to disappear, a fishhawk, which had witnessed the affray from a safe distance aloft, came down with a swoop, seized upon a piece of the entrails and bore it away."

The Brisbane Courier (Qld.)
Date: January 9, 1878
Page Number: 3

WE (Queensland Times) have often heard of
sharks

having been seen a long way up the Bris
bane

River

, and even in the Bremer, but we
never knew an instance to which they manifested
their usual voracity. However, on New Year's
Day, while Mr. Verrall, of Redbank Plains, was
crossing Moggill Ferry, his dog, which was
swimming after the boat was attacked by a
shark

. The brute bit off one of the dog's hind
legs, as well as severely mutilating the fore legs.
The poor animal succeeded in reaching the bank,
but it was found necessary to kill it, much to
Mr. Verrall's regret.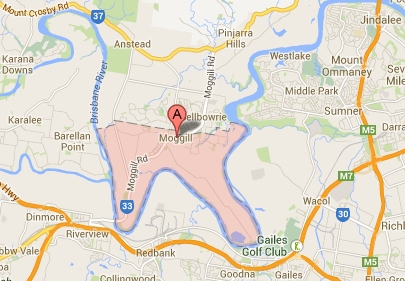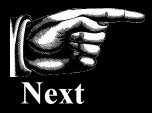 The Queenslander (Brisbane, Qld.)
Date: December 8, 1877
Page Number: 5

It is said that

sharks

are at present more
numerous in the

Brisbane

River

than they have
been for many years.
The Queensland Times says that several

sharks
have lately been captured in the Bremer, one of
them being 4 feet long.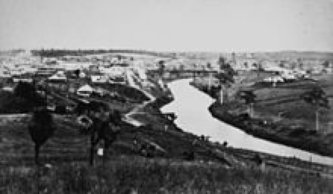 Bremer River at Ipswich in 1872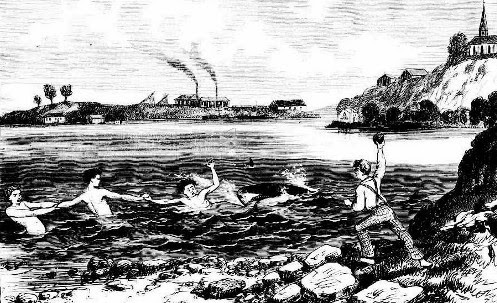 The New Farm Shark Attack of 1862: Fact or Fiction?
01.05.2016