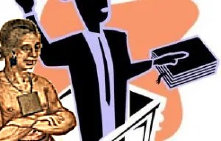 Updated: 10th May, 2013
Contact
The Darkening Ecliptic is the name of the collection of verse from the greatest Australian poet that never was. It also signals a new direction for this website.
Yowieocalypse, originally conceived to be solely devoted to the Yowie – the mythical man-beast of the Australian bush – will be spreading its wings to explore little known aspects of local history (like the Battle of Brisbane and Mark Twain down under), fantastic folklore (like tales of strange happenings and Australian sporting folklore), mischievous hoaxes (like the Gympie Pyramid and, of course, The Darkening Ecliptic), and tracing the history of the "paranormal".
This is my hobby - to educate myself about the things that interest me & to share the results. The world is an amazing place yet it is not necessary to travel to its far corners to discover its secrets which are here around us if we only take the time to look. And when we do take the time to look closer sometimes things are not quite as they seem…
Welcome to the world of the Yowieocalypse.






Interesting Links:
THE definitive source of information on the Kariong Glyphs (aka Gosford Glyphs)
Investigating Australian Pseudo-Archaeology
Australian Newspaper Archives - FREE
The "Liquorice All-Sorts" of mystery forums containing skeptics, belivers, and everything inbetween
Skeptical forum and a great source of information
The people of Australian history
The latest news from a mad world
Weird, wild, wonderful & practical
Blog of Darren Naish - science writer, technical editor and palaeozoologist
Report Card 2012:
- Update existing pages D (Only updated a few)
- Analyse the 2009 Mt George Yowie sighting F
- History of Yowie Research F
- Yowie review 2009 – 2012 F
- Examine the Ern Malley hoax F
- Explore pseudo-archaeology in Australia B (Marble Man & Cootharaba Ruins)
- Collect more information on the Gympie Pyramid F
- The Nunawading Messiah & other prophets of Oz F
- Extracurricular Activities A (Great Moon Hoax, Essex Lion, 19th Century Hairy Man Reports, Siberian sasquatch, Strange Animals, Hairy Humour)
Simply never got around to many of the things intended in 2012 and was easily distracted by extracurricular activities which did, however, yield some very interesting finds and prospects.
Intentions for 2013:
- Continue updating existing pages
- If not a real creature then what is it? The Yowie Phenomenon Explained
- Yowies in the News 2013
- Continue with 19th Century Hairy Man Reports
- Continue examining the long and strange history of Mystery Animals in Australia
- Continue to explore pseudo-archaeology in Australia
- More on the Marble Man: An International Trail of Fakery
- Continue to get side-tracked (like the following:)
- Origins of the Lemming Mass Suicide Myth
2013
ES (NW) 09.01.2013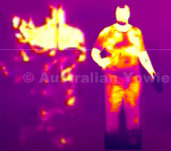 International
Sea-Serpent Reports
12.04.2013
Mythical Monster (1886)
Strange Animals
19.04.2013
QLD Misc Creatures
- Mysterious Aquatic Monster
Reports of the
Wild/Hairy Man
10.05.2013
Continued
Hoaxes & Pranks
17.05.2013
2013 (updated)


2012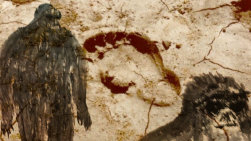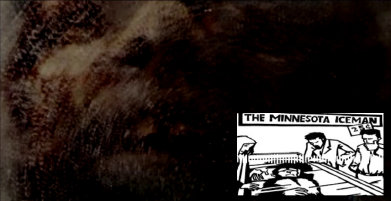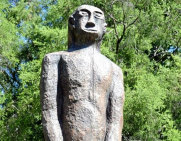 Haunted Hill,
Gippsland, VIC.
15.02.2013

Yowie/Bigfoot
17.05.2013
HJ McCooey (continued)

New Australia Movement:
Paradise in Paraguay?
22.03.2013
In the 1890s a group of idealistic Australians left our shores to found a Utopian colony... in Paraguay.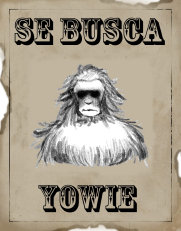 Loch Ness Monster
10.05.2013

The Adventures of
Yowie & Birtles
03.05.2013
continued