Contact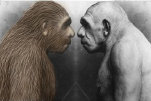 Home

"In Australia alone is to be found the Grotesque,
the Weird, the strange scribblings of Nature learning how to write.
Some see no beauty in our trees without shade, our flowers without perfume, our birds who cannot fly,
and our beasts who have not yet learned to walk on all fours.
But the dweller in the wilderness acknowledges the subtle charm of this fantastic land of monstrosities...
The phantasmagoria of that wild dreamland termed the Bush interprets itself..." - Marcus Clarke
Welcome to the world of the Yowieocalypse!

Yowie/Bigfoot


Loch Ness Monster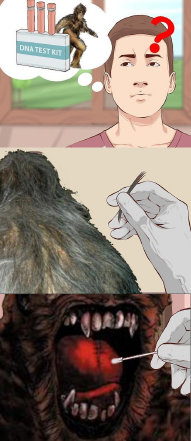 Strange Animals


Fantastic Reality

The Vault

Useful Websites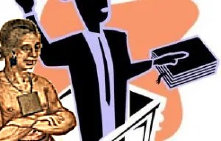 Pseudo-Archaeology

People Stories

Humour




Latest Things:

Images of 2015:

(H)e was about 12 years old and he was out playing with a few of his mates, and he saw a dhalagarr – which is the Australian yowie or hairy man, and he saw a couple of Aboriginal warriors from a neighbouring tribe kill it and then bury it in a cave. And he went and reported it to the Queanbeyan Age at this time and you can see the actual article there.


24.04.2015


24.04.2015
(2014)
I could feel my heart pounding in my chest and hear my pulse in my ears. The thought of an eight-foot tall, giant, hairy ape looking down on us from only 100 yards away took on new meaning. This was real, this was actually happening.

In 1959, Dr Denys Tucker was at the height of his powers. A wartime pilot turned eminent zoologist, he was the Natural History Museum's chief scientist and a world authority on eels. Then he publicly declared that he had found the Loch Ness Monster.

Sea Serpent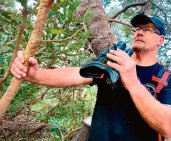 21.04.2015

It has also been featured on many other websites. Yet although numerous opinions have been aired as to what it depicts (a shot bigfoot, bear, gorilla?) and whether or not it is authentic or photo-manipulated, no conclusive evidence as to its true nature has ever been obtained and presented - until now!


17.04.2015


The Naked Yowie Project



26.04.2015
It's long been established that unicorns are mythical animals.
But everybody knows that the Loch Ness Monster is real.
So it is with that knowledge that a campaign has been launched to have Nessie recognised as the national animal of Scotland.
Yowie Island
The Yowie habituation site north of Brisbane.
Not really an island but do Yowies really live there?
Coming Soon:
Gayndah Circus Crash 1959
Local folklore tells of a circus crash near Gayndah in 1959 which is often cited as the cause for modern day sightings of big cats, bears, and orangutans in the area.
Did it really happen?



27.04.2015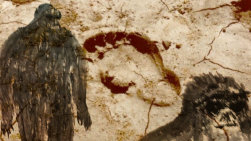 For Whitehead, proving the Bigfoot deniers wrong is a matter of when, not if. The beast is lurking, he says -- too much evidence points in that direction.
"It's going to be a case of when because, like I said, personally I've seen these things," he said. "I know they are out there. But the evidence is a lot more solid than people think. When you put all the pieces together, it's a lot harder to dismiss."


14.05.2015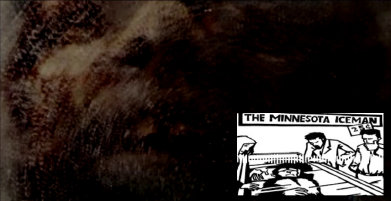 The brow ridge, sloping forehead, and nuchal crest remain, however. Does that mean this is the skull of a Bigfoot and not a Native American? No. That becomes clear if you try to understand what those features actually mean.

There is a lot of variation in human skulls, and there are several overlapping sources of that variation.


15.05.2015

Before every blog entry I connect myself with my brothers and sisters the hairy folk. They are the ones that we have learned to call Bigfoot, Sasquatch, Yowie, Yeti, etc... I speak with my family, who live in my area, daily. But there are always new forest people that I meet from time to time as well as an occasional member of our star family. I have just met a man in Australia who asked me to call him Wimby. He is a yowie. I have never spoken with him before. I am also joined by a lady from a different planet or vibration or dimension ( I am not sure about what all of those things mean exactly) who asked me to call her "The Visitor"...



16.05.2015

Meet Cal Marks, of Wellsburg, Bigfoot researcher and aspiring cryptozoologist. His mom calls this amiable 11-year-old "Calisquatch," a play off his name and interests.
"Some kids think I am crazy because I believe in Bigfoot. They are trying to tell me that Bigfoot is not real," said the Broadway Elementary School fifth-grader. "I tell them, well, with all the sightings, photographs and videos for evidence, how can they all be hoaxes?"




16.05.2015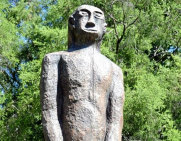 Mr Wills said through binoculars it would be easy to mistake "an otter with two humps and what looks like a long neck," for a monster.

"I've seen a lot of otters," he continued.

"I've been doing this for 24 years – we see otters most weeks. We never see any monsters."



17.05.2015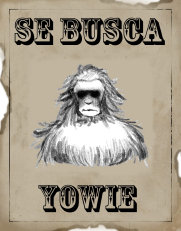 "Squatching" in the Blue Mountains! Find out why people chose to research the Australian Yowie.


17.05.2015

"If you add it all up, you have an 8-foot, 8-inch tall creature that is killing animals at different areas of Mount St. Helens with its bare hands, chewing them up, literally skin and bones and all, and spitting them out between its legs," Townsend said.
The teeth marks in the bone show what Townsend said were impressions of incisors and canines, but 90 percent of the teeth were beyond "the range of human possibility."