In Australia alone is to be found the Grotesque,

Updated: Whenever I get around to it...
Contact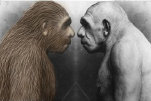 Interesting Links:
THE definitive source of information on the Kariong Glyphs (aka Gosford Glyphs)
Investigating Australian Pseudo-Archaeology
Australian Newspaper Archives - FREE
The "Liquorice All-Sorts" of mystery forums containing skeptics, belivers, and everything inbetween
Skeptical forum and a great source of information
The people of Australian history
The latest news from a mad world
Weird, wild, wonderful & practical
Blog of Darren Naish - science writer, technical editor and palaeozoologist
2015
The Adventures of Yowie & Birtles
Follows the life of Australian adventurer - the "overlander" Francis Birtles & his dog "Yowie"

Loch Ness Monster
Follows the birth and rise of the Loch Ness Monster mythos as it was reported in Australian newspapers.
THE chance to photograph or see the mysterious Loch Ness Monster is the reason why thousands of tourists visit the Highlands every year.

Strange Animals
Collection of modern and historical reports of strange animals from Oz and abroad.
Ignoring the scoffs from scientists, amateur sleuths are convinced they can find the Tasmanian Tiger – as long as there is no discomfort involved.

Brisbane River Monsters
Follows historical reports of monsters real and imagined in the Brisbane River.
Care for a swim?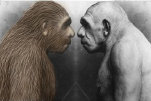 Reports of the Wild/Hairy Man
Follows historical reports of the Wild/Hairy Man in Australia from the archives.
International Sea Serpent Reports
Historical Sea Serpent reports.

International Hairy-Man Info
Archive of useful articles & videos.
Why do so many people believe in psychic phenomena? Because they have psychic experiences. And why do they have psychic experiences? Because such experiences are an inevitable consequence of the way we think.

Yowie\Bigfoot
Keep up to date with news from Oz and abroad.
(H)e was about 12 years old and he was out playing with a few of his mates, and he saw a dhalagarr – which is the Australian yowie or hairy man, and he saw a couple of Aboriginal warriors from a neighbouring tribe kill it and then bury it in a cave.
Fantasy & Reality Entwined
Documentaries of strange real life.
Henry Hoke was an inventor, engineer and scientist from the remote Australian town of Hoke's Bluff. Enigmatic and unrecognised, Henry Hoke's restless energy produced a stream of brilliant, often unrealised inventions.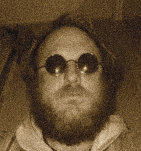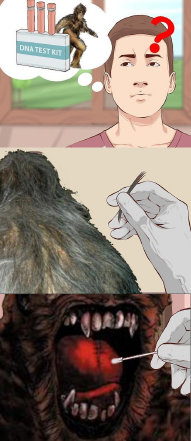 Tantanoola Tiger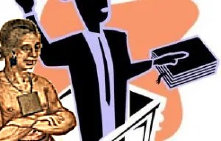 Hairy Humour





George Gray's Yowie
H.J. McCooey
Previously on Yowieocalypse:

F.A. Mitchell-Hedges
Gayndah Circus Crash 1959
Local folklore tells of a circus crash near Gayndah in 1959 which is often cited as the cause for modern day sightings of big cats, bears, and orangutans in the area.
Did it really happen?
COMING SOON
Yowie Island
The Yowie habituation site north of Brisbane.
Not really an island but do Yowies really live there?
COMING SOON
—Marcus Clarke
Welcome to the world of Yowieocalypse !
the Weird, the strange scribblings of Nature learning how to write.
Some see no beauty in our trees without shade, our flowers without perfume, our birds who cannot fly,
and our beasts who have not yet learned to walk on all fours.
But the dweller in the wilderness acknowledges the subtle charm of this fantastic land of monstrosities...
The phantasmagoria of that wild dreamland termed the Bush interprets itself...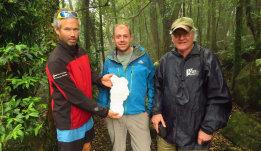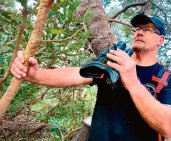 Interesting links:
A miscellaneous collection...
DISGRACED wellness blogger Belle Gibson has admitted she deceived her followers, friends and family about having cancer and curing her illness with healthy eating and natural therapies.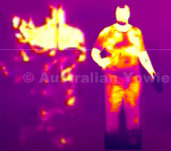 A skeptical look at what's going on in the Northern Territory (and other weird places around the world)…

Images of 2015: