Contact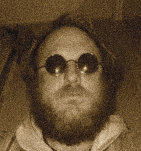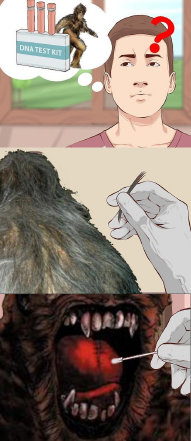 Coming Soon:


Current Articles:
2017:
The combined influences of the Reformation and the Enlightenment have characterized spirit beliefs as archaic, not rationally supportable, and spiritually immature. This classification has been powerfully reinforced by the stigmatization of compelling spiritual experiences as psychopathological in origin. As a result the open discussion of spirit experiences is suppressed, creating the false impression that healthy and sophisticated modern persons do not have such experiences... The result is a cultural construction, a worldview, in which some of the most powerful and common experiential reasons for spiritual belief are assumed to be absent in the modern, "disenchanted" world...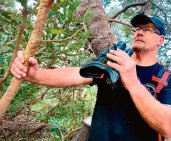 Maybe the Thylacines is out there, or maybe it's not. Either way, I would jump at the chance to explore it's rugged terrain, its windswept plains. And who knows what I might find when rounding a corner...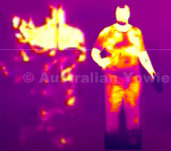 Dundes pointed out that culture worked in strange, sometimes disturbing ways, and he sought to explain and even remedy it. Folklore is prime evidence of culture, indeed of humanity, he declared... folklore is a people's "symbolic autobiography," folklore gives an "inside out" view of society. Folklore, he affirmed in keywords of essay titles, was a mirror of culture, a lens for society, a key to behavior, a projection of mind. "Folklore is as old as humanity"...

When someone looks at me and earnestly says, "I know what I saw," I am fond of replying, "No you don't." You have a distorted and constructed memory of a distorted and constructed perception, both of which are subservient to whatever narrative your brain is operating under...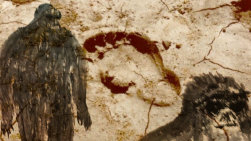 What makes the Minnesota iceman case especially interesting within the context of cryptozoology as a whole is how it was interpreted by supporters of its reality. Thanks to Heuvelmans' influence, the concept of a dark-furred, Asian cryptohominid with an upturned nose, distinctive facial, hand and foot anatomy, and a barrel-shaped chest has caught on...
On April 23, 2006, at least 6 people (two couples and two male bush-walkers) heard strange "bellowing" sounds and saw what they described to Parks officials as a "big ape" at Corrigan's Suspension Bridge in the Tarra-Bulga National Park. The case may also may involve a photograph...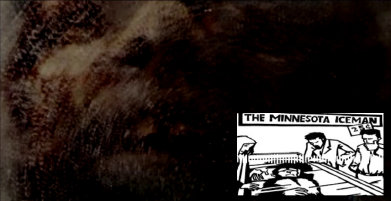 Narratives that meshed seamlessly with the ideology, sentiments, and morality of a group, such that they needed no rhetorical support, would not be considered legends, no matter how fabulous or absurd an outsider might find their contents to be. Stories of UFOs, Bigfoot, or ghosts might not qualify as legends in a group that did not invoke or demand a rhetoric of truth in their communication...
The conflation of these two legends is a study in the transformation of Mormon culture as reflected in its folklore. Its simplest lesson is that skepticism about the veracity of such tales can be interpreted as declining belief in physical manifestations of supernatural evil. However, the content of Cain stories reflects more subtle changes. The reidentification of Cain as Bigfoot demonstrates how Cain has come to be identified with the mainstream legendary figure; in the process, he is stripped of his spiritual status as an intelligent, malevolent agent of supernatural evil, a presence accepted, and even expected, in nineteenth-century Mormon life...
IT WAS the story with everything: secret papers, an evil Soviet dictator and a zealous zoologist hell-bent on breeding a creature that was half man, half ape. When details of Ilia Ivanov's attempts to create an ape-human hybrid emerged in the 1990s from the newly opened Russian archives, they prompted a rash of lurid headlines. Ivanov became the "Red Frankenstein". His proposed liaisons were invariably dangerous. There was even the suggestion that he had been ordered to breed super-strong hairy warriors for what The Sun in London dubbed "Stalin's mutant ape army"...

Formidable Giants (1803), Ouran-Outang People of Botany Bay (1825), Some gigantic race of human beings formerly inhabiting this continent (1829), Ourang-Outangs on the Moon (1837), Giant Ourang Outangs (1840), etc...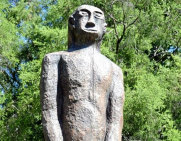 Mum's eerie image captures 'Bigfoot'-like creature skulking through the trees in forest 'haunted by plane crash' – or is it just a few trees?

In his fridge, he's got what he says may be a tuft of Bigfoot fur. He pulls it out of an envelope lying next to a big box of Northwest ground beef. It's a matted lump of straight brown hair, curiously square-shaped and reeking of fish food...
Concepts generated by faith tended to be seized upon and externalized in a naive and literal fashion, and thus abstractions became rendered as concrete realities. Holy and profane thought were constantly intermingled. The ordinary was transmuted to the sacred and the sacred to the commonplace with such consistency that any real distinction between religious and secular thought virtually disappeared...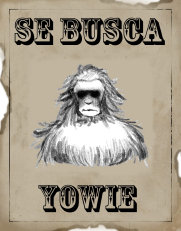 The almas is not simply a story, nor is it just an ape-man running around in the mountains. The almas means different things to different people at different times, providing a nexus for researchers between the past and present and between science and myth.
If further years go by and still no truly verifiable evidence emerges, it is perhaps in our best interest to turn the issue of the sasquatch over the realm of psychology and folklore studies to better understand this truly cultural phenomenon. As Robert Pyle points out, the sasquatch occupies a mythical status in North America, standing for an increasingly urbanized population as a symbol of the rugged individual capable of wilderness survival, "His talk took on an incantatory tone, and the account became a beguiling litany of beasthood . . . the room was hypnotized . . . these guys don't want to find Bigfoot – they want to be Bigfoot (1995: 204)."

We don't really know what wildmen are, whether or not they exist, or in what sense they could exist. Are they purely imaginary categories (as cultural anthropologists, historians and other practitioners of the humanities have usually supposed) or do they have a substatial grounding in empirical, or zoological, reality? What is their relation to beings that anthropologists usually call spirits, which have typically been conceived as the very opposite of the empirical?
But the crowning irony was that the Amerindians had a mythological hairy man of their own, who was also a forest figure. This personnage, who was sometimes female, preyed on young children rather than women, and lived in the forests of the east as well as those of the west...
Behind Toutuki, be may explore the mountain dreaded by the natives on account of its being the favourite residence of the mairoero. This is a wild man of the woods, strong, cunning, and mischievous, and addicted to running off with young people and damsels. His body is covered with coarse and long hair, which also flows down from the back of his head nearly to his heels. To compensate for this excessive quantity behind, his forehead is said to be bald. He was vividly described to us by a Maori who had seen one long ago, when he was a little boy, and was of opinion that "there is not a more fearful wild-fowl than your mairoero living."
Some portion of this aboriginal race may have long survived in the Northern Island, and maintained its independence amongst the mountain ranges, where they are still remembered as the maero, or wild man of the mountain ; they are supposed even yet to survive on the Tararua range, but their existence is imaginary...
The Moriori Myth can be seen to have been created from the interaction between Pakeha and Maori scholars, and indeed between Pakeha, Maori and Moriori in general. Once the Myth became solidified in Pakeha literature, in the official education system and Pakeha popular culture it changed and became a tool in the discourse of ideas used by Pakeha to reinforce control by the coloniser. The political utility of the Moriori Myth as a justification for Pakeha colonial take-over guaranteed that the story would last in various forms right into the late twentieth century.