Contact

Home
Narooma Monster
SEA MONSTER ON SOUTH COAST.
The Canberra Times (ACT)
Date: April 16, 1935
Page Number: 2
SYDNEY, Monday.

The body of a sea monster about 12 feet long was found on the beach near Narooma to-day. The monster had a head resembling a horse, with long teeth. Two brothers who made the discovery walked to the town for assistance in dragging the creature off the beach, but when they returned they found it had been washed away.
Clearer picture from the Townsville Daily Bulletin of July 29, 1946.
MARINE "MONSTER"
Discovery on Beach Probably a Dolphin

The Mercury (Hobart, Tas.)
Date: April 17, 1935
Page Number: 10
SYDNEY, April 15.

The body of a large marine animal, which has not been identified definitely, was found yesterday on a beach about two miles from Narooma, by two boys, Keith and Joseph Thomson.

The length of the animal was about 8ft, and it had a long, tapering body and head. The lower jaw was studded with about 48 teeth, separated by gaps of half an inch. Most of the teeth were missing from the top jaw. The eyes were set just behind the gape of the large mouth. There were two fins just behind the head, a large dorsal fin, and two horizontal fins at the end of the tall. The skin was smooth and leathery. A party in a motor lorry brought the body, which was much decomposed, to Narooma.

Fishermen said that they had never seen one of the species before, and Mr. D. G. Stead, fisheries expert, said that from an incomplete description it was impossible to come the animal definitely. He thought, however, it was probably a dolphin.
Another Sea Monster
The Argus (Melbourne, Vic.)
Date: May 4, 1935
Page Number: 26
Mr. Michael Fourter, of Shadrach's Creek near Eden says that some days ago he saw on the Boyd Town beach, on the western side of Twofold Bay, the carcase of a marine animal unlike any he had seen or heard of. It was about 8ft. long and the head was like that of a horse. The neck was arched. On the body were five fins which were split into seven segments. On the inner side of the fins was a very hard bristle, white in colour. At the tail were two long bones in the shape of a cow's horns. The desciption resembles in some respects that of the strange sea beast lound recently on a beach near Narooma.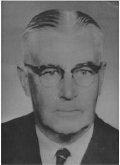 Stead, David George
(1877–1957)

Cultural Heritage: English, Scottish.

Occupation: company manager, ichthyologist, naturalist, public servant.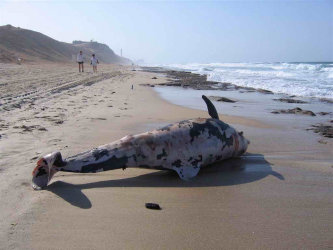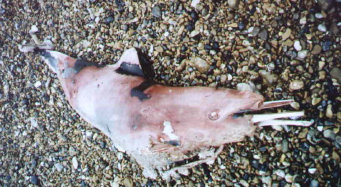 Dolphin carcasses