Contact

Home
Morwell Lion
LION IN HAUNTED HILLS.

The Argus (Melbourne, Vic.)
Date: October 6, 1915
Page Number: 10
MORWELL Tuesday.
Mr. Horace Brinsmead a farmer reports that whilst out mustering cattle on the Haunted Hills, about five miles from Morwell he saw a lion. He states that he had a good look at the animal which was about 100 yards distant but could not force his horse any nearer. He is quite positive that the animal he saw was a lion. It disappeared into a belt of dense scrub. Mr Brinsmead adds that there are a number of dead sheep partly eaten in the vicinity. A party has gone out with rifles and dogs to day to hunt for the animal.

NOTE: The Horace Brinsmead who claimed to have seen a lion is not the same Harold Brinsmead as detailed above.
_______________

More on the "Haunted Hills":

IS IT A TIGER?

The Advertiser (Adelaide, SA)
Date: October 8, 1915
Page Number: 11
Melbourne, October 7.
The Tantanoola tiger has evidently undergone a process of resurrection according to a sensational story recounted by a well-known local resident, Mr. Horace Brinsmead. On Monday last Mr. Brinsmead was mustering cattle in what are known appropriately enough in the circumstances, as the Haunted Hills, and he states he saw a large animal, which he believes to be either a lion or a tiger. He was within about fifty yards of the animal when his horse suddenly stopped and refused to go further, and finally bolted towards hame. The apparition was feeding upon some body, and was partially concealed in a thick clump of young trees. The country within four miles of Morwell is wild and ragged, and is intersected by thickly timbered gullies, which afford ample room for concealment. A gun party will set out from Morwell on Saturday in the hope of solving the mystery.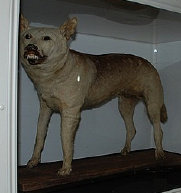 Tantanoola Tiger
Lioness in Haunted Hills?

Morwell Advertiser (Morwell, Vic.)
Date: October 8, 1915
Page Number: 2
The name of "Haunted Hills" suggests something uncanny, and it is only natural to expect the place to be the abode of "spooks" and things not seen every day. Various stories are related with regard to the naming of "Haunted Hills" and some "tall," but interesting yarns on the subject are told about blackfellows, drovers and weird thing that are said to be responsible for the name, but we never heard until the past few days that the said hills, in addition to being the home of bunyips, dragons, unicorns, etc., are also the haunts of lions, and if anyone doubts the assertion they have simply to ask Mr Horace Brinsmead, of Driffield, who vouches for the truth of the statement.
It appears that on Saturday morning last Mr Brinsmead was out mustering cattle on the Haunted Hills, and had just crossed a deep scrubby ravine in Mr Witt's paddock, about five miles from Morwell, when his attention was drawn to a spot where there was a great corroboree among a number of magpies, that were kicking up a great shindy. He was at a loss to account for the aerial display by the birds until he saw, a yellowish looking animal sudddenly emerge at a distance of about fifty yards from him, and to his amazement found it to be a lioness stalking through some low scrub. At the same time the horse Mr Brinsmead was riding commenced to bolt off in the opposite direction, and he could not force it to go a yard further in the direction of the strange beast. The animal moved along something like a huge cat and disappeared into a dense belt of scrub and has not since been seen.
Mr Brinsmead states that there are no end of dead sheep in the locality, the majority being nearly all devoured, which he attributes to lioness. He is very positive about the animal he saw being a lioness, and reminded doubters that he was only about fifty yards off the beast and knew a lion from a fox, dog or any other quadruped. He is prepared to put up £10 that the animal he saw was a lioness.
A party was out with dogs and rifles on Tuesday, and another band of hunters is being organised to go out to-morrow, when it is proposed to "beard the lion in his den."
More than one' resident asserts that it was reported some time ago that a lion escaped from a travelling circus, somewhere between Moe and Morwell. Master Fleming also states that about two yeas ago he saw a strange animal that he believed to be a lion, on the Haunted Hills.
It remains for some hunter to settle all doubt about the matter.
Which is it?
Oct 6 - animal was "100 yards distant"
Oct 8 - animal "within about 50 yards"


Escape
Lion Hunting.

Gippsland Farmers Journal (Traralgon, Vic.)
Date: October 12, 1915
Page Number: 2
The hills between Morwell are not only haunted, but a lion has taken up his abode there, and is having a bit of choice picking of sheep that are being run on the holdings there. At least that is the story Mr. Horace Brinsmead, a Morwell farmer, tells. He saw the lion, he asserts, while out at the Haunted Hills mustering cattle. He was about 50 yards off the king of beasts, but his horse refused to go any closer (and quite right, too, for a lion at large is hardly a fit companion to rub shoulders with). Some unkind people doubt the veracity of Mr. Brinsmead, and put it down to "imagination." However, everyone are not unbelievers, and on Saturday and Sunday last large parties of venturesome folk went out to try knd "beard the lion in his den." They were disappointed for he was not at home to callers. He is certainly an unsociable beast, or he would not make himself so scarce when there are so many who wish to see him. However, some of the brave lion hunters are of the firm opinion that he is there alright, and some of them state that they saw his footprints, and a motor cyclists, who was accompanied by his fair lady in the side car, says he heard the lion roar hs he was passing through the Haunted Hill. The cyclist was not anxious to view him at close quarters, so he went full steam ahead, so much so that he came to grief at the bottom of one of hills, but after patching up his damaged machine he arrived at Traralgon alright. The lion should surely have more sense than to frighten people at night-time. Let us hope that he is soon caught if he intends to continue those kind of jokes.
Dandenong Advertiser and Cranbourne,
Berwick and Oakleigh Advocate (Vic.)
Date: October 14, 1915
Page Number: 2
A real live wild lion is reported to have been seen out in the Haunted Hills, distant about 5 miles from Morwell, recently. The beast is no relation to the Tantaloola tiger, but may have some connexion with the rippling waters of "Whisky Creek."
Search for Lioness.

Morwell Advertiser (Morwell, Vic.)
Date: October 15, 1915
Page Number: 3
A party of twelve set out for the Haunted Hills on Saturday afternoon last to visit the home of the lioness that 'twas said had taken up its abode in Witt's or Maher's paddock. The majority of the "'hunters" were armed with rifles, but some who expected to come to close quarters with her ladyship were armed with revolvers. A pack of dogs also accompanied the party. Some doubt existed with regard to the reception that would be extended the "hunters" upon their entering the lion's den, and two or three who expected to have to make a hurried exit 'cross country, put their horses to the test on the way out, by jumping fences instead of looking for gates. One small grey horse negotiated the obstacles like steeplechaser, but another had the habit of striking the top rail with such force as to knock it down and thereby enable others to follow. Before the lion's trysting ground was reached, the party was reinforced by some Driffield folk fully armed, and a plan of attack suggested, the main stragetic point being that all who did not carry firearms were to immediately climb a tree as soon as they had been formally introduced to the lioness, and coax the animal to look upon them with loving eyes until such time as those with rifles felt their nerves settled enough to take a somewhat steady aim. The party then prepared to "beard the lady in her home," but it appeared that she was annoyed that the visit had not been paid some days earlier, and as a consequence site gave the party a real nasty snub by purposely not being at home on their arrival. The treatment was thought to be altogether too bad, especially by those who had made plans with regard to her ladyship's skin. She also took away the sheep she had killed, bones and all, but left some that had taken upon themselves to die. In order not to be beaten the party decided to follow her tracks but once again Mrs Lioness played a dirty trick, and showed that she is not entitled to be called a lady, by leaving no tracks behind her, in fact no trace of any thing to show that she had ever been near the place. The meanest trick, however, that she played was her collusion with some wallabies whose tracks on the soft mud excited the "hunters" for a time, but after careful examination they bowled her out, for the wallabies forgot that a lioness has four feet, and failed to make imprints accordingly. This fairly "broke" the party up in more ways than one, and whilst about half the hunters were still looking for tracks the others took after a wallaby and were lost sight of for the rest of the afternoon. The country, however, was scoured for a considerable distance by the two parties, but no trace of lioness could be seen. Various fences and boggy swamps were negotiated and the appearance of about ten kangaroos on the scene, proved the most exciting event of the afternoon. On the return journey two of the hunters were making the pace and suddenly coming upon a sheet of water at tempted to make a prompt halt, and in doing so a stirrup strap broke, there was a somersault, a splash and a submerged rider, who "swam out" on hands and knees— a sadder and "wetter" hunter.
The "broken" and disappointed parties returned home at about six o'clock, satisfied that a lion hunt is a very tame affair, and little better than a wild goose chase.
It might be mentioned that the hunters came across a "line" during their search but it proved to be a railway line.
_______________________

Our Boolaria South correspondent writes as follows :—
The lioness scare has entered into the souls of many of the local residents who are all on the alert now that the queen of beasts is said to be in the Morwell district. Some of the people solemnly declare it is a judgement on that misguided town. However, one resident who had read all about it, met a friend on the road and said, "Look here, now, what would you do if you saw a lioness over there ?" "Sign the pledge," was the prompt reply. In answer to a similar query another man said he would blame the Labor Party, while a third answered that he would whistle "Why did I leave my little back room?" All three forgot the power of the human eye over savage beasts, and it should be mentioned that this method of calming even a lion has been tried successfully, but the man who tried it admitted he sat well up in a tree during the test. The difficulty for one now will be to distinguish, in the gloaming, between the lioness and a horse. The only way will be to advance carefully and stroke it gently. If it rends one limb from limbs, that one will then know he caressed the lady.
_______________________

The following appeared in Friday evening's "Herald" :—
A Morwell farmer, whose veracity there is no reason to doubt, reports that while mustering cattle on the Haunted Hills, he like the gentleman in the Apocrypha, looked upon a lion. He is quite positive of the identity of the animal, although, owing to the pardonable nervousness of his horse, he was unable to approach any nearer to it than a hundred yards. The nervousness of the horse apparently communicated itself to what the Spelling Book used to call the King of Beasts, for, upon observing the farmer, it diffidently disappeared into a thick belt of dense scrub. A number of dead sheep, partly eaten, were found in the vicinity, and a party has set out with rifles and dogs to beard the lion it his lair. This is the second wild beast, which, though never properly verified, has spread a scare throughout its nieighborhood. The first was the Tantaloona tiger, a feline Mrs Harris, now
world-famous. The Haunted Hills lion seems to be an animal of similar kidney. It may be a human sheep-stealer in disguise, or it may be a German spy with a secret code concealed in its false mane—but whatever it is, its continued publicity will give Australia a bad name, and distract attention from the referendum. The Morwell Shire Council should at once offer a bonus of £5 a head for lion-scalps, and rid the district of the pest for good.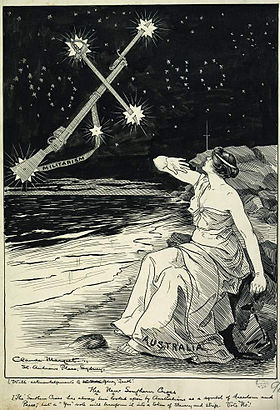 The 1916 Australian plebiscite was held on 28 October 1916. It was the first non-binding Australian plebiscite, and contained one question concerning military service. This plebiscite was held due to the Labor government's desire to conscript young Australian men for overseas service during the ongoing World War I. It was conducted under the Military Service Referendum Act 1916.

It was a plebiscite rather than a referendum because the Australian government already had powers sufficient to introduce overseas conscription. However, due to the controversial nature of the measure and a lack of clear parliamentary support, Prime Minister Billy Hughes took the issue to a public vote to obtain symbolic, rather than legal, sanction for the move. The plebiscite sparked a divisive debate that split the public and the Labor Party in the process, and resulted in a close but clear rejection of the measure.

The Lion Scare.

Morwell Advertiser (Morwell, Vic.)
Date: October 22, 1915
Page Number: 3
Notwithstanding that several parties have been out hunting for the "lioness " reported to be roaming about in the vicinity of the Haunted Hills nothing further has been seen of the animal, and "hun ters" have now "cooled" off somewhat. It has been reported that the lion is a dog, whilst the "Herald" has turned the animal into a tiger, about which they say :

Tiger, tiger, burning bright
In the forests of the night,
What imaginative eye
Framed thy doubtful symmetry?

With what dread your presence fills
Rustics in the Haunted Hills!
What in thunder do you mean
Frightening these folk serene ?

Your behavior's out of reason;
This is not the silly season.
While the war is on, you bet,
Scant attention you will get.

You will find the papers cooler
Than when you at Tantanoola
Started with your little game
In your search for shoddy fame.

With this you'll, I think, agree,
Who the banshee made, made thee;
To the fantod you are kin,
And the jim-jam and the djinn.


Tiger, tiger, burning bright
Up in Morwell out of sight.
To these rustic souls confess.
You're a spook—or something less?
THE HAUNTED HILLS LION.

Traralgon Record (Traralgon, Vic.)
Date: October 29, 1915
Page Number: 2
The assertion that a lion was seen by Mr Brinsmead in the scrub at the Haunted Hills is still believed in by some people. Search parties and a sharp look out by individual big game hunters, however, have failed to reveal the faintest trace of Leo. Meanwhile sheep are being killed in the vicinity, presumably by dogs, but for which the alleged lion is getting the full credit. It is just about time the apparition was laid by the heels, or that something more tangible than imagination was brought to light concerning it.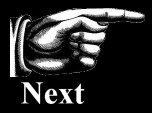 Recapture
Yowieocalypse can find no record of any lions escaping from a traveling circus between Moe and Morwell. However, on July 9, 1910, it was reported that a lion, 2 lionesses, and 2 wolves escaped from Wurth's Circus in Murrurundi, NSW (nearly 1000 km away) but all were subsequently re-captured.
Alleged sightings of exotic predators are commonly blamed on escapes from traveling circuses and menageries within the folklore but such claims are simply not supported by actual evidence. Word-of-mouth typically exaggerates and distorts actual accounts of animal escapes so it is possible that the lions escaping in Murrurundi 6 years earlier had become localized to the Gippsland area giving false credence to the "Morwell Lion".