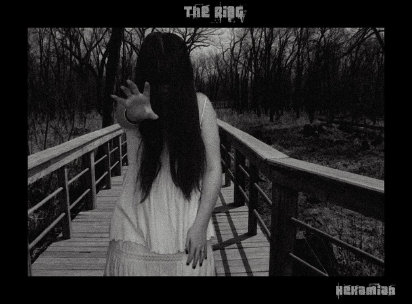 Contact

Home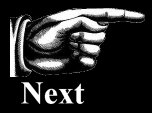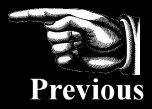 A Strange Freak.

The Maitland Mercury & Hunter River General Advertiser (NSW)
Date: May 1, 1875
Page Number: 5
(From the Bendigo Advertiser, April 22.)

The residents of a certain portion of the city of Sandhurst, more especially the female section, were thrown into a state of great excitement the other evening through the appearance of a wild-looking man, as they thought, who conducted himself in anything but a proper manner towards them. This individual proceeded to every house in the locality, disturbing and terribly frightening the inmates, until his career, was brought to an end by his arriving at a house where the male sex was represented. The carryings-on of the supposed maniac were somewhat disgusting, and the whole family displayed the greatest alarm. Some of the children hid themselves under beds, some ran away to neighbours' houses, whilst the others stood stiff with fear. The father of the family, who is a miner, and on the last night-shift, was asleep in bed at the time, but the screaming of his wife and daughters soon awoke him, and he jumped up and rushed into the room. He confronted the person who had been the cause of the unusual noise, and on catching hold of him by the neck for the purpose of kicking him out of the house, the startling revelation was made, through the whiskers becoming disordered, that the party was a woman, who lived almost next door, and who was one of the family's best neighbours. This woman must have made the art of "making-up" a study, for dressed as a man with flowing whiskers, which were ingeniously formed by the hair of her head being brought forward so as to avoid suspicion, her neighbours, with some of whom she had only an hour previously been talking, failed to recognise her. That woman says she never enjoyed herself so much in her life, and her opinion was that the women wanted frightening occasionally. Her husband differs materially with her on that point, and the strong--rather strong and unmanly--rebuke which he administered will not probably be forgotten by her in a hurry. Since the occurrence, the man, evidently ashamed of his wife's conduct, has not shown outside of his door, except when be has to go to work ; and then he takes an out of the way road, so as to avoid the taunts of his neighbours.
Australian Alps.

The Brisbane Courier (Qld.)
Date: December 11, 1875
Page Number: 3
...

An aneroid barometer made the highest gap we passed over 4500 feet above the sea level. Several mobs of horses were seen to-day, and Croft fired at a gray entire horse, which he wounded, but to have followed him would have delayed us too long. After supper, we decided which would be the best track to take through the high, rugged, snow-capped mountains before us—fears being expressed that the snow would compel us to give up our expedition. We also discussed the probability of meeting a wild man, covered with dark shaggy hair, who, it is said, lives among these mountains...
Read the
full article
. Wild cattle were sighted, wild horses were shot, but no sign of the Wild man. However, the folklore of the Wild man appears to be well established in this region...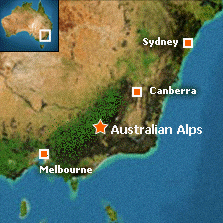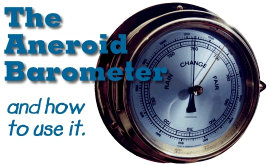 Australian Town and Country Journal (NSW)
Date: November 4, 1876
Page Number: 9
The Milbury Creek correspondent of the Bathurst Free Press says :- A resident of this place returned from the Fish River some forty miles from here, a few days ago, and told me that he had been informed by a respectable settler in that quarter that a party of sawyers, working in the Walla Walla scrub, came upon the dead body of an unearthly looking animal, human or inhuman they could not tell. It stood about 9 feet in height, with head, face and hands, similar to a man's ; one of its feet resembled the hoof of a horse and the other was club-shaped; the body was covered with hair or bristles like a pig. For many years past it had been believed by the settlers of that wild part of the country, that the Walla Walla scrub was inhabited by a monster commonly called "the hairy man of the wood," or what all the blacks stand so much in dread of--the Yahoo. Horses and cattle are said never to have been known to enter or remain in the scrub.
SEEKING FURTHER
INFORMATION
"... one of its feet resembled the hoof of a horse and the other was club-shaped"...

This one sounds very "fishy"...
Australian Town and Country Journal (NSW)
Date: November 18, 1876
Page Number: 11
MILBURN CREEK
November 11.

WHAT WAS IT ?- Who has not heard, from the earliest settlement of the colony, the blacks speaking of some unearthly animal or inhuman creature, that inhabited some part of the wildest, inaccessible, rugged and sequestered haunts of rocky mountains and gorges in the colony namely--the Yahoo-Devil Devil, or the Hairy Man of the Wood--which to this day they stand in fearful awe and terror of. I, for one, sympathise with the superstitions or aboriginal sayings of those wild and unsophisticated denizens of the Australian bush--that their aboriginal tradition of such unearthly mongrels of monsters have and do now exist-- though so rare, and not as yet often seen or believed in by white men. Fourteen days ago, and not more than ten miles from here, towards the head of the Lachlan River, on Coolamba station (Hammond's), in one of the most secluded and melancholy-looking spots imaginable, imperceptibly a terror of awe creeps over every one that has to pass through this far and wide-known gorge or death chasm of the river. While a lad of the name of Porter (a son of Porter, a settler on the Lachlan), was shepherding a flock of his father's sheep, near to the dismal rocky bridge or gorge, as so called, an inhuman, unearthly-looking being was seen by the lad coming direct towards him from the high, rugged, and precipitous rocks. The dogs, on observing such an unknown monster, would not attack, became timid, and crouched around the lad's legs, who became horror-struck with fear; he left the sheep to their fate, and ran, together with his collies, for home. On relating the inhuman sight he had seen, which was not credited by the father and others at home, they, however, at last, mustered courage, and went to the exact place described, but could find or see nothing of the hairy man.

On Saturday last, however, a fishing party of young men and young women went to the Rocky Bridge waterholes for a night's sport. These waterholes are famed, far and near, for quality and quantity of fish. It is customary for those bent for good sport to remain for the night, and, as a matter of course, a large fire is made. On the evening of this memorable day, two hours before sun-down, the young men and some of the women went to set their lines, leaving one of their young friends to boil the billy and prepare supper. While engaged, the young woman was suddenly startled by observing a man, as she naturally imagined at first sight, was one of their own party coming towards the fire, but on walking closer, discovered the appearance to be unsightly and inhuman, bearing in every way the shape of a man with a big red face, hands and legs covered over with long, shaggy hair--from fright became almost spell-bound, screamed and screeched--but unable to run. The men, on hearing such unearthly cries, left their fishing lines and ran with all speed towards their comrade. On reaching the fire, the monster of alarm was only distant some fifty yards. On their appearing it stood for a minute or two and turned away and made for the rocks. Two of the men armed themselves with a tomahawk and cudgel and followed this extraordinary phenomena of nature for a short distance up the rocky and rugged mountain when suddenly it turned round, and stood viewing the men as they were approaching. They also halted, being then about sixty yards from the object of terror, commanding a full view of his whole shape and make, resembling that of a big, slovenly man. The head was covered with dark grissly hair, the face with shaggy darkish hair, the back and belly and down the legs covered with hair of a lighter colour. This devil-devil - or whatever it may be called - doubled round, and hurriedly made back towards the fire and women again. On seeing him coming, a fearful commotion amongst the females, and a kind of supernatural terror among the men took place. In the meantime, before reaching the camp, it sided away towards the inaccessible rocky mount. The names of two of the men who witnessed and took part in the scene are Porter and Dun, well-known settlers on the Abercrombie and Lachlan Rivers. Mr. Laner, another settler from the Lachlan, has informed me the other day that the neighbours all round have organised a party to go in search of the human monster, and hunt him down, dead or alive. It's not many weeks ago that I recorded the remains of a similar animal or creature being found in the Walla Walla Scrub. It is well known to the old settlers for the last 30 odd years, that the blacks will never camp within miles of this death-like chasm of the Lachlan, though they come long distances every year to fish on the adjoining waterholes, but leave before sundown to camp miles away, whether this be the blacks' veritable Yahoo-devil-devil, -or the white man's hairy man of the wood, time, it is hoped, will now shortly tell.
SEEKING FURTHER
INFORMATION
Hairy man:

CENTRAL WEST REGION, NSW
Hairy man:

CENTRAL WEST REGION, NSW
An Australian Hairy Man of the Woods.

The Singleton Argus and Upper Hunter General Advocate (NSW)
Date: March 30, 1878
Page Number: 4
A correspondent in a western district sends the following strange story to the Freeman's Journal : — About thirty years ago a shepherd in W. Suttor's employ averred that he had seen a hairy man in a scrub north of Cunningham's Creek, but the story was treated as childish. However, he persisted till the day he died that it walked upright and was covered with hair, and the dogs that hunted everything else ran back from this frightened, with their tails between their legs. A few years ago young Tim Wring, a shepherd, in Mr. Price's employ, while his pot was boiling for dinner, saw something unusual walking through the scrub about five miles from where the first shepherd reported, but Tim could give no description, as he ran home for his life to be laughed at as a dreamer. Later still, in the last mentioned locality, Pat Wring, a younger brother, heard his kangaroo dogs bark , from 10 a.m., to 4 p.m., down some inaccessible cliffs, he determined to go and help them to kill what he supposed must be an old man wallaroo, as the two dogs could kill any other kind of marsupial. Pat's surprise may easily be imagined when his eyes looked down on a hairy monster standing upright, a body as apparently round as a horse, arms as round as a man's thigh, three claws on each hand, two large claws on each foot. It stood, to the best of his belief, about 4 foot high. The head resembled a pig's but turned upwards, and he threw into the air the only dog that ventured within reach. Pat could not see the milk-white hair under his armpits. When Pat was tired of looking on, he feared the dog would be killed, as it fell on the rocks about sixty yards away each time it was thrown up, he threw about 14lb. weight of a stone, which struck the mark without doing any damage. The animal was at the foot of the rocks on which Pat stood, and in two springs or strides it sprang or strode in an upright position and then commenced to climb monkey-fashion. Pat saw no more, as he thought it was time to run for life; he never looked back. His heart beat so audibly that he fancied it was the quick stamping of the strange thing behind him. The dog died shortly after, but not a hair of the strange creature could be found, though the dog's hair and blood was plentiful on the rocks. We now hear that some splitters on the flat lands north of Cherry Tree Hill have become terrified by hearing unearthly screams or sounds at night. There are three caves in the vicinity of the above ; into one of those the dogs never follow the rock-wallaby.
SEEKING FURTHER
INFORMATION
Hairy man:

CENTRAL WEST REGION, NSW
An Extraordinary Animal

The Maitland Mercury & Hunter River General Advertiser (NSW)
Date: October 11, 1877
Page Number: 7
The Goulburn correspondent of the Evening News writes to that journal, on Oct 4, as follows :-

Mr. Prosser, manager at Messrs Amos and Co.'s sawmills at Amos's Siding, near Sutton Forest, has just informed me that a most peculiar animal has been seen by two men, Patrick Jones and Patrick Doyle, residents of Sutton Forest, in the bush between Cable's Siding and Jordan's Crossing. Mr. Prosser himself has seen the footprints; they are three feet apart, and the impression made by the feet is similar to that of an elephant. The animal is described as being seven feet high, with a face like a man, and long shaggy hair, and makes a tremendous noise. Fourteen of the men from the mill, fully armed, intend starting on Saturday next to endeavour to capture this "wild man of the woods," and most probably your correspondent will accompany them. Mr. Prosser assures me that there is no exaggeration about this affair, and every one at the mill believes in the existence of this strange creature.
SEEKING FURTHER
INFORMATION
Hairy man:

CENTRAL WEST REGION, NSW
Elephant footprint.
The South Australian Advertiser (Adelaide, SA)
Date: January 8, 1878
Page Number: 3
MAITLAND, December 29.

P.T. Elsholz informs me that after diligent search the police have come to the conclusion that the reports of a wild man having been seen in the scrub at Kalkabury and of a man who was supposed to have had a sunstroke and afterwards acted strangely are nothing but a hoax. Such reports are really unpardonable, as they not only cause great annoyance and incon- venience to the police, but also much loss of time to settlers and others, and at this time of year time is most valuable. I may add that it was Lance-Corporal Smith that went in search in the first instance, and not P.T. Elsholz.
The South Australian Advertiser (Adelaide, SA)
Date: January 18, 1878
Page Number: 6
There are some queer changes in the Territory. I was in conversation the other day with a man who some time ago was accepted as a professional gentleman, but retired under circumstances of necessity. I naturally enquired what line he was in now. "Oh," he said. "I'm a contractor, and am employing a number of bands.'' "Are they white men," I asked, "or Chinamen." "No, my boy," he said, "they are niggers. I have taken a contract to cut wood for an engine, and as I find it rather hard work I engage blackfellows." I give him credit for not taking off his coat, but who will say that the wild man of the forest is useless after this ?
A Wild Man.

The Maitland Mercury & Hunter River General Advertiser (NSW)
Date: September 21, 1878
Page Number: 4
A queer little story comes from the Southern districts concerning a man who seems to have taken a fancy to the life of a semi savage, or, as the French have it, "aller planter ses choux." The Times of Gundagai states that this mysterious being was at one time seen at Adelong crossing, at another at Nangus, and very alarming tales were related regarding his murderous and sanguinuary propensities. He was described by some as a man of colossal stature and wild appearance, wandering about armed with a tomahawk seeking whom he might devour. The mystery was solved on Friday last, when constables Gorman and Flannery gallantly sallied forth armed to the teeth, and returned in triumph, not with a yahoo, but a half-witted creature, apparently perfectly harmless, and as weak as a cat. It seems the unfortunate man, whose hair hung down over his shoulders, had been living the life of a hermit for some weeks, and during that time he had eaten nothing but nettles and wild honey which he boiled together. He said he preferred these to any other food, and had long since given up eating "beef and bread and these sort of things." A great number of bags of various sizes placed one inside the other were found on him, and when the constables had tnken them out after the fashion of the Fakir of Oolu they found a small piece of tobacco. The "wild man" stated that he did not smoke or chew, but kept it so that he could "feel that he had it like." He gave his name as James Magrath, and was brought before the Court for protection next morning, and was remanded for seven days. He appeared to think it hard lines that he should be imprisoned because he preferred honey and nettles to beef and bread, and was removed meditating on what may happen to a man in Australia.
Hairy man:

CENTRAL WEST REGION, NSW
Reports of the Wild/Hairy Man part 8
Yowie / Bigfoot
This series of articles from roughly the area (the central west of NSW) in the mid-late 1870's will be examined later in further detail.
Yowieocalypse does not endorse racism yet it does no good to pretend it doesn't exist.
The Argus (Melbourne, Vic.)
Date: October 15, 1878
Page Number: 7
Information has been conveyed to the local police that a wild man, or a maniac has made his appearance in the neighbourhood of the Durham and one or two constables have been sent down to try and fall in with him. He is supposed to be identical with the "wild man" at Morrison's, who seemed to have a peculiar and disgusting method in his madness.
Kámilarói and Other Australian Languages
By Rev. William Ridley
Publisher: Thomas Richards (Sydney, NSW)
Date: 1875
Page Number: 138
...
Among the Wailwun tribes "Kinirkinir" are spirits of the departed, wandering over the face of the earth. "Yo-wi" is a spirit that roams over the earth at night. "Wawi" is a snake or a monster, as large as a gum-tree (30 to 40 feet high), with a small head and a neck like a snake. It lives in a waterhole 30 miles from the Barwan ; and used to eat blackfellows. They could never slay it.
...


12.02.2016

[Credit: G.D.]