Contact

Home
Centre for Fortean Zoology to Investigate Yowie Attack?
By Ed Skoda December 13, 2011
Tuesday, 29 November 2011
Dean Harrison talks about his terrifying yowie encounter
http://www.youtube.com/v/rJvTkteJUOA
When I first saw this I thought that the Centre for Fortean Zoology (CFZ) was finally going to investigate Dean Harrison's incredible claim to have been attacked and "thrown threw (sic) the air 12ft" by a 7ft Yowie. It would be interesting to see how an independent investigation is carried out and whether they could possibly reach a different conclusion than mine – namely, that the incident was a hoax fabricated by Harrison himself.
Yowie Tales Tall or True?
by Ed Skoda May 6, 2012
2012 is proving to be another slow year once again for the Yowie with no sightings independently reported in the Australian media yet there is BIG news from the backchannels. While it was thought that no photographs of the Yowie were in existence it turns out that there are two (and possibly more) dating back to 1998 in the latest book by Gympie-based "researcher" Brett Green. One can be seen on the cover (right).
Is this tangible evidence for one of the greatest zoological discoveries of all time? Why isn't the world media beating a path to Brett Green's door?
Wow-wee while looking for the Yowie
By Darren Cartwright, National Entertainment Writer
AAP
Updated May 24, 2012, 3:13 pm
A group of US researchers from Animal Planet say they have discovered something that will "blow your mind" while looking for the legendary Yowie in Australia.
Renowned Bigfoot hunters Matt Moneymaker and James 'Bobo' Fay have joined forces with Cliff Barackman and field biologist Ranae Holland to track down the Yowie in New South Wales and Queensland.
The expedition is part of the third season of Finding Bigfoot, which airs on Animal Planet.
Updated: Animal Planet TV crew capture audio they believe proves existence of yowies
Updated: Rex is looking for a local Yowie
Updated: Yowies living near Lismore
Panthers, yowie men and a headless roo, the real X-files of New South Wales
By Patrick Lion
The Daily Telegraph
June 04, 2012 12:01PM
•Government archives opened under Freedom of Information
•Yowie sighting reported in western suburbs of Sydney
In an email to National Parks and Wildlife Service rangers, the witness said he had filmed the creature in March last year and taken photos of footprints. He even drew the yowie man's head, pecs, arms and feet on the picture to make it clearer.
"I have had a seven-year history with this creature," the witness wrote.
Yowie News & Stuff
Hear Ye!
Hear Ye!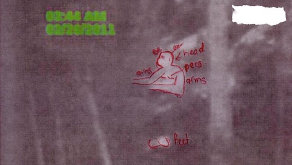 Reports of the Wild / Hairy Man
When did the stories begin?
What are the stories behind the story of the Hairy Man?
Did a Monster really exist or are there other more rational explanations?
The Yahoo 1842
Half-Man, Half-Baboon 1849
New Zealand Gorilla 1870
Australian Gorilla 1871
Updated: ES (NW) 13.10.2012
'All three world level universities have finished DNA analysis of the hair and said that the hair belongs to a creature which is closer by its biological parameters to Homo sapiens than a monkey. The Yeti's DNA is evidently less than one per cent different to that of a human.'
ES (NW) 16.11.2012
Update: Source of Brett Green's Yowie Hoax Revealed!
NW (May 6th, 2012 at 7:31 pm): "if the images are shown to be fake that it represents the tip of the iceberg of the subculture of Yowie fakery in Australia"
ES (NW) 11.12.2012
Mike Williams (CFZAustralia): "The model, BASED on the book does not match the bookcover 100%. But that doesn't matter in wacky world of dumb pseudo "sceptics"…
"Keep digging that hole. Hilarious… :) "
ES (NW) 18.12.2012
"...stock losses where the calves are being "carried" and dumped after being torn in half."
ES (NW) 05.06.2013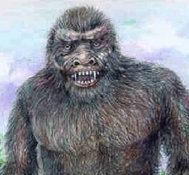 The Clear Mountain Yowie Revealed !

ES (NW) 14.06.2013
"I am the
Clear Mountain Yowie!"
ES (NW) 21.06.2013
"All I can remember was seeing this large black object with a solid build, lanky legs and long lanky arms."

"These are classic traits... I have spoken to over 100 people who have seen a yowie and I feel they have had genuine experiences."
Other Yowie & Related News:
2013
Oct 07 -
Rex Gilroy: Yowie Hunter
- What happens when you spend fifty years building a collection that the rest of world won't acknowledge?
May 03 -
Bigfoots, Yetis & Yowies oh my
- Dr Krissy Wilson takes a look at photos, finds and forensics dealing with things that go bump in the...err...bush.
Updated: ES (NW) 23.08.2013
"Face photo was used on page 2 and under the photo was the text.
'Cover Image Illustration © B J Green.'"
Yowieocalypse withdraws from this story as of now.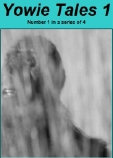 Mike Williams:
He started his line of communication with Dean with words to the effect of "admit your a liar to me or I wll do an article telling the world you are a liar" Thats honest research is it tiger.?"
Storytelling & the Yowie
23-09-2013
"Honest research" according to Harrison and Williams...