Contact

Home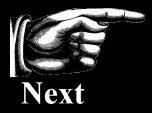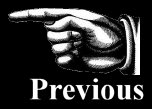 The Marble Man.
ANALYSIS OF CHIPPINGS.
A SECTION TO BE TAKEN.
Singleton Argus (NSW)
Date: July 3, 1889
Page Number: 2
Once more the "marble man" of Cow Flat comes into prominence. Since the discovery of it at Cow Flat or its creation in that locality there has been animated controversy.

The Government Geologist and others declared it a clumsy carving, and a sub-inspector of police reported the whole thing to be a fraud, and forwarded the statements of several witnesses to show it was made in Crocker's pub at Cow Flat. Dr M'Carthy, of Sydney, has all along maintained it to be a genuine petrified man, and has been backed up by other doctors. A fierce debate has been waged among scientists, but Dr M'Carthy seems, after all, to be in the right. In a letter published in Monday's Sydney papers he says :—

I am glad to be able to state that I have at last got from the owners of the petrified human remains (as the specimen must now be correctly called) a written guarantee, with permission for publishing, their statement that they will allow a full section, adding that they specially wish me to ba present, and will duly communicate with me when ready for it. I have this day forwarded to the owners an important and conclusive analysis, as appended, of portion of the petrified bony tissue, which analysis has been made by Mr Mayne at his analytical laboratory in Oxford-street, and I am armed with another most important test. It is this: —A few days ago I cut into half the circumference of the protruding right arm bone, including portion of the adjacent structures —that is to say, I chiselled, gouged, rough filed to a plain surface, fine-filed, sand papered, pummiced and roughly polished, thus getting about a quarter-inch under the surface. Here I found semi-circular lines of demarcation—one indicating the margin of the bone, another limiting its investing membrane, and another showing the line of the soft tissues, all these segmentery lines meeting, and corresponding exactly with the outward markings on the uncut portion, and having their analogue in the outward markings seen on the left arm stump. I did not polish sufficiently, nevertheless these markings were clearly seen, even by rubbing vaseline or any unguest over the part. This test alone, irrespective of the analysis alluded to, I regard as perfectly conclusive. The owners, however, at my special desire, have wisely consented to a full section in, public, which I shall have the pleasure of superintending ; and I shall then have the opportunity of verifying the conclusiveness of the abovementioned chemical test by analysing the petrified soft tissues and bony structure in other parts of the specimen. For my part I have fought this battle very strenuously and honestly, and having in my single-handed effort been subjected here to much public discomfiture, I am the better pleased thus to be allowed to take elsewhere my full measure of credit for having, in the cause of science, forced the truth in the face of overwhelming odds.

—l am, e&c.

CHAS. W. M'CARTHY, M.D., F.R.O.S.I. June 29th.

"Analytical Certificate.—Analytical Laboratory, 203, Oxford-street, Sydney. To C. W. M'Carthy, Esq., M.D., Elizabeth-street, —I, the undersigned, analytical chemist, do hereby certify that I received, on the 29th day of June, 1889, from C. W. M'Carthy, Esq., M.D., a sample of chipping and powders for analysis, and have analysed the same, and declare the result of my analysis to be as follows: —No. 1 (chipping): Carbonate of lime. No. 2 (powder): Carbonate of lime and phosphate of lime. Phosphate of lime is the form in which phosphorous is found in bone ash or bone earth. As witness my hand this 29th day of June. 1889. (Signed) James Mayne, F. O. S., F.R.M.S., M.P. S. Witness, H.P."

"I certify that the 'powder,' analysed by, Mr Mayne on 29th June, 1889, and found by him to contain carbonate and phosphate of lime, the latter in the form of 'bone ash or bone earth,' was portion of the substance gouged and filed by me from the stump of the right armbone of the petrified human remains lately exhibited in Sydney. I further certify that the 'chopping,' analysed by him on the same day, and found to be composed of carbonate of lime only, was a portion chiselled off the site of the soft fleshy tissue of the right shoulder of the petrified figure. "(Signed) CHARLES W. M'CARTHY, M.D., F.R.C.S.I., 223, Elizabeth-street, Hyde Park, Sydney, June 30th, 1889."
The Marble Man — How he was made.
Warwick Examiner and Times (St. Lucia, Qld.)
Date: July 6, 1889
Page Number: 5
Sub-inspector Ford, of Orange, has written the history of the "petrified man," and the skill of the constable in
following a clue has done more to clear up the marble mystery's origin than the doctors, with all their knowledge, could accomplish. The historian of this alleged fossill, in a sort of preface to his history, says:—

"I am thoroughly convinced that the marble ??? was made at Croaker's old public house, at Cow Flat, by C. F.



??? of the history, Mr. J. Bell, of Cow Flat, tells the story, in language as far off from English as the figure is from flesh, of the days when the now notorious "petrified man,'' was but unformed marble. These are his words :

"I hereby Certify that i converyed from my marble Quarry A large piece of marble about one ton to croakers old publick house at cow flat for Mr. J. F. Sala wich i afterwards saw made into a man. I know he used assid i have three of the empty bottles in my possesion. i ham in a position to prove that it was made by the hands of J. F. Salla. i have a large marble bason made by him off the piece of marble he was About ten week making it and his boy watching all the time So has people would not see what he was doing. JOSEPH BELL."

Then Alfred J. Hammond, of Cow Flat, writes: "I here certifie that I made the box for the marble man which was made at Cow Flat by Mr. Sala. I made the box at his request from boards at the works at Lime Stone one of the boards his branded CS with paint l have this dayshown Sub in Spector Ford the place where the Marble man was buried by Mr Sala at Cow Flat after he had made it which he took away in a wagonnet with a grey horse about five or Six sundays ago."

Mr. William Guilfoyle relates how sulphuric and nitric acid were consigned to him from Sydney for the enterprising Sala, who told him he was making pillars or columns for a gentleman in Sydney. Constable Rossiter says on May 20, while in Orange, he visited a house in Summer-street, which was occupied by a man exhibiting a marble figure which he represented to be "an ancient sculpture or petrified human body.'' Before entering the building the constable was accosted by a man who was standing near the door and who stated his name was "Bridon." He also informed the constable that the figure that was being exhibited inside was carved by the man who was exhibiting it at his quarry or near Calaula, and added that it was a fraud and an imposition on the public. He also stated that his boy was engaged by the sculptor for three months, his duty being to watch the place and give an alarm in the event of any person approaching, so that he would have time to cover it up in order to prevent its being seen. Bridon also stated that he had visited the place times out of number during the time the man was working at the figure, and noticed that he used a quantity of acid and other chemicals. He assured the con- stable that he was speaking the truth, and when leaving stated that he was going to each of the local newspapers to have a paragraph inserted, so that all the public should know that it was a "fraud".

Sub-inspector Ford's concluding report runs thus:

"Since writing my report of yesterday concerning the marble man, I assertained that G. F. Sala hired the waggonette and grey horse from James Small, of Orange, on or about May 9 last; and, when he returned to Orange on Monday, the 13th, he had a long box in the same. On the following day he took the same to Dr. Souter's residence in Anson-street, Orange, and the doctor then found it contained the marble man, and he retained the same for nearly a week for examination. Sala then took it away and exhibited it in Summer-street for two or three days, and then took it to Sydney. I am now more fully convinced than ever that the marble or petrified man never was At Calaula."

After this exposure the marble man will probably retire into private life, or, at any rate, he should endeavour to
make some amends for the trouble and anxiety his advent has caused in scientific circles of this country. A fitting
expiration of this fraud would be for ??? to accord his "support" to some local charity—the Sydney Hospital is short of marble pillars.
This section of the article is missing from the Trove archives. Anyone able to fix it? See
here
.
Queensland Figaro and Punch (Brisbane, QLD)
Date: July 6, 1889
Page Number: 15 S
"Don't you think" said the lunatic, "it 'ud be a good idea to run that petrified man from N.S.W. for a seat in the Legislature of Queensland?"

"No," said the practical one, "I don't; there are too many darned old fossils there already."
ECHOES FROM THE SMOKING ROOM
South Australian Register (Adelaide, SA)
Date: July 9, 1889
Page Number: 5
...

What people went chiefly to the Council Chamber to hear was doubtless the speech of Dr. Campbell, who, owing to the misapprehension of his exact position in the Cabinet, before he sent in his resignation, might temporarily be called the '"Political What Is It," or (taking a suggestion from the New South Wales scientists' disputes about the marble figure on exhibition in Sydney) some mischievous wag might propose as an alias— "The Political Petrified Man." The scientific folks are resolving their doubts in Sydney by sawing off pieces of the man and discussing them in sections. I hope that no enemy ever thought of such an ordeal for the new Minister of Don't-Know-What.

...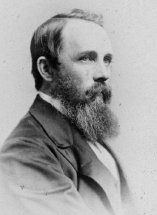 Dr. Allan Campbell (1836-1898)

Cultural Heritage: Scottish
Religious Influence: ?

General practitioner, Member of Upper House.

In 1889 Campbell was made minister without portfolio to strengthen (Sir) J. A. Cockburn's cabinet, but arguments over its constitutional propriety caused Campbell to resign the appointment after two weeks.

A Geological Story of no Particular Period
Illustrated Sydney News (NSW )
Date: July 9, 1889
Page Number: 5
'AND there really are credulous fools who
fancy this stone could once breathe and
feel!'

WHAT TO MAKE OF THE CHEMICAL ANALYSIS?

Carbonate of lime, now known as calcium carbonate, is a compound CaCO3 found in nature as calcite and aragonite and in plant ashes, bones, and shells and used especially in making lime and portland cement and as a gastric antacid.

Calcite, Aragonite and Vaterite are pure calcium carbonate minerals. Other industrially important source minerals which are predominantly calcium carbonate include Limestone, Chalk, Marble and Travertine.
______________

Phosphate of lime, now knon as Calcium pyrophosphate (Ca2O7P2), is a chemical compound that can be formed by the reaction of pyrophosphoric acid and a calcium base or by strongly heating calcium phosphate or calcium ammonium phosphate.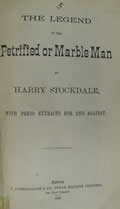 The Marble Man part 8