Contact

Home
H. J. McCooey
Yowie / Bigfoot
Australian Town and Country Journal (NSW)
Date: August 18, 1877
Page Number: 9

August 17.
...
Henry James M'Cooey was indicted for obtaining goods under false pretences. Mr. Dillon, instructed by Mr. Simpson, defended the prisoner, who was ultimately acquitted.
...
ARMIDALE.
DISTRICT COURT.

Australian Town and Country Journal (NSW)
Date: August 24, 1878
Page Number: 14

Sir,—I wish to inform "Mammal" and "Victorian," through the medium of your widely-circulated journal, that a kangaroo measuring 8ft 5in, or even 9ft from tip to tip, cannot be regarded by one who has had much experience in kangaroo-hunting as a very large one, but, on the contrary, can be regarded only as a decent "flyer."
I have frequently killed kangaroos which have measured over 10ft from tip to tip.
In June, 1875, Mr. Licensed-surveyor James Evans killed a very large kangaroo near Cootamundry. I was present at its death, and afterwards saw it measured and weighed. Its measurement from tip to tip was 11ft 7in, and its weight 207lb, the tale alone weighing 22 lb.
I gave a report of the above facts at the time to the GOULBURN HERALD, which was published, and which was afterwards copied from that paper by nearly all the newspapers in New South Wales, including the TOWN AND COUNTRY JOURNAL.—Yours sincerely,

H. J. M'COOEY.
Armidale, October 21, 1878.
To the Editor.

Australian Town and Country Journal (NSW)
Date: November 2, 1878
Page Number: 17

The Goulburn Herald and Chronicle (NSW)
Date: June 2, 1875
Page Number: 2


The
red kangaroo
(
Macropus rufus
) is the largest surviving
marsupial
anywhere in the world. Fewer in numbers, the Red Kangaroo occupies the arid and semi-arid centre of the country. A large male can be 2 metres (6 ft 7 in) tall and weigh 90 kg (200 lb).
HOW TO MAKE SHOT.
Australian Town and Country Journal (NSW)
Date: June 26, 1880
Page Number: 35

To the Editor.
SIR,—In your issue of the 29th ultimo a correspondant, signing himself "Wallaby," wishes to be informed how to make shot on a small scale.
I beg to suggest for his information the following simple method of making what is termed a "shot mould," and, also to explain the mannor in which it is used:—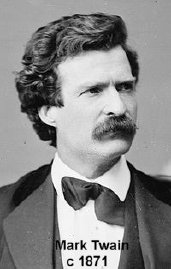 THE NATURALIST.
AUSTRALIAN APES.

Australian Town and Country Journal (NSW)
Date: December 9, 1882
Page Number: 23
REPORTS occasionally reach us through the medium of the press of strange animals of the monkey tribe being seen in different parts of the colony, but such reports seem to attract little or no attention, and in many instances the truth of them is gravely doubted, if not entirely disbelieved.
The general belief amongst Australian naturalists seems to be that the nearest approach we have in this colony to the monkey is the native bear. Now I am in a position to state, and if necessary to prove, that a more egregious and unpardonable error does not exist. The mere fact of no apes being found in the Sydney Museum does not justify us in rushing to the conclusion that there are none in the colony, for it is extremely improbable that any ape will be foolhardy enough to present itself at the museum to undergo the somewhat delicate operation of stuffing ; and beyond the fact that there are, none to be found in the Sydney Museum there is not one scintilla of evidence to prove that they are not to be found in the colony, while there is abundance of evidence to show that they are. A few days ago I saw one of these strange animals in an unfrequented locality on the coast between Bateman's Bay and Ulladulla. My attention was attracted to it by the cries of a number of small birds which were pursuing and darting at it. When I first beheld the animal it was standing on its hind legs, partly upright, looking up at the birds above it in the bushes, blinking its eyes and distorting its visage and making a low chattering kind of noise. Being above the animal on a slight elevation and distant from it less than a chain, I had ample opportunity of noting its size and general appearance.
I should think that if it were standing perfectly upright it would be nearly 5ft high. It was tailless and covered with very long black hair, which was of a dirty red or snuff-colour about the throat and breast. Its eyes, which were small and restless, were partly hidden by matted hair that covered its head. The length of the fore legs or arms seemed to be strikingly out of proportion with the rest of its body, but in all other respects its build seemed to be fairly proportional. It would probably weigh about 8st. On the whole it was a most uncouth and repulsive looking creature, evidently possessed of prodigious strength, and one which I should not care to come to close quarters with. Having sufficiently satisfied my curiosity, I threw a stone at the animal, whereupon it immediately rushed off, followed by the birds, and disappeared in a ravine which was close at hand.
I do not claim to be the first who has seen this animal, for I can put my finger on half a dozen men at Bateman's Bay who have seen the same, or at any rate an animal of a similar description; but I think I am the first to come forward in the columns of a newspaper and give publicity to the fact of having seen it.
I may mention that a search party was organised at Bateman's Bay some months ago to surround the locality the supposed ape frequents and shoot or capture it, but the idea was abandoned in consequence of the likelihood of gun accidents; and I may further state that the skeleton of an ape, 4ft in length, may be seen at any time in a cave 14 miles from Bateman's Bay, in the direction of Ulladulla.

Yours truly

H. J. M'COOEY.

A chain is a unit of length. It measures 66 feet, or 22 yards, or 100 links, or 4 rods (20.1168 m).

THE NATURALIST.
AUSTRALIAN APES.

Australian Town and Country Journal (NSW)
Date: October 20, 1883
Page Number: 27
A TELEGRAM from your Blayney correspondent appeared in the "Evening News" of the 2nd instant, and also in the "Town and Country Journal" of the 6th instant announcing the fact that "a strange animal like an ape has again been frightening the residents on the road from Orange to Bathurst, at a place called The Rocks. Several ineffectual attempts have been made to secure it." Now, it is probable that you and many of your country constituents may remember that in your issue of December 9, 1882, I gave a somowhat lengthy description of a large ape, (or yahoo, as the animal is called by bushmen) I had seen a few days previously in a rugged, mountainous locality on the coast between Ulladulla and Bateman's Bay. My article called forth no comments that I am aware of from your country readers, which may be accounted for by the fact that the presence of indigenous apes in this colony is so notorious that the announcement of one being seen is not looked upon by bush residents as at all extraordinary. But strange to say, Mr. Ramsay, curator of the Australian Museum, disbelieves in their presence. Not because it is not possible for apes to be in the country up to date without being captured, but because of the deficiency of food plants for them to exist upon. Now with all due respect for Mr. Ramsay's opinion, with due respect for him as an eminent scientist and an enthusiastic seeker of truth as a naturalist, I submit and think I shall be able in brief to prove to the satisfaction of every one who is not blindly sceptical that the position taken by the Curator of the Museum is absolutely untenable ; that there are indigenous apes in this colony; that they have been frequently seen in Budawong mountains, in Jingera mountains, and in the Abercrombie mountains, at Bateman's Bay, at Mount Macdonald, and on the Guy Fawkes-road between Armidale and Grafton; that apes were known to the aborigines of this colony, and were dreaded by them, long before a museum was founded in Australia, or a white man crossed the Murray; and that one was actually captured and killed near Braidwood within the memory of persons still living.
The curator of the Museum, last December, offered me a bonus of £100 if I brought him either alive or dead an indigenous ape, and I think it is highly probable that before many months elapse I shall be in a position to claim his bonus.
In conclusion, allow me to state that on this occasion I sincerely hope this subject will be fully and properly ventilated in the columns of your journal, and that any and all of your readers who can throw any further light on the subject, will have the kindness to do so.

Yours, faithfully,

H. J. M'COOEY.
Survey Camp, Mandurama, October 15, 1883.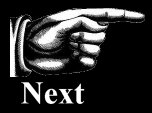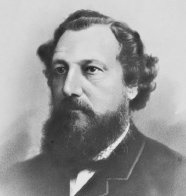 Edward Pierson Ramsay
(3 December 1842 – 16 December 1916)

Religious Influence: Presbyterian

Occupation: museum curator, ornithologist



McCooey drops a bombshell:

Australian Town and Country Journal (NSW)
Date: October 6, 1883
Page Number: 10

A similar article appears in the Evening News (Sydney, NSW) on October 2, 1883 in the "Blayney Items" section.
Did McCooey contribute these?
Since McCooey's bombshell, no other contributors came forward claiming similar sightings of an "Australian ape".
However, the modern understanding of the connection between humans and apes was still evolving and making headlines:
Australian Ape Hotspots?
1880s
THE NATURALIST.
AUSTRALIAN APES.

Australian Town and Country Journal (NSW)
Date: November 3, 1883
Page Number: 23
IN this article I propose to show that the position taken by the curator of the Museum in regard to the presence of indigenous apes in this colony is wholly untenable. His argument is this. That as there are no fruits or food plants in Australia there can be no indigenous apes. Now I readily admit that this argument would be of some weight if no ape had ever been seen in the colony, or if it were satisfactorily proved that without fruits or food plants it was impossible for the Australian ape to exist, but when it is notorious that apes have been seen in all parts of the colony at different times and by different persons, and when it is not shown that fruits or food plants are absolutely necessary for their existence, the curator's argument becomes illogical, and must of necessity fall to the ground. Mr. Ramsay seems to think that the Australian ape should live upon the same kind of food as the Asiatic or African ape. I reply that it is not at all necessary that it should. When every, or nearly every animal, bird, and insect known in Australia differs so widely and extraordinarily from animals, birds, and insects indigenous to other parts of the globe, would it be at all extraordinary to find the Australian ape differing from the Asiatic or the African ape ? Most certainly not. On the contrary, it is more than probable that the Australian ape differs as widely from the African as the kangaroo does from the buffalo, the dingo from the lion, or the laughing jackass from the nightingale. Therefore, I submit that it is quite probable the Australian ape exists and lives upon food different to that which apes of other countries exist upon—it may be the leaves of certain trees and on grass and herbs like the native bear and the opossum. For my own part I am strongly inclined to believe that the Australian ape is carnivorous, and that it subsists on birds' eggs, mice, &c. This belief is strengthened by the fact—a fact known to everyone who has seen these strange, uncouth animals—that all birds regard them with deadly enmity, and attack them with implacable fury. In fact it was the deafening outcry of a flock of birds that drew my attention to the ape I saw near Bateman's Bay, and I observed at the time that there were numbers of nests in the vines and bushes immediately above where the ape stood. In closing this article I wish to assert emphatically that there is not a scintilla of proof before us to show that fruit is necessary to the existence of the Australian ape ; that there is not one scintilla of evidence to show that it does not live on leaves and herbs, or that it is not carniverous, and that the proofs I shall shortly bring forward will conclusively demonstrate that the Australian ape is something more than a myth.—Faithfully yours,

H. J. M'COOEY.
Survey Camp, Mandurama,
October 22, 1883.

McCooey: "the proofs I shall shortly bring forward will conclusively demonstrate that the Australian ape is something more than a myth."
What proofs of the "Australian ape" did McCooey, now seemingly a regular contributor to "The Naturalist" section of theAustralian Town and Country Journal, present?
Find out in part 2 of HJ McCooey at Yowieocalypse...
Note: this article is not yet available


amateur in 1847 when in gave its validation to a bunyip's skull! Thirty-five years later, the Museum was less inclined to encourage such eccentricities.
H.J. McCooey contributed three reports to the Australian town and Country Journal between 1882 and 1883. How seriously should we take his claims that seem to be animated as much by a desire to discredit the Museum as to plead the existence of the indigenous ape? McCooey, whose name is unrecorded in any official capacity as a collector, besieged the Museum with inquiries as well as specimens. He claimed that in December 1882 the Museum had made him an offer of £100 if he would deliver, alive or dead, an indigenous ape. The official records show, however, that it was McCooey, in a letter of October 1883, who made an offer to the museum—for £40:
If you place in the hands of a well known and highly respected firm in Sydney, the name of which I am prepared to furnish you with, a sum of money sufficient to compensate me for the loss of time and necessary equipment I shall forthwith endeavour to capture you an indigenous ape. If I succeed in catching one—and I must say I am very sanguine of success—I shall hand it over to you to dispose of as you think fit. The sum of forty pounds is the least for which I could provide an outfit, employ a black tracker and lose my time.
Perhaps in anticipation of a refusal McCooey boldly stated: 'In conclusion I wish to say that if you decline my proposal and I happen to capture an indigenous ape without your assistance it will never enter the doors of the Australian Museum.'
McCooey's letter's in the Journal are literate and informed, and it is perhaps too tempting simply to dismiss him as an eccentric with a grudge against the museum—even though his first report opened with a facile jibe at that institution:
The mere fact of no apes being found in the Sydney Museum does not justify us in rushing to the conclusion that there are none in the colony, for it is extremely improbable that any ape will be foolhardy enough to present itself at the museum to undergo the somewhat delicate operation of stuffing.
...
Mccooey's claims faded, and although in the following year he vowed, in print, to bring forth proof 'that the Australian ape is something more than a myth', he failed to do so. The brief publicity McCooey achieved only contributes to another unresolved mystery.
Perhaps the most significant insight to emerge from an examination of McCooey's relationship with the Australian Museum is an awareness of the obvious gap that had opened by this time in the colonies between the amateur and the scientific community. McCooey might have taken heed of the scientifically derided exhibition of the 'bunyip' skull at the Museum only a generation earlier, when the credulous Sydney public, keen to send a supposed bunyip skull to London for international validation, were obstructed by the educated scientific elite. While the 'skull' was exhibited to eager crowds in Sydney for two days in July 1847, local scientific pride would not allow such a confirmation of colonial ignorance to travel beyond Australia's shores!
McCooey's use of the term 'indigenous ape' raises some interesting questions as to its inspiration, for scarcely a decade earlier gorillas had first been subject to intense public interest and publicity in the Australian press.
Robert Holden's (2001) Bunyips: Australia's folklore of fear pages 71-75
The Australian Town and Country Journal was the bearer of equally bizarre reports six years later. This time, not the least intriguing aspect of these items was the passion generated on two diametrically opposed fronts. On the one hand there was the amateur zoologist, a bushman; on
the other there was the authority and the scepticism of the scientific community represented by the Australian Museum. Perhaps the Museum had not forgotten the embarrassment if its brief flirtation with an eager
In November 1876 the curator of the Australian Museum in Sydney, Edward Pierson Ramsay, received a letter from an aspiring naturalist by the name of Henry J. McCooey, who would have been about 24 years old. Would the curator be good enough to let him know by return of post, McCooey asked, whether the death adder had a sting in its tail?
McCooey to Ramsay, 25 Nov. 1876, E. P. Ramsay papers, Letters received on scientific subjects, 1865-1898, MSS 2169, Mitchell Library, Sydney.
Joyner, Graham (2009) Monster, Myth or Lost Marsupial? Haynes UK & Thomas: Canberra pp. 45.
03-01-2013