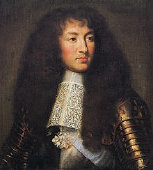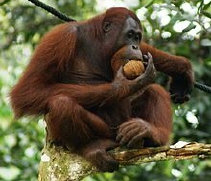 Contact

Home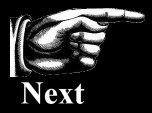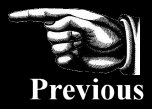 Reports of the Wild/Hairy Man part 10
Yowie / Bigfoot
MOUNT MACDONALD GOLD FIELD, NSW.
The Argus (Melbourne, Vic.)
Date: October 5, 1881
Page Number: 10
...
On the eastern side of this goldfield lies a large tract of mountainous country formed of granite. In this little known country a wild man is known to have existed, if not to still exist. He has been seen frequently, and is said to be covered with hair. Although pursued on many occasions he has always succeeded in escaping.
...
Clarence and Richmond Examiner and New England Advertiser
(Grafton, NSW)
Date: October 21, 1880
Page Number: 3
WHAT WAS IT? - A correspondent writes as follows to the editor of the Echo :--

"Last Saturday an animal was seen from the Beach, by the aid of a telescope, in a sitting posture on Treachery Headland, by five persons at Seal Rocks. Attention was first drawn to the subject by the hearing of a crying noise similar to that of a child. It is said by one to be hairy. This is now the third creature seen in those parts resembling the hairy man. One was seen at Boolambayte ; another at the Upper Myall off Port Stephens.
SEEKING FURTHER
INFORMATION
Hairy man:


NORTHERN NSW
THE OURANG OUTANG.
Morning Bulletin (Rockhampton, Qld.)
Date: October 25, 1880
Page Number: 3
(Land and Water.)
The ourangs that have hitherto arrived in this country have generally been quite infants ; the reason probably is that the old ones are extremely difficult to catch, and the young ones I should think are not very easily trapped. This new arrival comes from Malacca, a country about which very little is known, except that it is nearly all covered with very thick forest, and what is not forest is jungle or swamp; it is nearly under the equator, and, therefore, well suited for the habitat of those big apes, especially as fruits, such as pineapples, shaddocks, oranges, &c, are abundant. It is in these forests, where human beings cannot and dare not enter, that the ourang is lord and master, and of their habits and the largest size which they attain nobody, not even, I expect, the native hunters, can tell us anything whatever. Jamroch's "wild man" lives at present in a rough box with wooden bars in front. The box is just three feel high. This is much too small, for him. As he cannot be unpacked until a proper home is provided we can at present only guess at his height. When standing at "tention," I think he would be probably five feet two or three inches in height, aid broad in proportion.

When the sloth was first brought to England from South America, the foolish people of that day, put the poor animal on the floor of the room, and then pointed to its inability to got about, as a deformity, &c. Directly, however, Mr. Waterton saw the sloth at home in the forests of South America, it became evident that the animal was intended to spend its whole life among the trees, for by means of his wonderful claws, which are fashioned like hooks, he is enabled to pass from bough to bough with the utmost facility. In the same manner, the ourang never goes on the ground if he can help it. He lives entirely among the dense forests. His hand really can hardly be called a hand, but a modification of a grapnel, while the great toe of his foot is converted into a thumb, wherewith he holds on and steadies himself. In order to get a notion of the difference between a man and the wild man of the woods from Malacca, it is only necessary to place a human being in a tree, and the ourang on the ground. It will at once be perceived that the structure of the human being is adapted to progress on the ground, that of the ourang to live only among the trees.

Much has lately been written and said relative to the relationship of man with monkeys. This theory, which of course in the minds of all sensible thinking Englishmen is not for a moment to be entertained, has been put together mainly from dissections of brains, and the comparative anatomy of skulls and other parts of the skeleton, whether of man or beast. When, however, the living animal is examined it will at once be seen that though there may be a structural similarity between them, yet that in life they are very, very different. I have had monkeys of various species living at my fireside in my sitting-room for the last twenty years, and to me they have been more intimate than my most intimate human friends. From knowing them so well, bymeans of a language only understood by myself and them, and conversing with them, I am more and more convinced that the fallacy which Darwin has most unfortunately put into people's heads is wrong, and that in his descent, man has nothing whatever to do with the monkeys. He was mode perfect at the very beginning of all things, and perfect and unmonkeylike he still remains. Even although the very lowest of the human race be placed alive alongside the very highest of the monkey family, the vast gulf between them is easily discernible. Jamrach's ourang is by far the largest ever seen in Europe, and it is most desirable that if possible he should be placed under favourable conditions where his natural habits may be observed. At present he is as fierce as a wild creature can be ; he has hitherto looked upon man only as an enemy ; kind treatment and good food would, I am certain from his physiognomy, soon modify his temper, and I think that after a while he might become what in ordinary parlance is called "tame." Should this be the case, we should certainly expect to find many points in his character hitherto totally unknown to us, and of the utmost value to those who, like myself, are interested in the comparative psychology of man, the lord of creation, and the animals over which he by Divine command has dominion.
Orangutan

Malacca (Malay: Melaka) (dubbed The Historic State or Negeri Bersejarah by locals) is the third smallest Malaysian state, after Perlis and Penang. It is located in the southern region of the Malay Peninsula, next to the Straits of Malacca.


STRUGGLE WITH AN OURANG-OUTANG.
The Maitland Mercury & Hunter River General Advertiser (NSW)
Date: November 29, 1881
Page Number: 4
A remarkable struggle took place at the Royal Aquarium the other night between a negro named Dock Perry, a keeper of the wild animals in that establishment, and the ourang-outang, familiarly known as "The Wild Man of the Woods." It appears that the animal in question, having been purchased by the proprietor of a menagerie in Paris, it became necessary to take it from its cage in order to send it to ita place of destination. The negro Perry entered the cage (which has three compartments) with a cane in his hand, and having opened one of the slides,which usually admits the keeper, attempted to drive the ourang-outang out into the cage. The ourang-outang, however, showed fight, and closed with the man, clasping his great arms, which are twice the length of those of a man, around the negro. The keeper, who is a stalwart fellow, grappled with his opponent around the neck, and, in the sight of a number of spectators, a most exciting wrestling struggle took place. After about five minutes the ourang-outang was overpowered and driven into the cage intended for him, and was shortly afterwards despatched from the Aquarium to his destination. The negro was bitten in the left hand during the struggle.

The Colac Herald (Vic.)
Date: December 30, 1881
Page Number: 3
...
In the course of the evening the wild man of Cape Otway forest was introduced to the company, and sung a song which caused much amusement. There were several songs sung in the course of the evening. Everyone went home well satisfied and tired. The same liberality was shown in the evening as to refreshments as at the out-door sports. As this is the first picnic for the school the committee got off they have done wonders.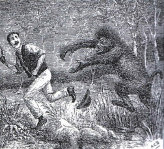 Contents
A STRANGE BEING.
Geelong Advertiser (Vic.)
Date: 24 January, 1881
Page Number: 4

The Wangaratta Advertiser says that a showman named Fritz recently exhibited a natural curiosity at Beechworth. It was termed the "wild child," and it is certainly deserving of the phrase. The exhibitor states that it was captured when a few months old in the interior of India by a party of natives, several of whom were killed by the parents, who, on seeing their offspring in the hands of the natives, became infuriated and assailed the captors with sticks and other missiles, killing several and wounding a great many. The owner states that he bought the youngster in Sydney, where it was being exhibited. The price paid is stated as £265, which is not too much, provided it lives. It is nearly two years old, and its present owner has had it about five weeks. It is covered with straggling hairs of a reddish-brown color: the skin is red ; the hands resemble those of a human being in every respect, as also do the feet with the exception that the little toe is nearly in the centre of the foot; the head, arms, and body are exactly similar to those of a human being ; although the nose is somewhat flat, the eyes are most human-like, and the forehead well developed compared with a child of a like age. There is no sign whatever of a tail, and the youngster resembles a human being in every other respect. It exhibits great affection for its master, and articulates the word "yes" the same as a child of its age. "When put into its cage it draws the blanket over itself as would a human being, and lies down the same with its head on the pillow. It lives on the same diet as its owner, and will pour out tea from the cup to the saucer very cautiously. The animal suggests a combination of humanity and gorilla. It closely resembles a two-year-old child in its habits, and is altogether a wonder worth seeing.
19.02.2017
Singleton Argus (NSW)
Date: 29 January, 1881
Page Number: 2

Messes. Gordon & Gotch tell us there are no snakes in New Zealand. From any less reliable and honorable firm we should doubt this. Perhaps there is not enough dust and too much mud there for the "critters." You know the skies are always weeping. However, they make up in taxes what they lack in snakes; and besides haven't they some uncanny "varmint" called a taniwha, of which even Maori ducks are afraid. It seems to be a sort of first or second cousin to the Australian bunyip and yahoo.
19.02.2017

19.02.2017

The Gundagai Times and Tumut, Adelong and Murrumbidgee District Advertiser (NSW)
Date: 10 July, 1881
Page Number: 4
A STRANGE BEING.
The Manaro Mercury, and Cooma and Bombala Advertiser (NSW)
Date: 5 January, 1881
Page Number: 3

19.02.2017
It is said that some strange individual has been seen in the hill near Coolamatong. He is described as follows:— One man, a selector, says he saw a gorilla. Another says the stranger is an old man, half naked, followed by a dog. A third saw a black man with only a hat and scarf for his dress. A fourth observed a man with wings. The police and some of the residents searched the neighbourhood, but could find no trace of his whereabouts.
The Armidale Express and New England General Advertiser (NSW)
2 September, 1881
Page Number: 5
Something, supposed to be a gorilla, was seen last Sunday in the neighbourhood of the Big River by two men while out fishing, who returned and reported it to the police. A search party went out yesterday, but have not yet returned.

19.02.2017
The Armidale Express and New England General Advertiser (NSW)
9 September, 1881
Page Number: 6

19.02.2017
A search party left town on Wednesday to explore the region said to be the habitat of the supposed gorilla. One of the party, who came back, on Thursday reports that up to the time of his leaving nothing had been discovered except some tracks, about the size of a small man's foot but different in shape.
The Aborigines.
By John Fraser, B.A., Sauchie House.
The Maitland Mercury and Hunter River General Advertiser (NSW)
Date: 24 December, 1881
Page Number: 5
20.02.2017
...
I have heard a shepherd tell a story about a dibbil dibbil, but as the incident does not fall within my own experiences I do not vouch for its truth. Geo. Long and his mate had yarded their sheep at sundown for fear of the blacks, and were sitting down to their supper, when the dogs came running in to the hut in great alarm ; the shepherds drove them out, but presently they returned, evidently frightened by something outside. Long rose and peeping cautiously out of the door he saw under a tree at a distance, an object like a blackfellow, but considerably larger. Whispering to his companion to bring him the gun, he raised it to his shoulder, and aiming at the breast of the blackfellow he fired. At once the object began to move, and with huge strides fled away across the river, making a clattering noise on the shingle, as if with the hoof of a horse. Unable to satisfy themselves what it was, they next morning obtained the assistance of a blackfellow, and proceeded to examine the track. They discovered several footprints, and as soon as the black saw the first of them he exhibited every symptom of terror, and muttered dibbil dibbil. They said, "Nonsense, dibbil dibbil does not care for white men." "No," he said, "but dibbil dibbil has come to look for blackfellows." The marks were like those of an emu's feet, but there was one long claw which penetrated several inches into the ground.
...
Hairy man:

Hunter Region, NSW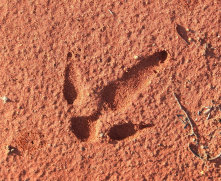 Emu track
A wild man of the woods, although a rare, is not an unprecedented, phenomenon. The peculiarity of the one just discovered in Shooters'-hill Wood (within half a dozen miles of this metropolis) is his being a frenchman. One thinks of Louis XIV, and Voltaire, and wonders at their countryman. The crime he stands charged with is that of "sleeping in the open air" (a matter of taste, as one would think), and "having no visible means of subsistence" (which is the case with a good many of one's acquaintance). He had with him a bag full of money, presumably not wild honey, which he stated, with a Parisian accent, would last him for some time. He was in good health and excellent spirits, and when the magistrate suggested that he would be better in the workhouse, he replied that he had tried the workhouse for one night, and preferred the woods. A more bright and cheery individual it would be difficult to find, and considering his circumstances, he really seems to cast Mark Tapley himself into the shade. He was found "covered with straw and sheets of brown paper," like something for the Parcels Delivery Company.
LONDON TOWN TALK.
The Argus (Melbourne, Vic.)
Date: March 25, 1882
Page Number: 4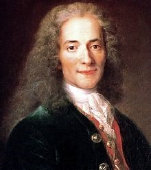 Louis XIV
Voltaire
Mark Tapley
is a fictional character in
Charles Dickens
'
Martin Chuzzlewit
published in 19 instalments between 1843 and 1844. He is a servant to the title character.
Mark's catchphrase is that "There's no credit in being jolly" under benign circumstances and so he constantly urges himself to find a more challenging set of circumstances in order to test his good spirits.
The West Australian (Perth, WA)
Date: 14 April, 1882
Page Number: 3

Hairy man:

Western Australia
A rather remarkable report has come in from Augusta, to the effect that a gorilla has been shot in that neighborhood by Mr. Eliot Brockman, and that another one had been seen. I can scarely credit the rumour, although several persons coming from Augusta vouch for the correctness of the fact. Where could these two animals (accepting the story as true) have come from? They must be survivors from some wreck on the coast not reported.
Additional reports:
Victorian Express (Geraldton, WA)
Date: 19 April, 1882
Page Number: 3
A rumor has been circulating in Geraldton, to the effect that a large gorilla, measuring 8 feet 6 inches in height, has been shot at the Augusta. The animal is supposed to have escaped from some ship. Our "own correspondent," however, has not telegraphed any particulars.

Victorian Express (Geraldton, WA)
Date: 26 April, 1882
Page Number: 3
Elliott Brockman has shot a gorilla, at the Augusta, and another of these anthropoid apes has been seen. Such is the rumor, which adds, that the height of the slain individual is no less than 8ft. 6in. The Busselton correspondent of the West Australian, says they must be the survivors from some wreck on the coast—not reported. He is, very probably, correct—so many vessels come cruising along our shores, laden with eight-foot gorillas, and other rarities of the animal world. History repeats itself with wonderful and invariable exactness, and the vessel which was cast away on the Augusta coast, was, of course, a counterpart of one of those big packets that, in Solomon's time, used to come from Tharshish, with gold and gorillas, silver and salamanders, pine-planks and peacocks, to rig out the old Jew's menagarie in the Laud of Canaan. I hope, however, that Mr. B. hasn't made a mistake, and potted an extra long nigger.

27.02.2017
Highly dubious...
...
These are then some of the features which will meet the visitor as he passes from one part of the fair to the other. Richardson's show with its ancient performances by skilled amateurs shows how the bold but wicked barons in the olden times carried off virtuous maidens from their homes, and immured them in their castles ; troupes of magicians, who will read for you the future, consisting of the "local" article and the imported Japanese ; the wild man of the Australian woods ; many bold and exciting panoramas and shows of various kinds, including our dear old friends Punch and his beloved Judy. Then there are many other attractions of a modern kind...
Ye Olde Englishe Fayres.
Australian Town and Country Journal (Sydney, NSW)
Date: April 15, 1882
Page Number: 25

24.04.2016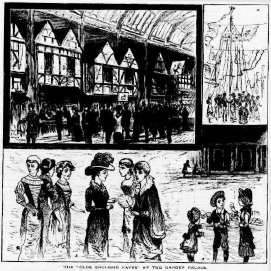 27.02.2017
A GORILLA AT INVERELL.
Illawarra Mercury (Wollongong, NSW)
Date: 23 June, 1882
Page Number: 4

The Inverell Times gives the following authentical circumstance from two young townsmen, Messrs. James Skinner and F. T. Booth. It appears that the witnesses of the strange facts in question went out on a fishing excursion and commenced operations at the Big River, at the bottom of the bite, and about a mile and a half from Mr. Browne's selection on the Kera run. As they were fishing—at about half-past 12 o'clock—they were surprised to see, floating against the stream, two corks; while another cork was observed to splash in the water, about fourteen off. Scarcely a minute elapsed before a second splash occurred, bigger than the first. Under the impression that it was a fish which caused the disturbance, Skinner took his line to the spot; he had been there about five minutes, when Booth saw a stone skip the water, about ten yards from where he was. After skipping the water, twice, the stone sank near the opposite bank. A minute afterwards Skinner heard a stone whizzing, which must have been a pound weight, and which passed close to his head, he very naturally ''ducked," and the stone fell into the water. Skinner very narrowly escaped another stone, which very soon followed, and which shared the fate of its predecessor. Skinner stepped back about ten yards when he saw something which made him cry out to his companion, "Oh ! my God, we are done ; there is a gorilla." He then ran about ten yards. Booth shouted, "Don't run away ; let's see what it is," and jumping on a neighbouring rock he saw what he believed to be a gorilha. The unknown rapidly disappeared, however, among some ti-trees, rocks, and long grass in the bed of the river. When Skinner saw the supposed gorilla he would be about twenty yarrds from it. He describes the body as being apparently covered with hair; and with head and ears resembling a monkey's. It stood upon two feet, and had arms and legs. The eyes, he says, were very huge—as big as a two shilling piece. Booth's view of the creature was a back one as it disappeared. The back was completely covered with brown hair, fully five inches long. The travellers having probably seen enough for one day, turned towards the camp to get their horses. As they were leaving the bed of the river, two stones were thrown at them ; these fell between Skinner and Booth, about twenty feet distant from each. Having got their horses, they returned to the spot, to, if possible, catch another glimpse of the monster, who, however, was not now to be seen. Our adventurers then rode to Maids water—about two miles off, for further fishing. They were there about an hour when Booth heard a low cry in the scrub about one hundred yards off. "Did you hear that?" he said to Skinner. "No." "I think he is here again," said Booth, and taking up his lines he went to the river bank, remarking to his companion, "You had better come home." Skinner complied, but on the bank, and when about to start, he discovered he had forgotten his pipe, to get which he returned to the river. He was near the rock when another stone lodged on the ground about five yards from him. This stone (a parting shot) Skinner believes must have weighed five pounds. Nothing further occurred out of the ordinary course of events, and the young men returned immediately to Inverell, where they reported the foregoing strange occurrence to the police.

We believe that a search party is to be organised, and if the public are permitted to join in its ranks, we expect to see Inverell almost empty on the occasion, as a gorilla has been an unknown animal hitherto in this country, and great curiosity will be naturally felt to see the one described in the foregoing narrative.
Glen Innes Examiner and General
Advertiser (NSW)
Date: 6 September, 1881
Page Number: 2

This week the city of libel actions possesses a real live gorilla—or, rather, its neighbouring fastnesses do, which perhaps to some is preferable. I am told two young fellows found it, though it has since been ascertained the gorilla found them, and adopted the popular colonial system of revealing its presence, viz., by "having a shot." They had entered on a piscatorial crusade, but just as their hooks were baited, they got scared ; and I may add a shower of blue metal even from the hands of a civilised gorilla is sufficient to scare the average fisherman. They reached town in an exhausted condition, having covered the distance in the fastest time on record, whereupon a bevy of valorous townsmen and a couple of policemen, equipped with all the necessaries for the capture of that monster of the genus simia, at once set out. They had guns, swords, spades, axes, rakes, forks, and a copy of the Inverell Times. They were unsuccessful by the latest advices, yet they had tracked it vigorously. Some people don't think well of this gorilla yarn, and are inclined to believe the fishermen only saw a well-known editor who was on his rounds "fishing up" subscribers.
27.02.2017
Hairy man:

New England region
NSW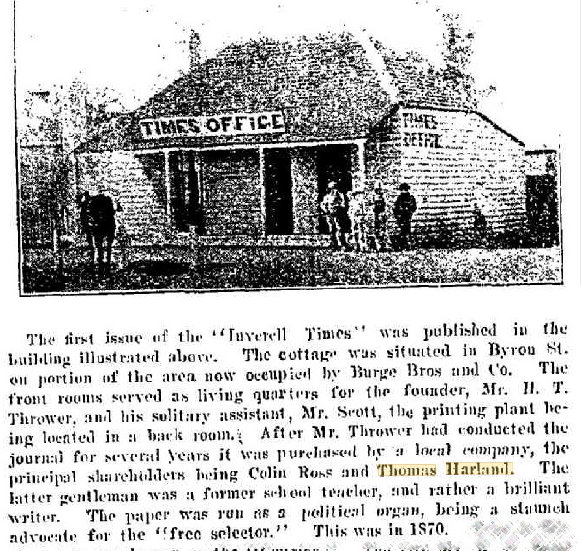 1880 to 1882
Hairy man:

Southern Inland,
NSW
A Hideous Hobgoblin.
Cootamundra Herald (NSW)
12 November, 1881
Page Number: 6

13.05.2017
The peaceful inhabitants of Wallendbeen were scared on Saturday night by a strange and dreadful noise proceeding from the direction of Powell's old hotel, an earthquakery kind of sound, and they were filled with the belief that the world to an end had come, being 1881 ; yet the noise seemed more like that of a wild animal, so the majority came to the conclusion that it was an escapee from Cole's great menagerie, who, after lying in ambush for the winter, felt hungry and was seeking something for his stomach's sake. At last their minds were relieved by the appearance of a young man who after recovering from the shock to his robust system, related the following story:—Returning home, he saw a strange object coming towards him. His first thought was to bolt, but strong curiosity tempted him to stop to have a good look at the ugly thing, and on close examination he saw a slight resemblance to the human species, and he involuntarily exclaimed—"By Jingo, Darwin's missing link !" O ! horror ! the Yahoo, with a clenched sapling, suddenly made for him, and his yells might have been heard in Cootamundra. Our friend has to thank the fright given to his horse for his escape. After losing his prey the Yahoo was heard swearing and growling something about Wallendbeen crumbs. This beast has attacked several persons of late. A young man that comes around here pretty regularly and hides his delicate face in a big helmet had a narrow escape from it, and on Sunday another was attacked when going home from church. A party is to be organised to secure him, so they mean to capture the Yahoo of Wallendbeen.
Cootamundra Herald (NSW)
8 April, 1882
Page Number: 4

The "Yahoo" has made his re-appearance in Wallendbeen and will honour the inhabitants of that place with his wonderful performances on Sunday evening next at the Railway Station.