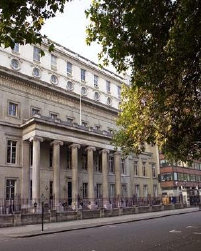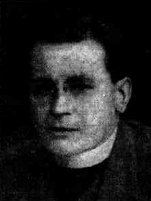 Contact

Home
Loch Ness Monster part 14
1934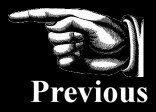 continued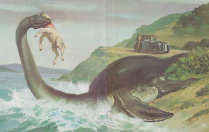 Contents
IT'S TRUE ! LOCH NESS MONSTER
The Dubbo Liberal and Macquarie Advocate (NSW)
Date: June 7, 1934
Page Number: 1
Yes, there really is a monster in Loch Ness, and it is the pride of that fine old Scottish city, Inverness. The Rev. James Wright, distinguished Presbyterian Minister, who was tendered a civic reception at the Town Hall to-day, said so.
"Inverness is noted for the monster in Loch Ness," he said with a twinkle in his eye. "I see that there are some Pressmen here, and I was told to give propaganda to see if we could turn the monster into a goldfish."
"There are a lot of sceptics, but the monster does exist," he continued, adding that a London doctor—and London doctors were particularly honest—had photographed it. The photograph depicted a curious head at the end of a long neck. It was a monster all right, but——

The doctor showed the photograph to an eminent zoologist, who admitted that such an animal did not exist anywhere on the face of the earth.
"That's the truth, so I'll hope you'll sell up your securities and go to Inverness to see the monster yourselves," concluded the Rev. Wright, amidst laughter.
Rev. James Wright had friends in Scotland who had supposedly seen
the monster for themselves. Wright was somewhat more non-committal
on the existence of the Loch Ness Monster when he arrived in Australia
What changed?
Peculiar Insurances
POLICIES PAID FOR BY POPULAR PEOPLE
Guyra Argus (NSW)
Date: June 7, 1934
Page Number: 1
Most people think of insurance policies simply as protection of their property against fire or accident, or as a personal safeguard. But people of stranger interests take out policies for the most remarkable things.
Would you, for instance, be afraid of dying at the sight of a ghost? Of being eaten by a tiger on board ship? Or of losing your hat while at sea?
Some people are prepared to pay substantial premiums to safeguard themselves against such eventualities. Mr. Bertram Mills was prepared to pay £80 against the risk of having to pay £20,000 to anyone bringing him the Loch Ness monster, while his circus was running in London...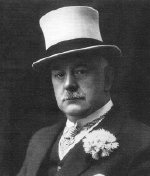 Bertram Wagstaff Mills
(August 1873 – April 16, 1938)
was a British circus owner who ran the Bertram Mills Circus.


... Reports of another monster to rival the famous Loch Ness specimen have, cume from the North of England.
...

That the inhabitants of the Naval Base last week imagined they had another Loch Ness monster.
That for over two hours longshore spyglasses were focussed on a suspicious-looking object.
That when it came floundering into the tiny breakers two gallants rowed out with rifles.
That when it was found to be a water-logged hardwood canoe the sea-hunters sloped.


Above: The Daily News (Perth, WA); 13 June, 1934; Page Number: 10

The London "Daily Mail" of April 21 reproduces a photograph which is evidence of the existence of the long sought Ness monster which has puzzled both the public and experts.
That such evidence exists is due to the quick action and fortunate presence on Loch Ness-side of Dr. Robert Kenneth Wilson, F.R.C.S., of Queen Anne-street, London W., who following a storm, stopped his motor car for a rest and a smoke.
Dr. Wilson rarely travels without his camera, and on Thursday, when he stopped alongside the loch, he remembered the stories of the mysterious occupant of the waters of Loch Ness, and laid his camera on a rock ready.
Strolling away along the bank a few yards, he glanced across the loch. Sudenly he saw something which sent him back to his camera at full speed.
Quickly he pointed his camera until it pointed at a spot where the waters were violently disturbed and found mirrored in the camera viewfinder a long, curved tapering neck which ended in a small pointed head.
A click and the monster was photographed at last. Before the waters again closed over the head Dr. Wilson was able to secure three more snapshots. A local chemist developed the film, which was despatched to the "Daily Mail" offices immediately.

Doctor's Story.

His remarkable luck in being able to secure such splendid photographs of the monster was described to a "Daily Mail" reporter by Dr. Wilson.
"I know the Invermoriston district very well, and when I was visiting it again I resolved to take my reflex camera with me in the hope that I would see the monster," he added.
"The sky had just cleared after a storm, at about mid-day I decided to stop and enjoy a quiet smoke at the loch side. I got my camera out of my car and made it ready in case I should have the great fortune to espy the monster.
"After a few minutes stroll I laid my camera on the ground and walked a little further on to find a spot to sit down.

Sudden Commotion.

"I had walked about 20 yards from the spot on which I had placed my camera when I saw a sudden commotion in the waters of the loch, between 150 and 200 yards from the shore.
"I saw the head of some strange animal rising out of the water. I was so excited that I did not pause to observe it properly. Instead, I raced off for my camera and then, focussing on the object moving about in the water, I took four photographs.
"The monster did not stay long above the surface of the water. Just as I took the last of my four photographs the head began gradually to sink from view."

Experts' Views.

"It resembles nothing now living. That much only can be stated definitely," declared Mr. J. Findhorn, Curator of the University Museum, in Glasgow, when he was shown the photograph.
A lecturer in the Zoological Department of Glasgow University, who examined the photograph, said:—
"The appearance of the creature does not resemble any known species of life in Britain. One could hardly go further than that without more specific data.
"It may be said to resemble the forepart of the plesiosaurus, but the possibility of such a creature existing now is so remote as to be practically impossible.'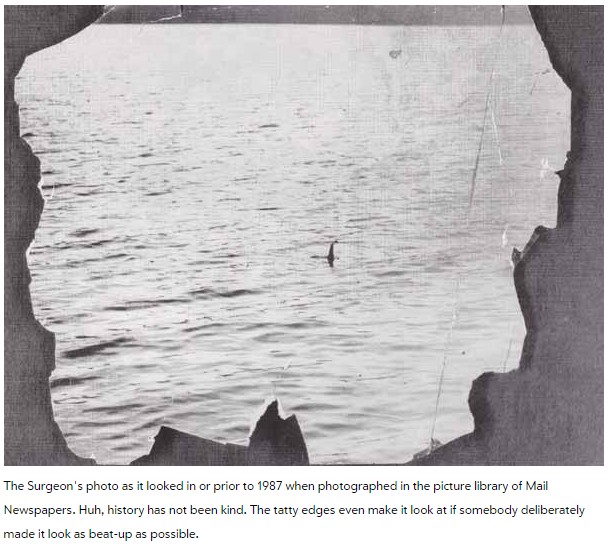 The University of Glasgow's Hunterian is the oldest museum in Scotland.
Seeking information on J. Findhorn

Stop me If you've heard it : The Loch Ness monster is back again, writes Denis Dunn In the London "Dally Express."
This time he has turned up in the form which it is now suggested is an ancient killer-whale, and an angling expert has drawn a picture of his dorsal fin.
The most sceptical cannot doubt the existence of this singular monster.
Previous investigation went to show that if he was not a huge seal he was a sea serpent. And the hotels are doing well.
Further serious investigation, after sifting the evidence of a footprint and a commercial traveller, concluded that if he was not a lot of porpoises he was a sperm whale. And the hotels are doing excellently.
Somebody decided that if he was not anything like that he was an aquatic land crab. And the hotels are doing superbly.
The school maintaining that it is Mr. Montagu Norman has but a meagre following.

TWICE REPORTED DEAD.

The great argument to prove the ubiquity of this strange animal is the number of times he has been seen during the past months.
He has been seen at Loch Ness, Filey, Cherbourg, Salterns, Hayling Island, Barmouth, Cleethorpes, the Bay of Bengal, Emsworth, Hants, and Geelong, Australia.
Recently he was reported dead at Port Said. Previously he was photographed dead at Cherbourg.
But you cannot keep a good monster down ! Experts are drawing his fins over week-ends. And the hotels are doing gloriously.
Then he is so subtle. He appears suddenly out of the loch. All the inhabitants run to the nearest hotel and ask for jobs. Then the cunning monster slips away quietly and appears that very night in Morecambe Bay.
On one occasion the Mauretania sighted him. And on the same occasion the Mauretania didn't sight him.
Very intriguing. But the hotels are doing magnificently.
The fame of that dear old monster has sped round the world. It is a national loss that nobody can prove him. From the evidence he must be a mixture of all that walks, flies, and swims—and makes the hotels do miraculously.
I had a little investigation of my own. My experience, however, was identical with that of the majority of witnesses :—
"I could not see because it was pitch dark and I could not hear because I am deaf. But undoubtedly I noticed a black something rise slidingly out of the water for a flickering instant.

DISTRICT AROUSED.

"It was not short or long, or what you might describe as flat or broad.
It made a snuffling noise like a deep bellowing, or perhaps a shrill whistle would describe it better.
"It was a little indistinct because one must realise I was gazing at it from two miles away.
"However, I can guarantee that something funny came out of that loch.
The whole district is aroused, and the hotels are doing gorgeously.
An Edinburgh gentleman says that the monster is a grampus. If our expert knows how to draw a grampus something concrete may arise from this fascinating puzzle.
Personally I am convinced that the Marx Brothers are attempting to gain a little cheap publicity.
The hotels do not need it.
They are doing monstrously.
Montagu Collet Norman, 1st Baron Norman DSO PC (6 September 1871 – 4 February 1950) was an English banker, best known for his role as the Governor of the Bank of England from 1920 to 1944. Norman led the bank during the harshest period in British economic history and was noted for his somewhat raffish and arty appearance.


Cherbourg, 1934.

MR. Barnum, who became famous in America as a circus proprietor, once said:—"There is a sucker born every minute." He was exaggerating, no doubt, as was his custom, but he expressed the truth that the world holds many credulous and gullible people.
A cynical politician said that if people were not so gullible there would be no Governments, no film stars, and no famous men. There is much to justify that statement. Heroes and heroines are made to order in Hollywood studios. It would never do for their worshippers to see them in private life. Men remain famous only while they can convince the multitude that they are famous. Sweet are the uses they make of publicity.
Some authors, on the other hand, have found it wise to keep out of the ken of their admiring public. For them to be seen parading the streets as ordinary mortals would be to destroy the impression of genius they have made and to reduce the sales of their works.
Life has always been a struggle for most people; in consequence they like to have their heroes and heroines, and to hear something weird and wonderful to take their minds off the everyday routine. It is a kind of mental lollipop to sweeten their outlook. Even in these sophisticated times the thrill of the apparently supernatural is still an enjoyable sensation.
It is not the individual only who is gullible; people in the mass have been known to become delirious with excitement over some delusion. The end of the world has been predicted dozens of times, and the believers have numbered hundreds of thousands.
A British scientist said recently that mankind had always liked to believe in three types of monsters—the half-man, half -beast, the many-headed hydra, and the sea serpent. Men can still be found who are prepared to believe in the sea serpent. Thousands of people flocked to Scotland last summer in the hope of viewing one at Loch Ness. They did not see the monster, but they spent money, which was good for business.
It was credulity which led people to believe for years that Lord Kitchener was not drowned in the North Sea, but was a prisoner in Russia, and that Kreuger, the Swedish financier, never committed suicide in Paris.
If it were not for the gullibility of people, quacks would have to work for an honest living, no bogus companies would be floated, and many of our politicians would never emerge from the obscurity of offices, factories, and farms.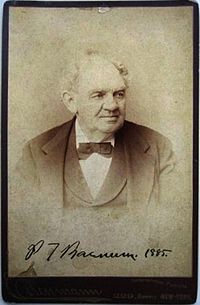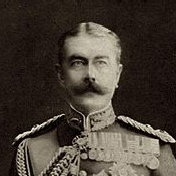 Field Marshal Horatio Herbert Kitchener, 1st Earl Kitchener KG, KP, GCB, OM, GCSI, GCMG, GCIE, ADC, PC (/'k?t??n?r/; 24 June 1850 – 5 June 1916) was a senior British Army officer and colonial administrator who won fame for his imperial campaigns and later played a central role in the early part of World War I, although he died halfway through it.

Kitchener drowned on 5 June 1916 when HMS Hampshire sank west of the Orkney Islands, Scotland. He was making his way to Russia in order to attend negotiations but the ship struck a German mine. He was one of more than 600 killed on board the ship.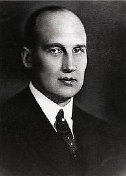 Ivar Kreuger (March 2, 1880 – March 12, 1932) was a Swedish civil engineer, financier, entrepreneur and industrialist.

Kreuger's financial empire collapsed during the Great Depression, and in March 1932, he was found dead in the bedroom of his flat in Paris. The police concluded that he had committed suicide, but decades later his brother Torsten claimed that he had been murdered, which spawned some controversial literature on the subject.
17-07-2015