Contact

Home
Yowie / Bigfoot
Yowie:
by Smith, M. 1989
by Skoda, E. Sept 3, 2009
by "Opus" Oct 25, 2009
by Molnar, R. June, 1984
Illawarra and South Coast Aborigines 1700-1900
by Michael K. Organ 1993

It looked like Chewie… You know, from Battlestar Gallactica? by "Weird Territory" July 20, 2014
Moaners and Screamers
by Van Dyck, Dr. S. 2011
The Orangutan in England: An Explanation of the use of Yahoo as a name for the Australian Hairy Man
by Joyner, G. 1984
Yeti, Yeren, & Others:
by Onion, R. 2013
by ZHOU Guoxing 2012
by Milinkovitch, Caccone, and Amato 2014
by René de Nebesky-Wojkowitz 1993
by Bacil F. Kirtley April 1964
by Dr Anna Stone, June 2004
by Sharps, Matthews, & Asten. 2006
by Stephanie Pappas, Dec 12, 2013
by Hughes, V. June 13, 2013
by Susan Blackmore 1992
by Richard Noll March 19 2014
edited by Richard F. Haines, 1979
Miscellaneous:
by Newton, M. 1996
by John van Wyhea & Peter C. Kjærgaard, 2015
by Benjamin Radford Apr 12 2013
Bigfoot:
by Regal, B. 2008
by Prince-Hughes, D. 1997
by Benjamin Radford March/April 2002
Bigfoot Cast Analysis Series:
by Loren Coleman 2013
by Stollznow, K. July 24, 2013
by Mizokami, K. June 9, 2001
by Wasson, B. 1979
Dermal Ridges: An Updated Review
by Radford, B. Apr 8, 2009
Entering Dubious Realms: Grover Krantz, Science, and Sasquatch by Regal, B. Jan 1, 2009
Reviews:
Ameranthropoides loysi Montandon 1929: The History of a Primatological Fraud
Reviewed by Walter Hartwig, Ph.D. 2013
Australian Cryptozoology
reviewed by Newbrook, M. Nov, 2009
Bigfoot: The Life and Times of a Legend
author Joshua Blu Bahs interviewed by Bigfoot Books
Big Footprints: a Scientific Inquiry into the Reality of Sasquatch
reviewed by Andrew K. Rindsberg, Feb 1998
Dreaming of DNA: Review of Sykes' Bigfoot, Yeti and the last Neanderthal
reviewed by Sharon Hill, Mar 2016
Finding Bigfoot
reviewed by Lance Moody June 18 2011
The Making of Bigfoot
reviewed by Daniel Loxton
Manlike Monsters on Trial: Early Records and Modern Evidence
reviewed by Robert E. Walls
Manlike Monsters on Trial: Early Records and Modern Evidence
reviewed by Krantz, G.S. Ph.D.
Monster, Myth or Lost Marsupial? The Search for the Australian Gorilla in the Jungles of History, Science and Language
review entitled "Can't tell a yahoo from a yowie?" by Claire Brennan, 2009 (PDF)

Neanderthal: The Strange Saga of the Minnesota Iceman Part 1 & Part 2
reviewed by Darren Naish
Sasquatch: Legend Meets Science
reviewed by Benjamin Radford, Michael Dennett, Matt Crowley, and David Daegling
Scientific Reaction to the Evidence for the Yahoo or Australian Ape 1882-1912
reviewed by Hains, B. 2003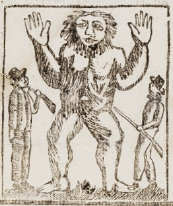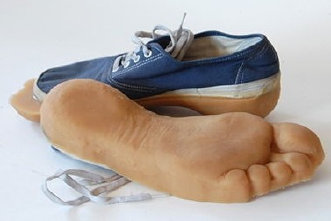 Bigfoot Files S01 E02 "Bigfoot"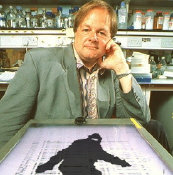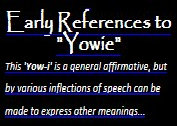 The Wild Man from Botany Bay
GTX115603
Yowie
by Yager, C. Sept 27, 2011
by Opit, Gary 2000.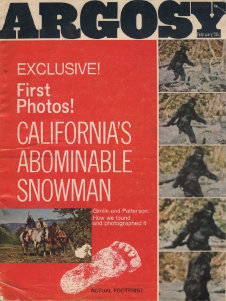 David Waldron
"Bunyips, Yowies and
Big Cats"

February 23, 2014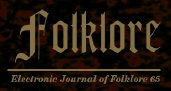 Canadian artist makes Bigfoot track shoes
Montreal-based artist Maskull Lasserre has designed shoes that make footprints in the ground as you walk along, instead of shoe prints. He's got a human-footprint shoe, but also a bigfoot-print shoe. He's quoted as saying:
'Living now in the city, I found a strange kind of loneliness seeing only human shoe prints in the puddles and snow. 'This project was my way of introducing a sort of mysterious possibility to the urban landscape, for those who happened upon it. 'But I admit that I just couldn't resist making a Bigfoot track.'
Mystery Hunters: How To Make AMAZING Bigfoot & Swamp Monster Prints
Make AMAZING fake Bigfoot or Swamp Monster footprints in your backyard. Araya and Doubting Dave (from YTVs Mystery Hunters) show you how! Learn more cool stuff like this in Doubting Dave's book, "
GOTCHA! 18 Amazing Ways to Freak Our Your Friends
," available on Amazon or at your local bookstore.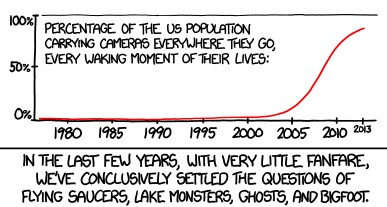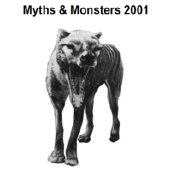 Also see: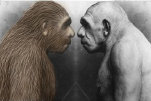 Bigfoot DNA?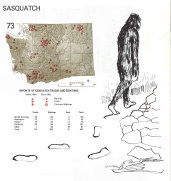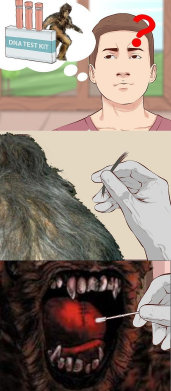 by Hayden White 1978
by Joshua Blu Buhs, 2010