Contact

Home
The Adventures of Yowie & Birtles
BIG CYCLING TRIP.

The Sydney Morning Herald (NSW)
Date: January 24, 1907
Page Number: 10
The transcontinental cyclist, Francis Birtles who is undertaking a pretty stiff venture in attempt ing; to cycle at this time of the year across Australia from west to east, via Laverton and Alice Springs, got through to the goldfields at Coolgardie last week, having covered the 370 miles from Perth in easy stages. After spending, a week with friends at Laverton, Birtles will leave on the most dangerous section of his ride across the Great Victorian Desert which on the map, practically represents the centre of Western Australia in some quarters it his been stated that Donald Mackay, who in 1899 rode around Australia, traversed the central portion of Western Australia, across which Birtles intends trying to penetrate, but according to the Dunlop Rubber Co., who were interested in most of the big Australian transcontinental rides, M'Kay did not touch the practically unknown country between Laverton and Alice Springs. This fine rider's great performance was his cycle ride (accompinied part of the way by the White Bros.) around the Australian Continent, a distance roughly spearing of some 11,500 miles, in seven months 28 days. MacKay route was in the opposite direction to that taken by Arthur Richardson in his pioneer ride around the Continent, for MacKay started from Brisbane, worked northwards, and then cut across to Powell's Creek, on the over land cable route—across the Northern Territory, via Wyndham and Kimberley, and afterwards practically followed the coast of Australia.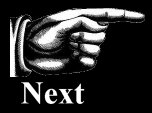 Part 2
CYCLIST BIRTLES RETURNS TO LAVERTON

Sunday Times (Perth, WA)
Date: January 27, 1907
Page Number: 1
Cyclist Birtles, who recently set out to cross Australia by a new route, and mounted on a bicycle, has already met with trouble, when but on the commencement of his journey.
According to Corr Boyd, who has just arrived in Perth from Laverton, Birtles set out from that place to reach the nearest water — some 56 miles away. He returned in four days, having met with almost impossible country, and in the time having covered 107 miles, according to his cyclometer.







CYCLING.
AN OVERLANDER'S EXPERIENCES.

The West Australian (Perth, WA)
Date: January 31, 1907
Page Number: 8
On the afternoon of Boxing Day or last year a young Australian cyclist with South African military and cycling experience left Fremantle and Perth on an attempt to ride from the Indian Ocean to the Pacific Ocean by way of Kalgoorlie and Laverton across the hitherto uncycled spinifex desert between the West Australian Eastern goldfields and South Australia. Mr. Francis Birtles, the cyclist in question, was given a public send-off from Perth in the presence of a large crowd at the Western Australian Exhibition. Mr. F. Lyon Weiss, in the course of a speech in which he recounted the perils of frontier cycling and the very important work that had been done by pioneering and prospecting cyclists in the mining, pastoral, and other development of the State, laid special emphasis on the fact that, while everyone then present and every admirer of British-Australian pluck and hardihood desired Mr. Birtles to acquit himself well, and, if possible, to be successful, nevertheless no properminded person wished him, just for the sake of a few weeks' delay, to rashly risk his life in the waterless spinifex desert. A letter from Mr. Birtles at Kalgoorlie to Mr. Weiss recently appeared in our columns. Mr. Weiss wrote to the overlander at Laverton recommending him, before finally setting out through the waterless regions, to make gradually longer trial trips towards the nearest supposed water. Mr. Birtles has evidently acted on this advice, which accounts for certain passages in his letter, and for the report that he had returned to Laverton with the intention of abandoning his hazardous enterprise. The beginning of his letter and the concluding words, "C.o. G.P.O., Adelaide," make it evdent that he intends to make a resolute attempt, barring impossibilites, to force his way through to Adelaide, a feat which, especially at this season of the year, will tax his courage and endurance to the utmost. In a letter to Mr. Weiss he says:—
"I have received your letter. I am leaving here to morrow (Monday). I have been a week's trial run out towards Cosmo Newberry Hills. I find that one cannot travel more than 15 miles a day through the scrub. I must make 20 at the very least to get to the waterholes. I have been advised to get further south for 150 miles, as there is less scrub and spinifex, and better travelling. I intend to travel as fast as possible now between here and Adelaide, which I hope to reach in a month's time. My machine is running splendidly. As for the Dunlop Bushmah tyres—well, I have had no punctures. I have not blown them up since I left Fremantle, and I have been riding a lot through the bush.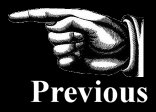 Malvern Standard (Vic.)
Date: February 2, 1907
Page Number: 3
The transcontinental cyclist, Francis Birtles, who is undertaking a pretty stiff proposition in attempting to cycle at this time of the year across Australia from West to East, via Laverton and Alice Springs, got through to the goldfields at Coolgardie, he having covered the 370 miles from Perth in easy stages. After spelling a week with friends at Laverton, Birtles left on the most dangerous section of his ride, across the Great Victorian Desert, which, on the map, practically represents the centre of West Australia.








THE TRANS-AUSTRALIAN CYCLIST.

The Register (Adelaide, SA)
Date: February 9, 1907
Page Number: 6
A telegram from Western Australia states that the transcontinental cyclist, Francis Birtles, who was endeavouring to ride from Perth via the goldfields through to Alice Springs, in the centre of Australia, had, after many hardships, been compelled to return to Laverton. After leaving Laverton, Birtles struck due east into the Victorian desert, and endeavoured to get through to the nearest known water, 56 miles distant. He failed in the attempt, the country being found impassable, and after being away four days, during which period he cycled or pushed his machine 107 miles. Birtles was compelled to return to Laverton again. Whether the overlander has definitely given up his attempt is not stated, but it was a dangerous task to endeavour to cycle across the great Victorian desert in midsummer.









PERTH TO SYDNEY BY CYCLE.

The Sydney Morning Herald (NSW)
Date: February 9, 1907
Page Number: 14
Francis Birtles, the intrepid bicyclist, who is making a trip overland from Perth to Sydney, writes as follows:—"I am riding a spring-framed cycle fitted with Dunlop Bushman tyres. The weight of my machine is roughly 1cwt. This includes a couple of water tanks, one three gallons and the other two gallons, also a box of concentrated food and other necessities." The bicyclist, in addition to the food carried, expects to get rabbits right through the journey. The following extracts from his letter, dated Laverton, January 27, are interesting:—"My cyclometer now indicates 756 miles. Am now beginning to travel faster, often averaging 50 miles a day. I feel in good form. I attempted to cross the desert here by machine, but found the work very tedious. I had to walk through the mulga scrub, and travelled the last 50 miles without a drink. One cannot do more than 15 miles a day through the dense mulga. Twenty-six miles must now be made before I can reach the next waterhole. Waterhole to waterhole is about 150 to 200 miles apart. Am utilising at a rate of two quarts of water a day, and my supply lasts 10 days. When I get further south, I am told, there is no scarcity of water, and as the tracks will then be better, I hope to be able to make more satisfactory progress."
Birtles, who has written the above account of his travels to a relative at Kingston-street, Haberfield, promises further interesting particulars of his ride at an early date.









1 cwt (centum weight) = 50.802345 kg

1 mile = 1.609 km

1 gallon = 4.54609 litres
THE TRANS-AUSTRALIAN CYCLIST.

The Register (Adelaide, SA)
Date: February 22, 1907
Page Number: 4
Francis Birtles, who has essayed to cycle from Perth to Sydney via Alice Springs, recently made a preliminary spin from Traverton. Western Australia, to ascertain the nature of the country before him. He found mulga scrub almost impassable, and 15 miles a day was concidered to be fair travelling. On the last stretch of the trial spin he had to push through 50 miles of spinifex and scrub. No trouble was experienced with the machine, and up to that time it had not been necessary to put a pump to the tires. The overlander finally left Laverton for South Australia on January 28, and no word has since been received from him. His machine and supplies of water and concentrated food weighed 1 cwt. He carried two tanks, containing five callons of water, and estimated that he could run 10 days without replenishing. The distance to Alice Springs is about 700 miles, and, as he expected to average 15 to 20 miles a day, he should, if successful, be heard of at the end of next week. Birtles's undertaking was considered to be dangerous and almost impossible, and after the report of the Western Australian Government party news of the intrepid rider is anxiously awaited.









OVERLAND CYCLISTS.

Kalgoorlie Miner (WA)
Date: February 22, 1907
Page Number: 8
Francis Birtles, who left Laverton recently, had to return to that place on account of the dryness of the track, scarcely any water being obtainable. He will leave the Shamrock Hotel, Boulder, at 2 o'clock to-day, and will strike the track that the two men from Coolgardie are going to take. The members of the Boulder Cycling Club are requested to meet at the Shamrock Hotel to accompany him for a few miles along the road.









OVERLAND CYCLISTS.
FROM PERTH TO SYDNEY
A PROJECTED TRIP.

The Daily News (Perth, WA)
Date: February 22, 1907
Page Number: 10
On Monday next, Messrs. R. Lennie and A. Warren, two well-known cyclists of this State, intend starting from Perth on an overland cycle trip to Sydney. Both gentlemen willride Davies-Franklin racing machines, fitted with Dunlop roadster tyres, and their equipment will be as light as possible, though among other articles, with which they will each be provided, is a canvas frame bag, containing a tank capable of holding 1½ gallons of water.
It is Messrs. Lonnie and Warren's intention to travel from Perth to Coolgardie, thence, proceeding, via Widgiemooltha, and Fraser's Range, and Balladonia to Eucla. At Balladonia they anticipate being joined by Mr. Birtles, who, it will be remembered, has recently made two futile attempts to cross the spinifex country to South Australia on a more northerly route, than that which will be followed by Messrs. Lennie and Warren.
Reports as to the progress made by the two gentlemen named will duly appear in "The Dally News."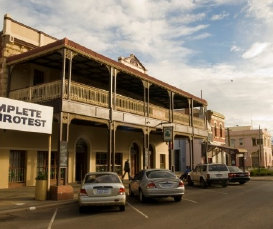 Shamrock (now Albion) Hotel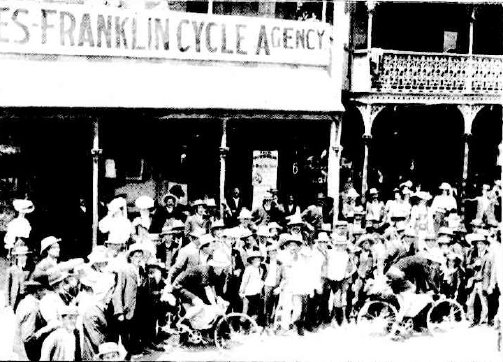 Cycling across Australia—Lennie and Warren starting on their trip from Perth to Sydney on their Davies-Franklin machines.
ADVENTUROUS CYCLISTS.
A RIDE ACROSS AUSTRALIA.

The Advertiser (Adelaide, SA)
Date: February 26, 1907
Page Number: 8
This afternoon two cyclists—A. Warren and R. Lennie—left Perth on a cycle ride across the continent, finishing at Sydney. Lennie said he had done some long cycle journeys on the goldfields, and did not hesitate to undertake the present one, although he admitted it would be most trying. The cyclists have received a letter from Francis Birtles, who states that he has made two unsuccessful attempts to get over the preliminary long dry spells. Birtles wants them to meet him at Widgiemooltha, and suggests that the three might essay the trip together.
"If he will throw away some of his load- ing we may agree," said Lennie. "We are travelling very light. The route mapped out is as follows:—From Perth to Coolgardie, Widgiemooltha, Fraser's Ranges, Balladonnia, Eucla, Denial Bay, Port Augusta, Adelaide, Mount Gambier, Ballarat, Melbourne, and Sydney."
Warren is an ex-Sydney resident, and Lennie came from New Zealand.











CYCLING.
A TRIP ACROSS AUSTRALIA.
FROM PERTH TO SYDNEY.

The West Australian (Perth, WA)
Date: February 26, 1907
Page Number: 6
Two cyclists, named Robert Lennie and A. Warren, left Perth yesterday at 1about half-past 12 o'clock, on a trip across Australia. The route which they will adopt will be from Perth to Coolgardie, via the old goldfields road, through Northam and Southern Cross. Thence, they will journey to Widgemooltha, to Fraser's Range, and to Balladonia, where they will be joined by Francis Birtles, who has failed to reach the McDonnell Ranges in South Australia from Western Australia. From there the three riders will travel to Port Augusta, where Birtles will leave them and probably proceed to the MacDonnell Ranges in the interior, in furtherance of his search for the "long armed blacks." Lennie, who is secretary of the Bonnievale Cycling Club, and a member of the Council of the Goldfields League of Wheelmen, and Warren, will then proceed to Adelaide, Melbourne, and Sydney, their object being to break the record from Perth to Sydney, which is said to stand at present at 31 days. Both men carry light equipments, their Davies-Franklin machines being fitted with path-racing parts, and heavy Dunlop tyres.










Traralgon Record (Traralgon, Vic.)
Date: February 26, 1907
Page Number: 3
...
As it is now getting on for three weeks since Birtles left civilised quarters word is shortly expected giving his whereabouts. An idea of the dangerous task Birtles is taking on can be gathered from the particulars of what is claimed as a remarkable trip by a West Australian Government party, who, by the aid of camels, have just succeeded in penetrating from Laverton to Oodnadatta, which is almost the same route that Birtles proposed taking. The leader of the party telegraphed Perth as follows:—"Oodnadatta, S.A., just arrived. Fearfully dry trip at starting. Had to return three times. First storm, 200 miles from Laverton, rain poured for half an hour. Have had none since. Could not go to the country I wanted, and could not return. Storms came nearly across. I wanted to have another look at Earl's Find and get stores, which I did, so came here from Musgrave Ranges to Todmoren station. Fearfully dry, no water whatever in Alberga River, all soakages dry. Nearly case with all. Small storms saved us. Never saw camels so badly in want of water before. Am wiring surveyor general re stock route. Hope to succeed in getting to country on return trip." If things are as bad as this along the route Birtles has taken, then he has set himself a terrible and almost impossible task, and from the description of the country between Laverton and Oodnadatta it would appear that a cyclist, single-handed, can have little chance of penetrating such country. Word of Birtles is now anxiously awaited, especially after the unfavorable report just received from the Government expedition party."









BIG CYCLING TRIP.
ATTEMPT TO CROSS THE AUSTRALIAN DESERT.

The Sydney Morning Herald (NSW)
Date: March 6, 1907
Page Number: 12
Birtles, the entrepid cyclist, has abandoned his attempt to cross the great Australian desert, which stretches for 700 miles, from Laverton (W.A.), to Alice Springs. Writing to a friend in Perth, he gives a few particulars of the difficulties he had to face, and he appears to have been extremely fortunate in again making settled country. The following extract from his letter conveys an idea of what he had to go through. He writes:—"I have made my second attempt to cross the desert, and have failed. On this occasion I got out 120 miles into the desert, which is in a terrible condition, owing to the last two dry seasons. On Sunday (February 10) I was forced back, and had to retreat for lack of water. The following day I had nothing to drink. I was in a horrible condition, legs cut and swollen, and a bad head, some insect had bitten me while sleeping. Add to this that I had to push my bike nearly all the way sometimes in sand nearly up to the hubs of the wheels. You will readily understand my plight when I tell you that the temptation to leave my machine and take my clothes off was well nigh unconquerable, but I knew that I would be finished if I did so. During the 240 miles I travelled in the desert country, I only found water twice. In one instance the rock-hole was full of dead rabbits. Even the dingoes are lying dead round empty holes. On my retreat from the desert I had a terrible time. Luckily I happened to know of a soak some 60 miles away, and about 40 miles out of Kurnalpi, and to this I managed to struggle. On the way to the soak I began to get so bad that I could continuously see water alongside of me, whilst every time I took a rest I saw a dingo slinking around in the scrub. He followed me for 60 miles to the soak. Here I got a couple of quarts of water, and waited a day, then I got two more, which carried me back to Kurnalpi. You can imagine what I had to go through when I mention the fact that the temperature at Kurnalpi when I got back was 110 degrees in the shade, so you can form an idea of what it was like pushing a cycle and luggage weighing close on 120lb through the desert. Fortunately neither bike nor Dunlop tyres have given the slightest trouble despite the fact that I have covered close on 500 miles of trackless country, and in all, 1314 miles since leaving Perth. I have come to the conclusion that it is absolutely impossible to negotiate the desert in its present state, so I intend crossing to Adelaide, Melbourne, and Sydney, via the coastal route."










120 lbs = 54.4310844 kg

120° F = 48.8889° C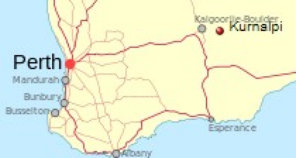 Kurnalpi is an abandoned town in the Goldfields-Esperance region of Western Australia. It is situated between Norseman and Laverton.

In 1894 alluvial gold was discovered in the area sparking a rush to the area, a townsite being surveyed later the same year and gazetted in 1895. The post office was established later the same year and continued to operate until at least 1910. Potable water was difficult to source in the area so several mobile water condensers were brought to town with three arriving in 1896, two more in 189 and another in 1898. A police station was built in 1896 and closed in 1910. A twice a week coach travelled to Kalgoorlie began operating in 1897. By 1901 the population of the town was 262 people (with 250 of them being male).


The name of the town is Aboriginal in origin but the meaning is unknown. A feature of the district on the edge of town is known as Kurnalpi Rockholes.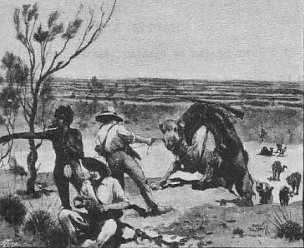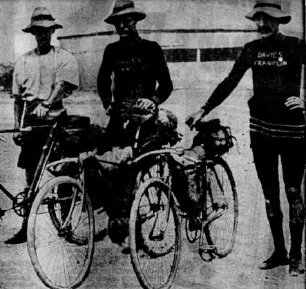 This rare photo has been reproduced from The Bicycle and the Bush; Man and Machine in Rural Australia (Oxford University Press, $19.95), by Jim Fitzpatrick.
The picture shows trail-blazer and author Francis Birtles with Arthur Warren and Robert Lennie at Eucla, WA, in 1907. Warren and Lennie were trying to break the Perth-Sydney cycling record.

—The Sydney Morning Herald, 30 August, 1981.
[20-01-2014]