Contact

Home
The Adventures of Yowie & Birtles
Current Magazines.

Australian Town and Country Journal (NSW)
Date: November 21, 1906
Page Number: 43
The current number of "Life" has an interesting article on "An Australian Trooper in Zululand," describing "The Day's Work of a Policeman Soldier," by Francis E. Birtles, late officer of the S.A. Constabulary, as well as many other chatty sketches, stories, and articles, with plenty of spirited illustrations.
...






Francis Edwin Birtles (1881-1941), overlander, was born on 7 November 1881 at Fitzroy, Victoria, son of David Birtles, a bootmaker from Macclesfield, England, and his wife Sarah Jane, née Bartlett. He was educated at South Wandin State School, and at 15 joined the merchant navy as an apprentice. In 1899 he jumped ship at Cape Town, South Africa, and tried to enlist with Australian militia, but was attached to the Field Intelligence Department as part of a troop of irregular mounted infantry until May 1902. He returned briefly to Australia, then joined the constabulary in the Transvaal as a mounted police officer. His experiences there equipped him with bushcraft skills in a semi-arid environment and he undertook several cycling and photographic excursions; his police service ended when he contracted blackwater fever.


THE GREAT UNKNOWN
AN INTREPID CYCLIST. CROSSING THE CONTINENT.

Australian Town and Country Journal (NSW)
Date: December 20, 1906
Page Number: 11
The spirit of the Nomad is evidently very strong in Mr. Francis Birtles, a calm-eyed, wiry-looking Australian, who called at "The Dally News" office this morning to announce his future wanderings. Mr Birtles contemplates a journey into the great unknown interior of Australia on a bicycle, and in this weather he is likely to flnd the trip sweeter in contemplation than in realisation.
Speaking to a reporter, he said: "I have been a wanderer for ten years since I left my native State, Victoria. For the last five-years I have been in South Africa, and have travelled all over that country with the mobile columns of the constabulary, from Capetown to Koomati Poort, and from the Orange River to the Limpopo. As a cyclist, I have done a deal of racing on the Transvaal roads, and have crossed the Karoo and Kalahari deserts. Now I want to ride from the Indlan to the Pacific Oceans. Next Wednesday I shall mount my machine at Fremantle, and will call at the Exhibition at Hay-street East for a final send-off at 4 p.m. From Perth I shall ride to Laverton, and will then strike north-easterly to cross the border into South Australia. I want to go through country which has not yet been traversed, and if i get through all right will come out near Alice Springs, on the overland telegraph line. The ride to Adelaide will be comparatively easy, and then I shall cross to Ballarat, Melbourne and Sydney."
You are taking on a big task, Mr. Birtles, said the reporter, thinking of natives, waterless wastes, and miles of rolling sand dunes and spinifex, so bitterly cursed by well-equipped explorers.
"I know,'' replied the wanderlng one. ''I may have trouble with the natives, but I'll watch them. What will be the greatest difficulty will be finding water in unknown country. However, I shall carry a week's supply, and if I can't replenish it by finding water in a week, the country must be bad. I am sending my food supplies up to Laverton by train. All I am afraid of is a bad break-down in mid-desert."
Would be a bit awkward, wouldn't it? the scribe said.
"Well, I'm going to ride a spring-frame machine of B.S.A. parts made by the Davies-Franklin Co., and, with ordlnary luck, I'll get through."
Why make the ride at all?
"Oh," said the cyclist, "I fancy the trip. It will fill in time and will satisfy my passion for wanderlng. I'm only 25 years of age, and I've travelled a bit. No, I don't expect to make much money out of it, seeing that I'm paying all my expenses. I shall write all about it. You may have seen my articles, "An Australian Trooper in Zululand," in "Life." I expect to be about two months on the journey, and, as I say, I have only myself to look after. No horses or camels to trouble about, so I ought to get through."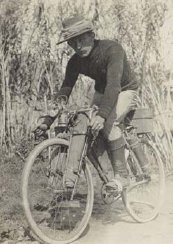 The West Australian (Perth, WA)
Date: December 25, 1906
Page Number: 7
To-morrow afternoon (Boxing Day) Mr. Francis Birtle, the well-known cyclist, will commence, on his new spring-frame Davies-Franklin machine, his transcontinental ride, at 4 p.m., starting from the Exhibition. In the evening Mr. Leonard Davis's company will provide the entertainment, including fresh novelties. No extra charge will be made for the concert.
Cycling Round Auistralia. —Francis Birtles, the cyclist who has undertaken to ride across Australia along an uncharted and dangerous route, is notified to take his departure from the Perth Exhibition at 4 p.m. to-morrow. It is expected that not only cyclists, but many others who are admirers of pluck and pioneering enterprise, which are so essential to this long and lone undertaking, will asemble to give Birtle on behalf of Western Australia a hearty send-off and wish him a safe return.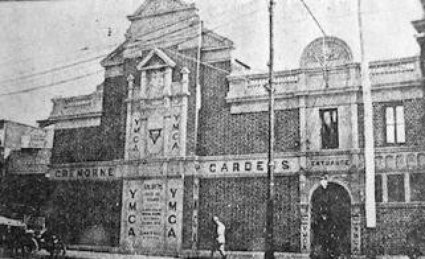 CREMORNE GARDENS / CREMORNE THEATRE (Perth)
aka Palace Gardens / Bijou Theatre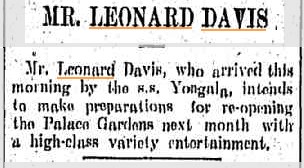 The West Australian (Perth, WA)
Date: December 27, 1906
Page Number: 4
Across Australia by Bicycle.—A large number of cyclists visited the Exhibition yesterday, for the purpose of assisting in giving Mr. Francis Birtles, an intrepid cyclist, a hearty send-off on his journey across Australia per bicycle. Mr. Birtles rode from Fremantle to the Exhibition Grounds yester day, and was there accorded a farewell. He intends to proceed from Perth to Kalgoorlie, Menzies and Laverton, making from thence to the overland telegraph line in south Australia, which he expects to meet at a point near Alice Springs. From there he will travel through Adelaide, Ballarat, and Melbourne to Sydney, or a distance from ocean to ocean of approximately 3,000 miles. Portion of the route will take him through unexplored parts of Central Australia, and it is anticipated that he will come into contact with the long-armed blacks, who are supposed to live in those regions through which he will pass. In the event of his meeting those individuals, Mr. Birtles intends to make some investigations, which may prove of interest. He has had previous experience in South Africa of rough riding on his bicycle, and anticipates arriving at his destination in from two to three months' time. He has been furnished with maps and charts by the Survey Department, and will fill them in with information of interest. His kit, including two waterbags, containing a week's supply, and a supply of concentrated foods, weighs some 40lb., while his B.S.A. spring-frame roadster, fitted up by the Davies-Franklin Agency, with a free wheel, back-pedalling brake, and Dunlop bushmian tyres, makes an additional 33lb. Mr. Birtles, who is a young man, was wished a prosperous trip, and was accompanied by a batch of cyclists over the first few miles of the journey.






The Daily News (Perth, WA)
Date: December 29, 1906
Page Number: 19
Frank Birtles, the cyclist, who is riding— across Australia, passed through Northam yesterday.






CYCLING
THE OVERLAND TRIP.
BIRITLES ARRIVES AT COOLGARDIE.

The West Australian (Perth, WA)
Date: January 5, 1907
Page Number: 13
Coolgardie, January 4.
Birtles, the overland cyclist, arrived at Coolgardie at half-past 4 this afternoon. He has taken it easy from Perth. The cyclometer registered 370 miles. Birtles says he feels well and confident. He had ridden from Boorabbin to-day— 54 miles—and was met at Coolgardie by a number who know a great deal of the country through which he will pass, and received useful data and advice. Birtles leaves for Kalgoorlie in the morning, and will stay there a week with friends, after which he will go on to Laverton, and will leave the latter place at the beginning of February on his venturesome ride across South Australia.






OVERLANDING CYCLIST.

Kalgoorlie Western Argus (WA)
Date: January 8, 1907
Page Number: 32
Mr. Birtle, the overlanding cyclist, reached here late this afternoon, having left Fremantle on Christmas Day. His cyclometer showed that he had covered 376 miles. He is taking things easily, hoping to catch the winter rains north-east of Laverton. From Laverton he travels north-east for the telegraph line, hoping to cut it about Alice Springs ; thence to Adelaide, and round the coast to Sydney, and perhaps Brisbane. His journey will compass about three thousand miles. His chief anxiety is with regard to the 800 miles from Laverton to Alice Springs, which includes 100 miles of spinifex country. Fully equipped, his machine will weigh about 95 lb., and he travels with light clothing and bedding. Mr. Birtle was formerly a scout in the Boer war, and has the appearance of being able to stand a good deal of privation. Many local residents have tendered him information, geographical and otherwise, which, if he notes it, will add much to his burden. He leaves Coolgardie on Saturday, reaching Kalgoorlie about 2.30 in the afternoon.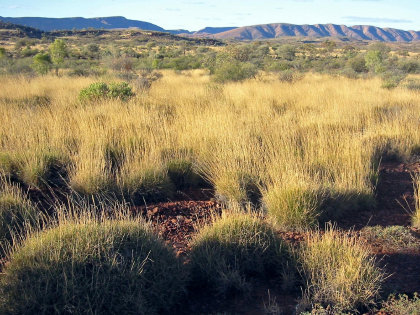 Spinifex
Kalgoorlie Miner (WA)
Date: January 8, 1907
Page Number: 4
The Overlanding Cyclist. — Mr. Birtles, who has entered upon a journey from Fremantle to Sydney by bicycle, intends to continue his long ride this afternoon. He will take his departure from the York Hotel at 1.30, and will travel via Menzies to Laverton, thence proceeding through unknown country to Alice Springs. Mr. Birtles rides a Davis-Franklin spring frame machine, with heavy tyres, and carries a five-gallon water tank, which he has had made in Kalgoorlie. The machine, with the whole of the rider's equipment, weighs about 96 lbs.






CYCLING ACROSS AUSTRALIA.

The Register (Adelaide, SA)
Date: January 9, 1907
Page Number: 6
Years have elapsed since any transcontinental cycle rides were attempted in Australia. In the nineties several fine trips were accomplished across and around the continent, and Jerome J. Murif, Arthur Richardson, Donald McKay, Mather, and Coleman, the White brothers, and A. MacDonald were conspicuous among those who essayed long-distance feats on the wheel. One of the latest and most meritorious of the series, from a cycling standpoint, was that of Albert MacDonald, of Orroroo, an operator on the Northern Territory section of the overland telegraph line, who in 1898 rode from Port Darwin to Adelaide, a distance of 2,066 miles, in the remarkably smart time of 26 days, 15½ hours. Another long-distance cycle trip across Australia is now being attempted. The adventurous cyclist is a Victorian, Francis Birtles, aged 25 years, who has covered considerable distances on the wheel in South Africa and Western Australia. Birtles, who has recently resided in the west, left Fremantle on Boxing Day, with the object of cycling across Central Australia via Kalgoorlie, Menzies, Laverton, and Alice Springs. Thence he purposes to proceed south to Adelaide, and on to Ballarat, Melbourne, and Sydney. The journey is not only a difficult one to tackle, but at this season of the year is distinctly dangerous owing to the scarcity of water. The riders intention was to try to average about 50 miles a day, and to travel as much as possible at dusk and dawn to avoid the midday heat. The distance is estimated to be about 3,000 miles, and Birtles expects to complete the journey in two to three months. The machine chosen was a Davies-Franklin spring-framed roadster, of B.S.A. parts, fitted with Dunlop bushman's tires (which are practically nonpuncturable), and free wheel, and weighed about 33lb. His kit included two water bags and a large supply of concentrated foods, and weighed another 40. The total was thus nearly 80 lb.— a fair weight to push through what is practically the unexplored centre of Australia, which on the map is marked as the Great Victorian Desert. At the request of the Western Australian Survey Department Birtles has taken several maps and charts with him in order to fill in information and particulars of interest. The overlander's plucky attempt to penetrate this comparatively unknown tract of Central Australia will be watched with interest.








Jerome J. Murif c 1897
Murif made the first Adelaide to Darwin crossing in 1897.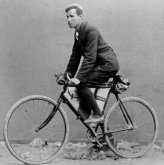 Arthur Charles Jeston Richardson (23 February 1872 – 3 April 1939), an Australian cyclist and mining engineer, became the first person to circumnavigate the continent of Australia on a bicycle.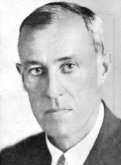 Donald George Mackay (29 June 1870 – 17 September 1958) was an Australian outdoorsman, long-distance cyclist, and explorer who conducted several expeditions to the remotest areas of the Australian continent.



A. Mather and T. Coleman completed the same crossing in 63 days.
The White brothers - Frank and Alec - accompanied MacKay for much of the journey.


Albert MacDonald then did it in 26 days, 15½ hours.
CYCLING. THE OVERLANDER, BIRTLES.

The West Australian (Perth, WA)
Date: January 10, 1907
Page Number: 8
Mr. F. Lyon Weiss has received the following letter, dated Kalgoorlie, 8th inst. from Francis Birtles, the cyclist who is undertaking an overland journey to South Australia:—
"I am travelling along quietly through the various inland towns; I will not be leaving Laverton before the end of this month. I want to catch the rains which generally fall in the beginning of the year. The people have treated me well on the 'run up' here. From Grass Valley, to Kalgoorlie the pipe tracks are good travelling. As for the main road it is best left alone. The roads over the ranges are very gravelly, the wheels skidding all the way. A man could make a hundred miles a day here. As for myself, I pedal along four or five hours a day on an average. There are so many people to see; that one loses a lot of time. But I do not mind: I am in no hurry. I feel in splendid going order now. I have had two water-tanks fitted to my 'bike.' They will have to carry me through the dry, country. The holding capacity of the two is five gallons. Pretty weighty, certainly, but I shall want it. In conclusion, I wish to thank you and all brother cyclists for your hearty send-off and good wishes."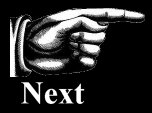 Kalgoorlie Western Argus (WA)
Date: January 15, 1907
Page Number: 25

MR. BIRTLE, WHO IS CYCLING FROM PERTH TO SYDNEY.
(Sarony Studio, Kalgoorlie.)