Contact

Home
Fantasy & Reality Entwined
"We are what we pretend to be, so we must be careful what we pretend to be"
— Kurt Vonnegart, Mother Night.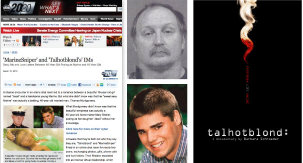 Watch video at
07-02-2014
Talhotblond is a 2009 documentary, detailing an Internet love triangle which resulted in a real life homicide, in a case called the "Internet Chatroom Murder." Thomas Montgomery (screen name: marinesniper), a 47-year-old married man, pleaded guilty to murdering his co-worker, 22-year-old Brian Barrett (screen name: beefcake). The two men were involved in a love triangle with "Jessi," an 18 year old girl with the screen name 'talhotblond'. While the both men knew each other from work, neither had ever met "Jessi" in person. However, "Jessi" was a real person, but it was actually her mother, Mary Shieler, who was posing as her daughter, online. Jessi was unaware of her mother's actions until after Barrett had been murdered and her mother's role in the case became widely known.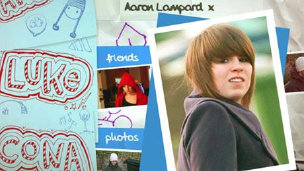 Watch video at
The Girl Who Became Three Boys
Unbelievable might have been a word applicable to the events recounted in The Girl Who Became Three Boys, were it not for the fact that they were indisputably true. This was the story of Gemma Barker who, as an 18-year-old student, convinced two younger, and very naive friends that fake profiles she had created on Facebook and other social media were flesh and blood boys.
Nothing so horrifyingly unusual in that, except that Barker took it further, from the virtual world into the realm of reality – and criminality – by disguising herself as the boys, beguiling her friends to take them on as their boyfriends, and even engaging in sexual acts with them – without either of them ever discovering that she was a girl.
In fact, it wasn't until well after the police had Barker in custody on a charge of sexual assault that her gender bending ruse was discovered.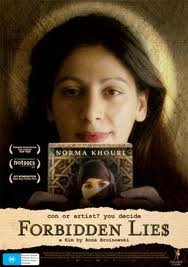 Forbidden Lie$ tells the story of Norma Khouri, author of the book Forbidden Love, purportedly the true story of "Dalia", a young Muslim woman in Jordan murdered by her family in an honor killing because of her affair with a Christian soldier. The documentary first depicts Khouri as a woman bravely exposing a brutal and true story. Eventually, her account is challenged, first by Jordanians, then by Malcolm Knox, an Australian journalist. Ironically, Khouri's first critics are Jordanian women: feminists who, when interviewed, take issue with her western perspectives of Muslim women as victims with no control over their lives.

Khouri's descriptions of geography and certain locales in Jordan are wrong. Her statements of restrictions requiring women to wear the hijab and having male escorts when they travel outside the home clash with urban scenes of women walking unescorted and uncovered. Nobody living on the street where Dalia was said to reside remembers such a crime ever happening. Dalia's father could not have remained out on bail pending his prosecution because murderers in Jordan are not given bail, nor are they tried in Shariah court.
The tone of the documentary is largely a skeptical one. Certain events are reenacted while the respective parties weigh their truthfulness, with the event being altered on screen to reflect the differences between Khouri's own words and reality.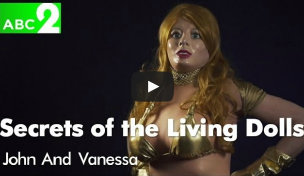 02-03-2014

Secrets of the Living Dolls
A remarkable behind-the-scenes look at the secretive world of female masking, where men transform themselves into dolls by squeezing into elaborate rubber second skins.
"I went out in a mask and talked to real people on a one-to-one basis without fear, without them being derisive or making fun of me or anything like that... It's beyond reasoning, beyond imagination, beyond anything I can think of."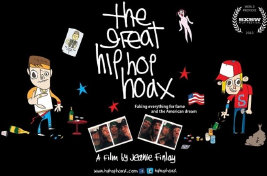 16-05-2014
The Great Hip Hop Hoax
"Californian" hip-hop duo Silibil n' Brains were going to be massive. No one knew the pair were really Scottish, with fake American accents and made up identities. When their promising Scottish rap act was branded "the rapping Proclaimers" by scornful A&Rs, friends Billy and Gavin reinvented themselves as LA homeboys. The real deal. The lie was their golden ticket to a dream life. With confessions from the scammers, insight from the music execs they duped and doodle reconstructions, the film charts the roller coaster story of the highs of the scam and the lows of madness and the personal toll the deception took. A film about truth, lies and the legacy of faking everything in the desperate pursuit of fame.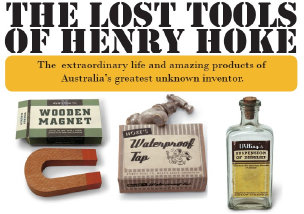 01-01-2015
The Lost Tools of Henry Hoke
Throughout much of the twentieth century, in an isolated workshop on a dusty windswept plain, Henry Hoke laboured to conceive a string of dazzling inventions that, to this day, still defy the imagination. When it was published in 2006, Henry Hoke's Guide to the Misguided revealed the astonishing history of Australia's greatest unrecognized inventor. The slightly prestigious Institute of Backyard Studies credited Henry with the invention of the waterproof tap, wooden magnet, long weight and dehydrated water pills. It is Hoke's Random Excuse Generator, however, that remains his most illustrious and somewhat disturbing invention.
17-07-2015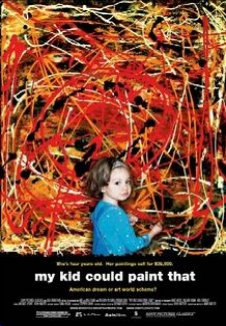 My Kid Could Paint That (2007)
"Cartier-Bresson, the photographer, used to say that photographing people was appalling, that it was some sort of violation of them. It was even barbaric, he said, because you were essentially stealing something from them, you were imposing something on them. He sensed the inherent unfairness of this transaction.
"All writers, all storytellers are imposing their own narrative on something. I mean, all art in some ways is a lie – it looks like a picture of something but it isn't that thing it's a representation of that thing. Your documentary is on some level going to be a lie – it's a construction of things… its how you wish to represent the truth and how you decided to tell a particular story. By that I don't mean that certain things don't happen – of course they do. And its not that there's no such thing as truth but we come to like and trust a certain story not necessarily because it's the most absolutely truthful but because it's a thing we tell ourselves which makes sense of the world at least at this moment…"



Part 1

Part 2
01-02-2016
01-02-2016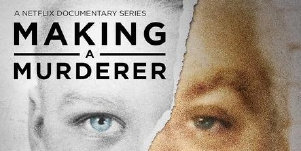 Making a Murderer (2015)
Making a Murderer details the life of Steven Avery, a Wisconsin man whose family owned an auto salvage yard in Manitowoc County. In 1985, Avery was arrested and convicted of the sexual assault of Penny Beerntsen, despite having an alibi. After serving 18 years in prison, Avery was exonerated with the aid of the Innocence Project, when the DNA in the case was matched to another man guilty of crimes in the area. After Avery was released from prison in 2003, he filed a $36 million civil lawsuit against Manitowoc County and several county officials associated with his first arrest. Soon after filing the lawsuit, he was accused of the murder of Teresa Halbach, a photographer who was last seen on the Avery family property to photograph a minivan for sale.
Making a Murderer
explores issues and procedures in the Manitowoc County sheriff's department that led to Avery's original conviction. It suggests the county officials had a conflict of interest in participating in the investigation of Halbach's murder. Brendan Dassey, Avery's nephew, was also accused and convicted as an accomplice in the murder. The series depicts his trial as well.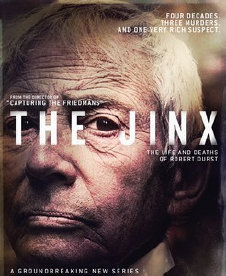 The Jinx: The Life and Deaths of Robert Durst (2015)
Robert Durst (born 1943) had professed admiration for All Good Things and telephoned Jarecki after its release, offering to be interviewed (a conversation recorded and incorporated into the documentary). Durst would ultimately sit with Jarecki for more than 20 hours over several years, despite having never previously cooperated with any journalist.
The Jinx gained widespread exposure when Durst was arrested on first-degree murder charges the day before its finale aired.