The Yowie-ocalypse
Beyond the Darkening Ecliptic
Yowie 2009

Contact

Home
Australia: Bigfoot spotted in bush near Sydney
All News Web
Date: April 15, 2009.
Two backpackers on a year long trip around Australia got the fright of their life last week while they were out trekking in bushland in the vicinity of the township of Leura, not far from the well known Katoomba landmark, 'The Three Sisters'.

It was early evening and by the two ladies admission a bit late to be by themselves in the bush. Ingrid Schön 23, of Germany and Adi Hassan, 22 of France decided to head back into town when they heard the breaking of branches and loud footsteps heading towards them. Ingrid shone a torch onto the track in front of them. At this point they both claim to have seen what they now describe as Bigfoot charge away into the distance.

'Admittedly we did not get a close look but we think what we saw looked like the American Bigfoot, basically covered in fur and about two meters tall. It definitely had no clothes on and was not human.' Ingrid told All News Web reporter Jadyn Cassidy. 'We were petrified and almost lost our way back in our nervous state' Ingrid commented.

The Blue Mountains is believed to be the home of a creature known as the Yowie, basically Australia's version of Bigfoot or the Yeti. There have been many recent sightings. Prior to the arrival of Europeans local Aboriginal tribes were certain of its existence. Aboriginal communities still living in the Blue Mountains along with some other locals continue to believe the Yowie might be out there in the vast expanses of Australia's Great Dividing Range.
http://www.allnewsweb.com/page6716713.php

Note: original link no longer active
Prank
It is claimed that the original photo (1 of 7) was taken by an off-duty forest ranger near Mt. Ranier in the Wild Creek area on July 11, 1995.
However, it has been revealed that the photo is the work of Cliff Crook, a long-time hoaxer-sculptor. Even the BFRO are wise to him.
See here for more information.
It is likely that the Australian version of this prank was originally intended for a small audience of personal friends yet the story itself seemed to gain a life of its own.
Yet this has more evidence than most Yowie claims. How many other alleged Yowie sightings are of a similar vein?
Dog killed by Yowie
by Cunningham, M.
NT News
Date: April 21, 2009.
Nonsense
Andrew McGinn (Yowie Researcher): The way the guy's dog was killed was typical of a Yowie.
A claim rejected by the dog's owner and debunked by Tim the Yowieman.
Sensational claims abound in the strange world of Yowie Research. Coming soon will be an examination of how the idea that Yowies are responsible for decapitation deaths originated and has continued to circulate among Monster Hunters and paranormal-buffs. Folklore at its finest…
BIG: A photograph of a footprint taken on mango farmer Katrina Tucker's Acacia Hills property in 1997.
Note: The photograph accompanying the article has nothing to do with this particular claim.
With a squared-off "heel" and an overall flat and featureless impression it's not really going out on a limb to question whether it is actually a foot-print either.

However, that didn't stop the Yowie-enthusiasts from claiming it as evidence. Tony Healy (pictured above with the cast), co-author of The Yowie: In Search of Australia's Bigfoot (2006), reckons that widely differing examples of
Yowie footprints provides proof, not of widespread hoaxing and/or misidentification, but of the Yowie's paranormal power of shape-shifting.
Some Doomadgee residents have dubbed it he "water Blackfella" but we at The North West Star are not so certain.

A couple came into our offices this week claiming to have an image of a mysterious creature sighted in the Gulf of Carpentaria.

According to the legendary tale being told around kitchen tables in the region, a Doomadgee man was trying to take a photo of a large snake at Drum Yard Station, which is about 50 kilometres outside Doomadgee, when this creature emerged from a billabong.

The quick thinking man supposedly hid behind a tree and took this "photograph" before the monster slinked past him out of sight.
The picture is currently being passed from phone to phone throughout Doomadgee as residents debate its authenticity.

Is it bunyip, a gorilla, a water blackfella or just a simply (and most likely) a hoax? The picture looks pretty suss to us, but we'll let you decide - believe it or not.
FIRST it was UFOs, now it's feared Yowies could be on the loose in Darwin's rural area.

A Territory Yowie researcher believes the Big-Foot-like beast could be responsible for the recent death of a dog south of Darwin.The dog's owners believed their seven-month-old puppy, which had its head ripped from its body, was mauled to death by dingoes.

But Andrew McGinn, who has been researching Yowies in the Top End for more than a decade, said it was possible the hairy ape-type beast was responsible for the attack.
"The way the guy's dog was killed was typical of a Yowie," he said.

"I know it sounds fanciful but over the past 100 years, dogs get killed or decapitated and people report feeling watched, having goats stolen or seeing some tall hairy thing in the days beforehand."

In the late 1990s there were several reports of Yowie sightings around Acacia Hills.

In August 1997, mango farmer Katrina Tucker reported being just metres away from what she described as a hairy humanoid creature on her Acacia Hills property.

Photographs of the creature's footprint were taken the next day and examined by the Northern Territory Museum, which concluded that Ms Tucker had been hoaxed.

But Mr McMinn said after speaking with Ms Tucker he had no doubt her story was true.

"After I met this lady I found she was clearly terrified," he said.

Carpenter Darryl Campbell reported seeing a similar creature near Adelaide River in 1998.

Mr McMinn contacted the Northern Territory News after reading a report that Acacia Hills resident Alan Ferguson had spotted UFOs flying around his home. He said the area seemed to be home to a lot of unusual activity.

"I have been here for 16 years and I hear time and time again reports of these strange things around Acacia Hills," he said.

But Mr Ferguson said he had never seen a Yowie.

"I only see things scootin' around the sky, I don't see hairy monsters," he said,

"But if that's really true, what's next, dinosaurs running around the streets?"
Misidentification
If there is anything about this case which indicates that it could be more than a misidentification or a prank (i.e. a false report) I'd all like to know about it. Feel free to contact Yowieocalypse if you have further information.
Otherwise there's nothing to see here...
Another urban myth?
The North West Star
Date: Apr 17, 2009
Yowie not to blame for death
by Cunningham, M.
NT News
Date: April 22, 2009.
NOT CONVINCED: Cryptonaturalist Tim the Yowie Man does not believe a Bigfoot-type creature killed a dog in the Top End
THE Yowie has been unfairly blamed for the death of a dog in the Top End, according to one of the world's leading cryptonaturalists.

Territory Yowie researcher Andrew McGinn told the Northern Territory News yesterday the dog's death could be the work of the Bigfoot-like beast.

"The way the guy's dog was killed was typical of a Yowie," he said.

"I know it sounds fanciful but over the past 100 years, dogs get killed or decapitated and people report feeling watched, having goats stolen or seeing some tall hairy thing beforehand."

But Tim the Yowie Man, a former economist who turned his hand to Yowie research after spotting a hairy beast on a bushwalk 15 years ago, said the Yowie was not to blame.

"I'm very concerned that the Yowie is being incorrectly portrayed as an aggressive creature that is posing a danger to people's pets," he said.

"In over 150 years of Yowie reports all over Australia, I've never heard of a Yowie ripping an animal's head off.

"It is my understanding that in this case there is no evidence that proves a Yowie is responsible for biting the head off a seven-month-old puppy.

"To speculate, with a lack of conclusive evidence to back the claims, that the decapitation of this poor puppy was the work of a Yowie is alarmist."

The Canberra cryptonaturalist said there had only been a handful of Yowie reports from the Territory in the past 15 years.

"One turned out to be a hoax, another turned out to be a hairy naked human running across the Stuart Highway near Alice Springs and the other was of spurious origin," he said.
I was rugby-tackled by a Yowie, man claims
AAP
Date: May 26, 2009
IT never rains but it pours - in this case, improbable events.

Hot on the heels of last week's wild weather in southeast Queensland comes a hunter of mythological beasts - Tim the Yowie Man.

Tim - who uses no surname and can be almost as elusive as his quarry - says there is a direct correlation between significant rain events and sightings of the yowie.

"The soaked soil and muddy bogs created by the heavy rain are more conducive to animals, including yowies, leaving their footprints,'' Tim said.

He said last week's rain could make "a large hairy bipedal hominoid creature'' uncomfortable and force it from deep jungle canyons into the open.

So Tim has rushed from that other capital of strange mysteries - Canberra - to Springbrook in the Gold Coast hinterland, a village he describes as the yowie capital of Australia for its many sightings.

So far he's seen nothing - but that hasn't put him off.

"I'm quietly confident of finding some sort of evidence such as hair or footprints of the mystery beast,'' he said.

"If I'm really lucky I may even get to see one.''

Dean Harrison of Australian Yowie Research says he has just returned from Springbrook, bearing photographs of footprints he believes are of a female yowie and her young trailing along behind.

"They seem to be quite passive around that area compared to other areas that we've been to,'' Mr Harrison said.

He said tales of yowies near Springbrook date back to before European settlement.

Mr Harrison said on his latest expedition he was rugby-tackled by a yowie at 3am near Gympie.

"This one knocked me flying backwards. I landed in a rockpool,'' he said.

Australian Yowie Research has been nominated for a Bent Spoon Award on the website of Australian Skeptics, a group that investigates paranormal and pseudoscientific claims.
Yowie sighting near Mount George
by Gear, B.
Manning River Times
Date: August 7, 2009
Back at the scene: Faye Burke (centre), Alana Garrett (right) and a passer-by at the place where Fay and Alana saw what they believe was a yowie last Friday.
LAST Friday night, Faye Burke and her cousin Alana Garnett left their homes in Wingham with a trailer attached to the car.

They were driving towards Cundle Flat to load the trailer with fresh pumpkins from Faye's brother's home.

"It was half moonlight, the stars were out and it was a beautiful night," Faye said.

But oddly enough there was not a car on the Nowendoc Road. "I have been driving that road all my life and that's unusual," she said.

Driving steadily the pair were approaching Connelly's Creek Gap "just on the other side of Mt George".

"We were about 200 metres from the top of the hill when I clearly remember looking down at the car clock and it was exactly 7.30pm," Faye said.

"I looked back up at the road and I saw ahead in the headlights this big hairy animal thing on the side of the winding road.

"It was about eight foot tall and four foot wide."

Alana said they yelled out "holy hell" along with a list of other unmentionable words. "We panicked," they said.










"I couldn't turn the car around because I had the trailer and the road was too narrow," Faye said.

"I was s**t-scared and thought I better not mess with this thing in case it lifts the trailer up and tips us over the bank edge."

Keeping her foot on the accelerator and speeding past the thing, Faye said she turned to Alana and said: "Did you see that? She said in a scared voice: 'Do you mean that thing that looked like a Big Foot?' I said: No it was a Yowie."

And Alana screamed back: "Same thing!".

"After we reached the top of the hill I wanted to turn around and get a photo with my mobile phone," Faye said.
But Alana was too scared to go back. She said if the passenger window had been wound down she could have reached out and touched it.


Faye and Alana said the hairy thing stood perfectly still "like it was at attention".
"Its back was facing us and it was looking into the embankment next to the road and it had dark chocolate brown hair which was all matted," Alana said.

"The breeze of the car made the hair around its neck flick up as we drove past."

Neither Alana or Faye believe it was a person dressed up or a ghost. "It was real," they said.

"And I am absolutely convinced it was a yowie."

Faye just wishes she had gone back and taken a photo.



"I knew people wouldn't believe us and I didn't phone the police because I thought they would think we were loopy."

Faye said: "I am not a drinker and I hadn't been drinking but I did have a beer when I got to my brother's house that night.

"When we arrived at my brother's house we almost fell out of the car," she said. "He told us we both had white faces and we were both trying to tell our story at the same time."

They returned to the exact location the next morning to attempt to find hair samples and footprints and take photos.

"We didn't find any hair but we found an indentation in the ground resembling a giant footprint and a big spot of urine."

She said the urine had stripped part of the bark near a tree and looked like oily spots - "and it stunk".

"I will never forget what we saw," Faye said.

And it is an image neither can take out of their mind.

"I can't sleep at night because I can't stop thinking about it," Faye said.

And Alana said she still sees it when she closes her eyes and tries to go to sleep.

Miraculously when Faye was printing out her photos of the footprint at Big W in Taree, with her daughter, a woman next to her heard her conversation and said she saw a Yowie in Grafton.

"The goose bumps came all over me, up from my heel right up to my head, and I thought thank God for the confirmation that there are other people who have seen one too," Faye said

"I will never stop looking for it." But Alana believes "it is something they will never see again".

FACTS:

Yowie expert, Mr Rex Gilroy has spent more than 20 years gathering reported sightings and other evidence of the Yowie.

According to Mr Gilroy the characteristics of a Yowie are identical to those reported of America's "Bigfoot" and also the Himalayan "Abominable Snowman".

He is quoted on the web for saying the Aborigines have known of the Yowie for thousands of years.

Mr Gilroy saw a Yowie in 1970 in Katoomba and since then has returned to the area, led Yowie searches and asked for people to share their information and sightings.

He said generally, most people are reluctant to come forward with personal experiences of this nature for fear of ridicule.

However he ensures if these people contact him he will treat their information with the utmost discretion.

He has written books on the paranormal and is the author of the book Mysterious Australia.

For further information or to contact Rex Gilroy visit www.mysteriousaustralia.com
This is an interesting case and there is now enough information to actually solve it.
Coming soon – a detailed analysis on Yowieocalypse…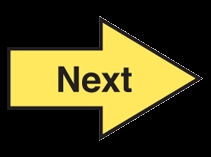 Hoax: Fakery within Yowie Research
Dean Harrison: Yowie Hunter
Harrison's injuries
Cast of a Yowie print that matches Harrison's own foot
Left: SC

Below: the latest hoax from Brett Green?
Dean Harrison is extensively misquoted in this article - he never claimed to be "rugby-tackled by a Yowie" nor did he photograph any footprints from Springbrook in 2009 (Where are they?).
This is the case which lifts the lid on fakery within "yowie research". Rather than documenting a genuine Yowie encounter, the evidence reveals a hoax by one of Australia's leading "yowie researchers":
The version of events continues to change with each retelling. Most noticeable is that Harrison's original claim of having been "attacked and thrown threw [sic] the air 12ft" has now become "I was ran at and pushed back some way". Strangely, Harrison now denies ever having made the original claim.
Harrison's bruises do not match the described version of events (any of them).
There is no bruising or even any redness at the alleged point of impact - right chest/shoulder. It is noticeable that the alleged injuries were not documented at the site. Rather, the photos were taken up to a week prior to Harrison's claim of being attacked when the bruising from an unrelated incident were fresh. The morning after the alleged incident the bruises were described as "yellowing".
A footprint found the next day by Harrison was cast and presented as supporting evidence. However, the impression is of Harrison's own foot!
I met with Yowie Researcher, SC, part of Harrison's AYR Team who was present during that "expedition" and, despite having major reservations about the entire Yowie-attack claim, is one of Harrison's most vocal online supporters (aka "Joe Black"/"Scarts"). When asked why he is supporting something he knows to be false Steve grinned, shrugged his shoulders, and replied that he was good at fixing holes.
Note: SC recanted in 2011 – stating that he has seen new evidence and is "99.9% convinced is reliable and which potentially changes everything". Of course, this evidence has yet to surface. Perhaps SC is referring to the claims of his long-time associate - pseudo-historian and hoaxer Brett Green (of
Gympie Pyramid
infamy):
"All I am going to say is that the cover image was taken from a genuine photograph from 1998; verified; and has been kept under "wraps"since then along with 3 others. I am yet to decide whether to keep it in or not due to some making adverse comments on forum and directly at Dean - he has copped enough s..... in the past and I would not like him to have further stabs in the back for doing me a favour. The book will go ahead (with or without changes) with printing starting shortly."
(Thu Jan 19, 2012 11:34 am)
See
here
for further analysis.
Also see:





20 July 2014 - It looked like Chewie… You know, from Battlestar Gallactica?
(added 01.01.2015) Note: Edited to protect the identity of SC by request. 01.03.2015